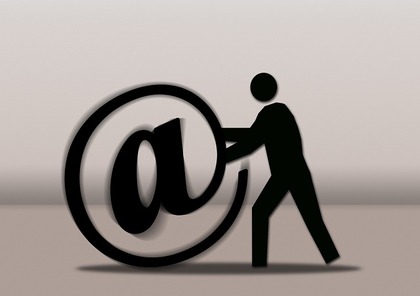 Are you sending out an e-Newsletter? If so, perhaps you're wondering how you can get the best possible results from it. Or maybe you're thinking about sending an e-Newsletter and would like to know what you can do to maximize its effectiveness.
If you can relate, this article is for you. I'll outline five elements to a successful e-Newsletter so you can achieve your marketing or communications objectives.
You would think this goes without saying, but you'd be surprized how many e-Newsletters I come across with overly promotional content, or content that just doesn't resonate -- or even worse -- isn't relevant to subscribers.
First and foremost, you need to know your audience; what's important to them, what's not important, what makes them tick, and their reason for subscribing in the first place. Then you need to provide them with the content they're looking for. Remember that it's always a good idea to segment your subscriber list if you have different audiences with different content needs.
Content for your e-Newsletter can range from helpful tips and ideas, reminders, a discount, and/ or exclusive content subscribers wouldn't be able to get elsewhere.
And don't forget about having a call-to-action (CTA) at the end of each item/ story in your e-Newsletter. If you want to encourage subscribers to take action, such as call a number, fill out a form, or send an email, make that clear to them and let them know how or where they can do so.
2. Don't underestimate good design
The design of your e-Newsletter can't be overlooked. When it comes to design, the e-Newsletter should be aligned with your organization's look and feel and it should be aesthetically pleasing. Here are some tips:
You don't want the e-Newsletter to look cluttered. Each item should have its own home and there should be enough white space, or "breathing room."
Make sure the font isn't too small and is easy to read.
Add images where appropriate. Images can be powerful in helping you get your message across and enticing people to read a particular item/ story.
Be consistent. In particular, I'm referring to the size of your images, headlines, and social media buttons.
3. Make it mobile-friendly
The number of people who check email on their smartphone continues to increase. Earlier this year, email marketing firm Litmus found that 53% of email is opened on mobile. Most email marketing systems let you track how many people are opening your email from their smartphone. Most organizations will find that these days, optimizing their emails and website for mobile is a must. To optimize your e-Newsletters for mobile, follow these five simple tips for mobile-friendly emails.
Use plain, simple language so people will understand exactly what you're telling them right away. As well, it's important to provide just the right amount of information; too much can cause people to stop reading or get overwhelmed (an e-Newsletter is not called a white paper for a reason) whereas too little can prevent you from actually getting your point across effectively. If you have a lot to communicate, give people a summary with a link to read more. Here are some other tips:
If an item in the e-Newsletter is on the longer side, break it into multiple paragraphs (but try to keep the paragraphs short)
Use bulleted or numbered lists where appropriate
Bold or italicize words or phrases where appropriate (it's often beneficial to bold your CTA)
5. Pay attention to the subject line
Let's face it, we get a ton of emails on a daily basis. And when we're busy, an e-Newsletter usually isn't on the top of our priority list when it comes to which emails to read and which to delete. To increase the chances of subscribers opening and reading your e-Newsletter, you need a catchy subject line. The goals of your subject line should be to a) inform people as to what the content of the e-Newsletter is about and b) entice them to read it.
Avoid using exclamation marks or having words in all caps as these things can increase the chances the email will go in the recipient's spam folder. Also try to keep the subject line to 50 characters or less to prevent it from getting cut off when it reaches the recipient's inbox.
If you have the names of your subscribers, including the subscriber's first name in the subject can help increase opens. I recommend continually testing subject lines to see which ones work best in boosting your open rate. Below are some subject line testing ideas:
Personalizing the subject line
Including a date or deadline
Using humour
If your e-Newsletter contains the elements discussed above, you're on the right track. Effectively achieving your marketing or communications goals through an e-Newsletter can be hard if you're unaware of key email marketing and e-Newsletter best practices. The best marketing and communications professionals always have their audience in mind, continually test, and are on top of the latest industry trends. Good luck!
Popular in the Community