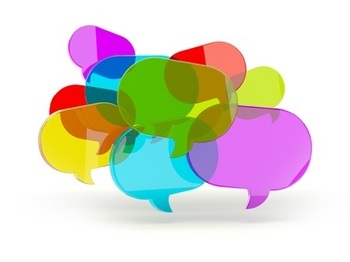 It's 2015 and perhaps you're thinking of ways to boost your blog's performance. Maybe you need ideas on how to maximize the popularity and success of your blog but don't know where to start. If so, this article is for you.
Here are five musts for a successful business blog:
1. Understand your readers and publish the content they want
You need to have a great understanding of who your readers are, their motivations, interests, and what kinds of content they're looking for. Only after you do can you write posts that will resonate with them. I recommend consistently checking Google Analytics to see which your highest performing posts are in terms of clicks to the post and time spent once on the post. This can give you a good idea of where to focus.
Ask yourself, "What subjects do my readers want me to write about, what types of content do they prefer (traditional blog posts, infographics, videos, checklists, etc.), and what is the best style and tone for me to take?"
Draw your readers in with a captivating headline and an interesting, thought-provoking image. List posts and "How to" headlines can be very effective. Headlines that perform well contain actionable verbs, interesting adjectives, arouse curiosity, and/ or make a promise. And effective images usually help convey the feeling or emotion of the post or paint a picture analogous to what the article is about.
Also remember to use language that entices your readers to read the full post. For more information about this, check out this great article.
3. Encourage engagement and social sharing
Make it easy for people to comment on your blog posts and share the posts on the social media network of their choice. This involves having easily visible social media share buttons and a question at the end of the blog post to spark discussion. Be sure to respond to any comments that come through; it's an excellent way to ignite lively conversation around an issue relevant to your company and engage in direct dialogue with your prospects and customers.
4. Include a call-to-action (CTA)
At the end of your post, include a sentence encouraging your readers to take an action, such as subscribe to your e-Newsletter, register for a free trial of your software, sign up to get a free white paper, etc. Hopefully, your prospect or customer just read a post they found very helpful and interesting. You've established some trust and credibility with them. What better time to ask them to download a free white paper with more great information. Or to sign up for a free trial of your system that will help them take their business from A to B.
Once a new blog post is published, don't just let it sit there and hope lots of people read it. Promote the post across your social media channels and email it to those on your email list. You can also have a spot on your company website to feature your blog posts and draw attention to a select few. As well, think about getting your staff to put a link to the company's latest blog post in their email signature.
Incorporating all of the important elements discussed in this article to your business blog will help you ensure you're maximizing its performance over time. Start the New Year off right with these five blogging musts and get the results you're hoping for.
Calling all HuffPost superfans!
Sign up for membership to become a founding member and help shape HuffPost's next chapter