Moodiness, severe cravings, lethargy or extreme anxiety, bloating, intolerable breast pain or nipple sensitivity – you know what I am talking about – the dreaded Premenstrual Syndrome! Nowadays, it has become the norm rather than an exception. Over the years I have been told time and time again that PMS is natural and we simply have to endure it, to survive it, to clench our teeth and try not to murder anyone or hurt our closest people's feelings (kidding about the murdering, of course, lol).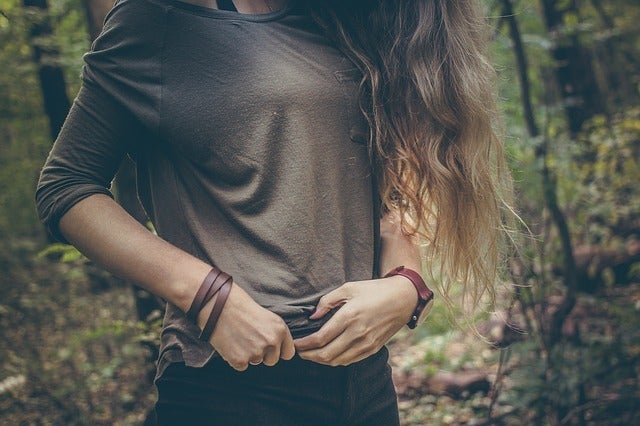 It is safe to say I was extremely surprised when I found out not all women suffered from this modern menace. And I went on a mission – how to achieve it in the simplest way possible! I was relentless - I read books, articles, reports - all I could get my hands on until I could find the easiest methods and solutions. And the answer has always been right beside us and around us – Nature! And thank God Mother Earth provided us with plenty of goodies for us to take care of our health and wellbeing!
Here is what helped me finally get rid of the PMS symptoms:
1. Apitherapy
Bee products have so many benefits for us humans, and one book may not be enough to describe how we can improve our health and wellbeing with these precious natural products. Female hormone balancing is one of their properties.
You can use Propolis tincture (perfect for ovarian cyst prevention)- take 20-30 drops of Propolis Tincture diluted in 1 tbsp pure water, 30 min before a meal.
Another option is Gelee Royal (powerful immune booster) - the dose should be 500 mg/day. Mix 10 g pure organic Gelee Royal with 200 g honey and take 1 tsp from the mixture each morning. If it is available only in capsules, take 1 capsule 3 times a day before a meal.
The third magical natural product is bee pollen (excellent protein source) – take 1 Tbsp. daily mixed with lemon juice.
Homeopathic remedies are powerful natural assistants, especially when prescribed personally for each individual case. For the sake of this article I will share with you a simple recipe you can try - it is applicable for most cases of hormonal imbalances:
Folliculinum – take 10 granules of Folliculinum 9 CH on the 8th and the 13th day of the cycle (the 1st day of the hormonal cycle is the 1st day of the menstruation). In case of lack of menstruation (amenorrhea), take 5 granules of Folliculinum 9CH 2 times a day until the menstruation occurs. After that, continue with the normal scheme – 10 granules on the 8th and the 13th day of the cycle.
Nux Vomica 5 CH or 9 CH – it can be used when the unpleasant PMS symptoms occur – 3 granules every 10-15 minutes until the discomforts subside.
Lac caninum 9 CH or 15 CH – begin taking 5 granules a day, right after the symptoms start (mood swings, breast tenderness, headaches, bloating etc.). Lac caninum is indispensable for fighting and preventing mastopathy.
Sprouted seeds are powerful immune boosters, packed with vitamins, minerals, and nutrients. Beside their irrefutable health benefits, they can do a lot more for us women. When taken regularly, they can soothe the PMS symptoms and gently balance the hormones. Combine them with flax seeds and you have the perfect healthy salad addition! The daily quantity should be 0.11 to 0.22  lb a day (50-100 grams).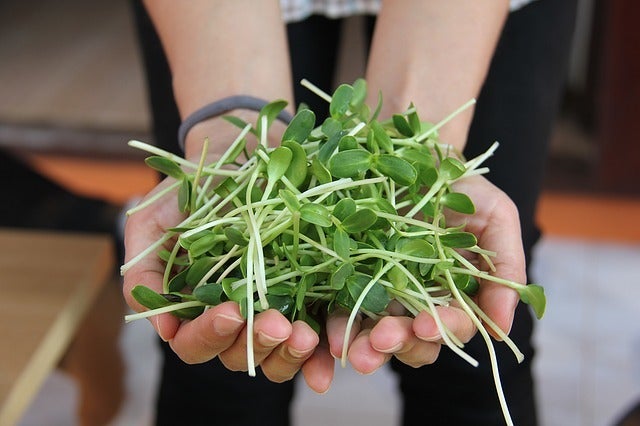 The active substances in essential oils can heal our bodies and help us soothe the PMS. Here is a simple recipe for a hormone balancing massage (home SPA yey!): mix 100 ml almond/jojoba oil with 3 drops Ylang-Ylang, 1 drop Rose, 1 drop Cedar and 1 drop Rosemary essential oils. Start massaging every day when the PMS symptoms begin. I love this method for it is a perfect combination of a healthy and beauty ritual in one! Other female hormone balancing essential oils are Fennel, Sage, Scotch pine, Myrrh, Clary Sage, Geranium, Thyme, Bergamot, and Chamomile. These flower extracts can be also used in your regular bubble bath.
I saved this one for last on purpose. This is one of those natural extracts that can do wonders without much effort on your side. I call it my "PMS silver bullet"! But it does much more than balancing the hormones! It could be indispensable for people with heart diseases, hypertension, acne, skin problems, unhealthy cravings, etc. You can use the liquid form for massages or the softgels orally. Consult with your physician beforehand and follow the dosage instructions in the product description.
 Now you have the tools to beat PMS and enjoy life each day of the month!
Calling all HuffPost superfans!
Sign up for membership to become a founding member and help shape HuffPost's next chapter
This post was published on the now-closed HuffPost Contributor platform. Contributors control their own work and posted freely to our site. If you need to flag this entry as abusive,
send us an email
.