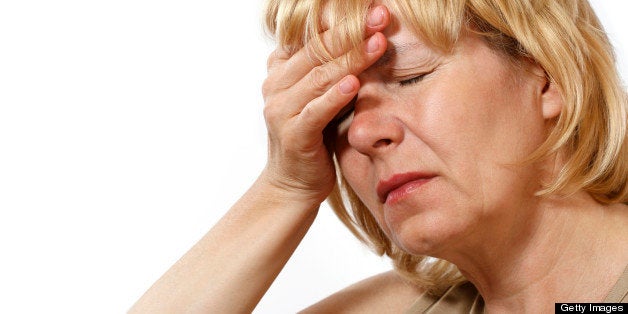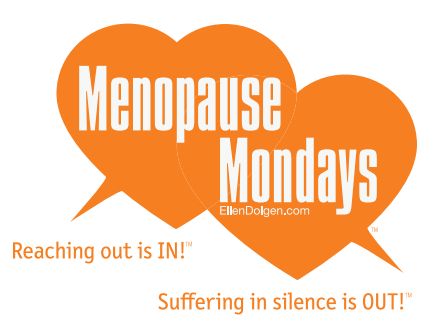 Think your hot flashes are bad? Take a look at Mother Nature's thermostat!
Worldwide, the last decade was the warmest in history, according to the Environmental Protection Agency. Things are expected to heat up even more in the years to come.
Luckily, cleaning up the planet can go a long way toward cleaning up your own health -- especially during menopause. Here are five ways to protect both your health and Mother Nature's health:
1. Recycle Your Worn-Out Shoes
It's no secret that running is a great way to fight menopausal weight gain. But if your kicks are worn out, you could be risking injury. Switch them out every 300 to 500 miles, advises Brooks Sports. Depending on how often you hit the pavement, or even the gym class floor, that could mean you need to schedule a shopping trip every couple of months. (Score!) But don't just throw out your old shoes. Recycle them! Nike's Reuse-a-Shoe program turns worn-out athletic shoes (of any brand) into courts, playgrounds, and tracks, helping to save space in both closet and landfills nationwide. Since 1990, the program has given new life to more than 28 million pairs of shoes. Find drop-off stations or a mail-in address at nikereuseashoe.com.
Every year, about 10.4 billion condoms wind up in landfills, according to the United Nations Population Fund. But don't go unprotected to help save the planet -- even if you think your baby-making days are over. Women can get pregnant all the way through perimenopause, according to the American Society for Reproductive Medicine. If you are not in a monogamous relationship, remember sexually transmitted infections are risky business no matter the number of candles on your birthday cake. Luckily for your sexual health, natural latex condoms -- which contain fewer chemicals than their polyurethane counterparts -- degrade more quickly than other types. Some brands even specialize in eco-friendly sex. GLYDE ethical and vegan condoms, for instance, are made with natural ingredients, aren't tested on animals, and are endorsed by the Vegan Society, PETA's Caring Consumer program, and Ethiquette.
Give your yard the gift of shade: The average tree can remove about a ton of carbon dioxide emissions throughout its lifetime, according to American Forests. Plus, trees can reduce house temperatures in the summer, while allowing the sun to warm the house in the winter, both of which can slash your energy use big time. Even better, if you stay in its shade, you can prevent sun damage -- which is responsible for up to 90 percent of the visible changes commonly attributed to aging, according to the U.S. Environmental Protection Agency. If vanity isn't your thing, consider this: Skin cancer is the most common form of cancer in the United States. Each year, more 26,000 women develop melanomas of the skin, which prove fatal for more than 3,000 of them, according to the Centers for Disease Control and Prevention.
Every shower you take uses about 12 gallons of water, according to the U.S. Department of Energy. Sounds like the perfect excuse to soak in a nice warm bath -- maybe even with a special someone! It only uses about nine gallons of water -- and is pretty darn relaxing, too. What menopausal woman wouldn't benefit from a little R&R? After all, between 50 and 60 percent of all medical issues originate from stress or stress-related events, according to Dr. Jeff Brown, a professor of psychology at Harvard Medical School and author of Chicken Soup for the Soul: Think Positive for Great Health. What's more, women with the highest levels of stress are more than five times (five times!) more likely to suffer hot flashes than are normally stressed women, according to a six-year study published in Menopause.
Swapping just one lunchtime burger with a plant-based meal saves 2.5 pounds of carbon dioxide emissions, 133 gallons of water, and 24 square feet of land, according to the PB&J Campaign. But don't just hit the produce aisle. Homegrown veggies are the freshest (and some would argue, healthiest) ones you can eat. Plus, gardeners eat more produce than non-gardeners, according to recent research published in the American Journal of Public Health. Researchers found that while only 25 percent of non-gardeners met their recommended daily allowance of at least five servings of fruits and veggies a day, 37 percent of home gardeners and 56 percent of community gardeners succeeded in hitting their produce goals. Bonus: All of the digging, pulling, trimming, and just plain tromping around required to maintain a great garden is guaranteed to keep you breaking a sweat.
Whether you went through the tree-hugging hippie phase in your youth -- or always considered daily showers necessary, it's never too late to show Mother Nature some love. After all, it's up to us to help keep her healthy for our daughters and granddaughters! And if it can help keep us healthy for them, all the better!
Reaching out is IN! Suffering in silence is OUT!
Time to Party! Join Ellen the first Monday of every month at 8 p.m. EST/ 5 p.m PST for her Menopause Mondays Google Hangouts: Where the Sisterhood helps the Sisterhood. You can ask Ellen your menopause questions at this free online event! Sign up here.
For more by Ellen Dolgen, click here.
For more on women's health, click here.
Ellen Dolgen is an outspoken women's health and wellness advocate, menopause awareness expert, author, and speaker.
After struggling through the silence that surrounds menopause, Ellen resolved to help women reach out and end the confusion, embarrassment and less-than-lovely symptoms that come with "the change." Her passion to be a "sister" to all women fueled Ellen's book, Shmirshky: The Pursuit of Hormone Happiness. As a result of her women's wellness journey, and in response to the overwhelming thirst of her ever-expanding audience for empowering information, Ellen's weekly blog, Menopause Mondays™ was born.
Menopause Mondays™ allows Ellen an expansive platform from which she broadens her discussion of menopause, women's health and life as a menopausal (and fabulous!) woman. Her weekly Menopause News Flash provides a one-stop shop for the latest menopause and women's health news and research, allowing women the access and know-how needed to take charge of their health and happiness. In addition to Ellen's ever-growing social media presence, EllenDolgen.com has fast become "the place" on the web for informative and entertaining women's menopause and wellness engagement. In 2012 EllenDolgen.com was named first on the list of the "Best Menopause Blogs" by Healthline. Ellen is also a regular contributor to over a dozen leading women's health blogs.
Her motto is: Reaching out is IN! Suffering in silence is OUT!
Related
Popular in the Community