NEEDTOBREATHE stopped by AOL BUILD on 7/21/16 to discuss their new album Hard Love stylized H A R D L O V E. The Christian rock band consists of brothers Bear and Bo Rinehart, along with Josh Lovelace and Seth Bolt.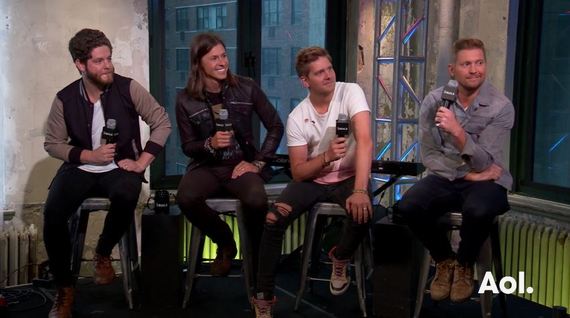 (from L. to R.: Josh, Seth, Bo, and Bear)
Here are some noteworthy takeaways from the interview with additional commentary from yours truly.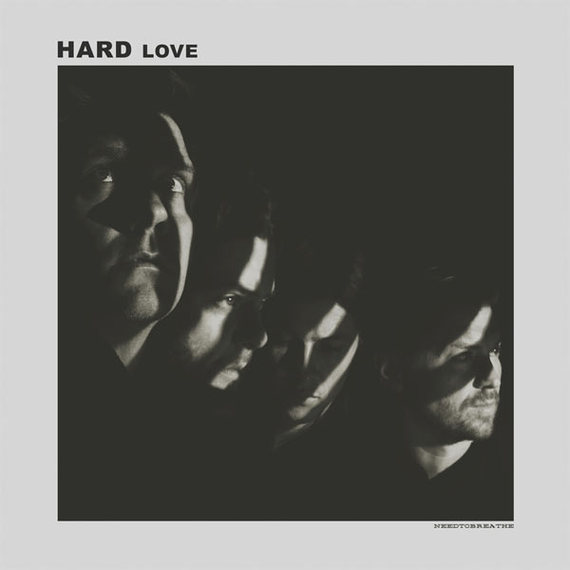 Credit: Weekend22

2. Band members and brothers, Bear Rinehart & Bo Rinehart experienced sibling rivalry before making H A R D L O V E which nearly led them to split up the band but thankfully they have continued making music.

Bear stated that:
"Me and Bo use to fight a lot like all brother bands do and kind of in an embarrassing way. We gotten to the point we're in different dressing rooms backstage. A lot of things led to it. We got into a major fight. It sent me home and him home. We didn't talk to each other for a long time and it was like "Maybe we should break up the band? I don't know where our future is." And we got back together and decided if we can't be brothers first before the band, we don't want to do this anymore. So I think that started it. We decided on this record, how can we go back to the beginning?"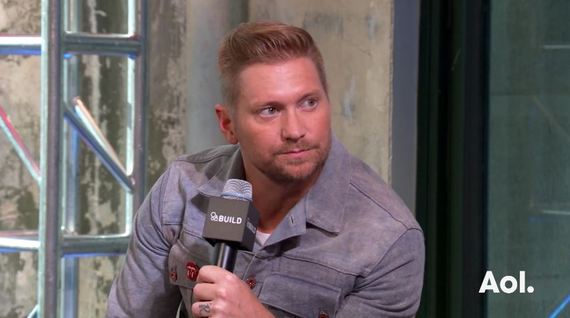 Fortunately, the band didn't quit and made the tracks heard in their latest album. They channeled their energies into making a positive euphoric record that was authentic to their sound. They've created a very uplifting album featuring songs like the choir-supported "Happiness" and "When I Sing".
3. The band agreed to spend 10 days in a mountain house which led to a worthwhile positive experience for them.
"We spent 10 days in a mountain house in North Carolina. We literally didn't leave for 10 days and just had a vision quest sort of thing and just trying to explore and really made a lot of mistakes... no one's really watching what you're doing, and let's explore how bad we can go or how far we can go down that direction. We loved that idea of getting completely separated from the world and see what might happen."
This goes to show that sometimes you just need some time away from the crazy hustle and bustle lifestyle in the city. The end result for the band is a collective sense of pride and achievement. Who knows what would happen if they didn't go on that retreat!
They got to experiment with programming beats for H A R D L O V E. You can hear their programming efforts in songs like "MOUNTAIN, PT. 1" and "HARD LOVE".
4. They would love to collaborate with The Killers.
That would be cool to see if that were to happen. I enjoy listening to both bands and if they could potentially go on tour, or even make a song or two with each other, that'd be cool to witness and hear! I can totally envision Bear and Brandon Flowers just belting it out on stage. What do you all think? Would you like for them to work with The Killers? Comment down below letting me know.
NEEDTOBREATHE created this tour last year with many special guests like Switchfoot and Colony House. They went on to perform in 40+ cities and now this year they will be bringing guests such as Mat Kearney and Parachute, just to name a few! Get your tickets to hear them perform!
For more info about NEEDTOBREATHE, go to needtobreathe.com and to check out their full interview at AOL BUILD, click here, or the podcast version, here.
Calling all HuffPost superfans!
Sign up for membership to become a founding member and help shape HuffPost's next chapter