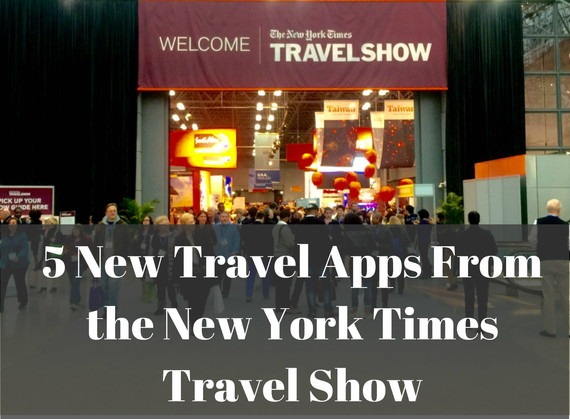 The New York Times Travel show featured nearly 500 exhibitors representing over 150 countries. It's the largest travel trade and consumer show in North America. Thousands of folks flooded the Jacob K. Javits Center in New York City to sit in on panels, learn more about destinations and new opportunities in travel. Each booth tried to stand out from the rest, so whether is was Curaçao Tourist Board's virtual reality experience or the dozen of trip giveaways, the competition was stiff to get the attention of conference goers.
There were also rows and rows of folks launching their travel apps and online services. Here's the five that stood out most. Please note, that I have not tested any of these yet, so I'm reporting based on observation, try them out at the trade show booths and discussions with the creators.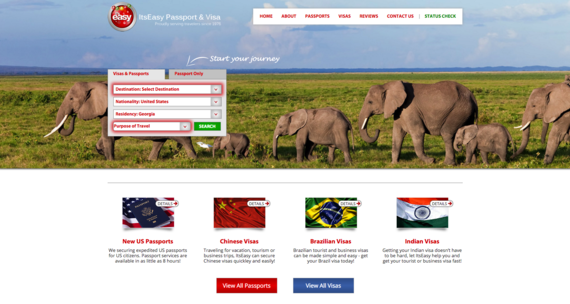 Founder David Alwadish has been providing passport services for 40 years to clients around the country. For his clients, his company would apply, renew, replace and change passports. He also assisted with visas and offered expedited services. Last year Alwadish began innovating a way to cut down the hassle for his clients by allowing them to do all of his services through an app on their phone. ItsEasy.com claims to be the first-ever passport renewal and photo app. From his demo is pretty "easy" to use for the customer, but seems like a lot of work for him on the back end.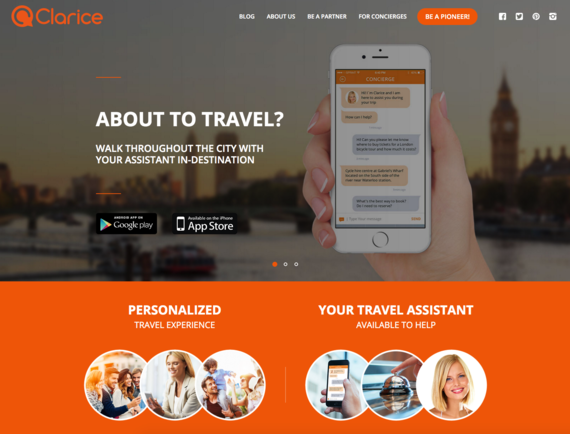 For those who wish they had a personal assistant when they traveled, this app hopes to be that for you. Though when it was explained to me by the demonstrators at the trade show, I couldn't really notice anything proprietary about it. Clarice is a mobile concierge service. You type in where you are and it suggests activities for you to do or places for you to eat according to the time of day. That was the major difference, aside from you doing your own google search - this app will recommend places for you and your lifestyle. But for all intents and purposes, this app still seems to be in beta form. There's only six cities available right now. (So not worth it for me who travels 20-plus times a year to use up space on my iphone.) But there are major cities like New York, Los Angeles and London. It could be useful if you're a traveling newbie and going to one of the few cities available.

These days there seems to be so many opportunities to collect miles - from credit cards, to eating at the right place, renting a car, to actually taking the flight and earning them directly from the carrier. Many people find that their miles are dispersed everywhere, and the Award Magic team said that they are there to help make the process of redeeming miles a lot easier. They claim that when you're ready to use your miles, don't call the carrier yourself to be frustrated; instead, they'll sort it all out for you. You won't have to worry about blackout dates, routes, seats, etc. They claim their "goal is to provide a seamless and pain-free way for you to best use your miles. No headaches, no wasted time." This service does come with a fee, but the explanation of how their fees work is just as complicated to me as aggregated all my miles from the different sources I collected them from. You can check out the fees yourself HERE, then please clearly explain to me the layman's version in the comments!

We all know that if the only thing you can do while traveling is upload to social media, then life is good. Especially for millennials, going off the grid is not an option. ChatSim lets you resolve that before you land at your destination. (Traditionally, you'd have to buy local sim cards to make your phone work in the respective country.) ChatSim connects all of your chat Apps around the world. This way you can chat free of charge and without any limits with WhatsApp, Telegram, Facebook Messenger, WeChat, LINE, QQ and other instant messaging apps. It's easy to buy through Amazon Prime, and you can get started for just $25. You can add more "chat credits" for fairly cheap as well. Now, I do know that it's been possible for a while to pre-order global sim cards from Amazon, so the jury is still out as to what's proprietary about ChatSim. The founders did give me one to test out, so I will be sure to let you know on social media any new discoveries.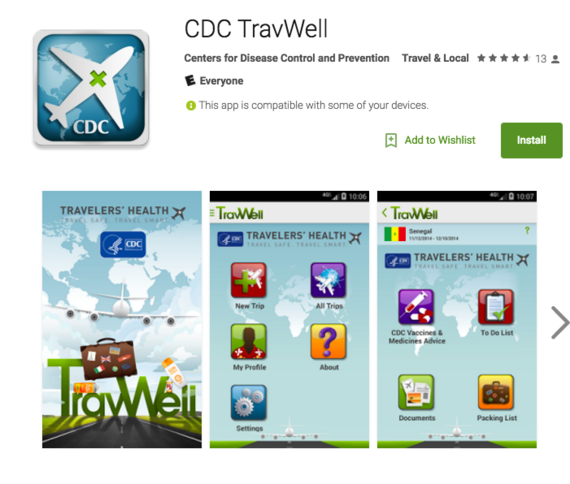 This was probably my favorite app discovery from the weekend. The CDC's TravWell app helps you plan for safe and healthy international travel. Recommendations come straight from the Centers for Disease Control and Prevention and are available offline. You can create a to-do list and a packing list. The app also has emergency service numbers for every destination. When you plug in your destination, you can look up recommended vaccines and medical recommendations; which is my favorite feature about this app.
Will you give any of these a try? What new travel app have you recently discovered that has changed the way you travel?
Related