Since my senior year of college back in 2008, I've been renting apartments.
Renting is great in the sense that when something breaks you just call up good old Mr. Superintendent and he fixes it for no additional charge to you.
Renting has also meant not having to cough out big money for a down payment in New Jersey's expensive real estate market.
But as a renter, I've never truly felt settled.
My rentals, despite how I decorated them, never truly felt like mine.
I watch HGTV and there are smart homes this and home trends that and then I look up and take a good look around my apartment and sigh. It could be such a nice place but per my lease, there's only so much I can do.
Now being over eight years into my career, homeownership and that expensive down payment has become a little less scary.
Homeownership is in my near future.
As I browse listings, even before visiting them, I can't help but think about how I'd furnish a place without limitations.
With how much I love home design, I wouldn't be surprised if I was an interior designer in another life.
My Pinterest board is flooded with ideas and I have an itch. The thought of putting the following new home trends into play might just be enough to make me take the purchase plunge.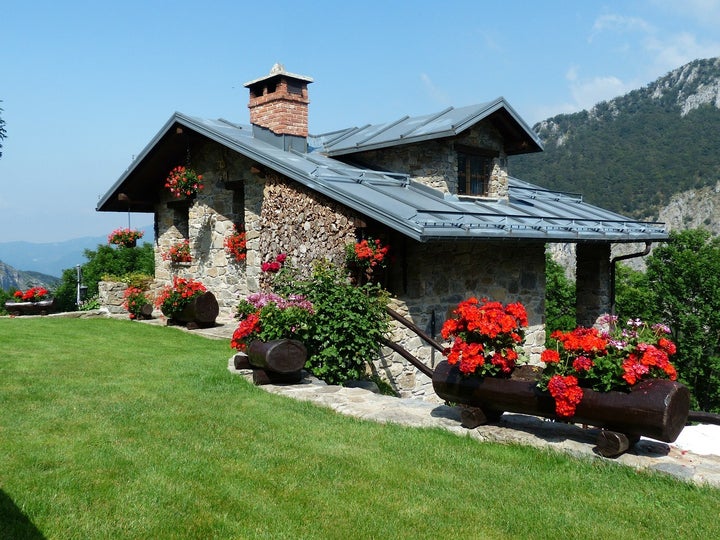 The term smart home describes a home with a multitude of devices which are connected to the Internet to provide homeowners with additional functionality. All of these devices are alternatively called the Internet of Things (IoT) and they are becoming an integral part of how homes operate.
Just a few of the wonderful solutions people have been flocking to include wireless lightbulbs, voice activated systems like Alexa and Google Home, garage doors operated by phone apps, and smart versions of nearly every type of home appliance.
This has caused some security concerns for those who worry that these smart devices may be susceptible to hacking. A microwave was recently exonerated of all charges of wrongdoing (yes, a microwave) but there is a valid concern going forward about the security issues inherent in a home controlled over the Internet.
Advances in technology make it possible for anyone to take proactive measures to secure their home at a fraction of the cost possible even a decade ago. Wireless technology and the ability to interact with devices in the home from a smartphone has dramatically changed the face of home security. Affordable security has become so popular that there are big events dedicated to it, such as the ISC West home security conference.
Companies like Nortek Security & Control who will also be at ISC West have recently noted video doorbells have been experiencing a rapid increase in popularity. The ability to check who is at the door by looking at the video feed from a smart phone makes it easy to decide if you want to get dressed to answer the door, ignore the bell, or talk to the person on the other side using the speaker function. This is especially useful for people who are away from home and need to give instructions or ask a question of the person who is visiting.
The phrase minimalist luxury lifestyle was one I first heard on The Productivity Show podcast hosted by AE. Essentially, it is a lifestyle in which people do not want to own excessive amounts of stuff but what they do own they want to be of the highest quality.
This is one of the reasons smaller homes with luxury components has become such a big trend recently and is expected to continue growing as Millennials start purchasing homes in higher numbers. High-end appliances are also getting in on the minimalist luxury mindset with units that function as both a washer and a dryer. These save space without sacrificing any of the functions people want from their laundry systems.
Homeowners are paying more attention to how their home affects their health. The kitchen is one place that has been heavily targeted by health-conscious homeowners who are building or renovating. A recent survey from Houzz indicated that 33 percent of respondents experienced a healthier lifestyle due to decisions made in their kitchen design.
Some of the most popular components of a healthy kitchen included recycling and composting functionality, and indoor gardens for fresh herbs and vegetables. As with many of the other trends, gardens have gone high-tech. Beautiful hydroponic gardens are a long way from window boxes of flowers and herbs that were seen in previous generations. These indoor gardens will practically do everything but cook the food they grow.
Outdoor spaces have been getting more individual attention recently. Instead of being satisfied with a few chairs on the porch or a backyard grill, many homeowners are creating outdoor living spaces. These areas have all the comforts of a living room and all the beauty of nature.
Environmentally conscious landscaping has become a priority for homeowners. They are choosing more native plant species for decorative purposes or forgoing decorative landscaping altogether and choosing to fill their outdoor spaces with edible shrubs, trees, and plants.
The dominant thread connecting many of these trends is the rapidity with which homes are moving into the future. Homes are becoming smarter and starting to resemble imagined scenarios from science fiction, including design that focuses on being environmentally and health conscious.
Related
Popular in the Community