You know Valentine's Day is just around the corner, have you planned your special, romantic night together yet? Have you bought your sweetheart's present yet? Or will it be a last minute run to the grocery store for flowers and candy? Maybe a box of cheap candy in a heart shaped box.
Guys, women use this day as a measurement against how much you care for her. Depending on how well you do, this day can be used against you in arguments even if next year's Valentine's gift is spectacular.
Men, we know it doesn't take a lot to please you, don't you wish it was that simple for women? If she says she really doesn't care for anything expensive, don't fall for it. It's a trick. What she's really saying is it better be expensive and something she can show off to her girlfriends and her co-workers.
I'm here to help you out. I've compiled a list of gifts that will make you her hero . . . at least until the next holiday.
1. Flowers.
Yes, the old standby but it can't be any old flowers. Anything from 1-800-FLOWERS won't cut it. It better be roses, red roses. They should be long stem roses at that.
A dozen? No way. Make it two dozens and you've won her heart.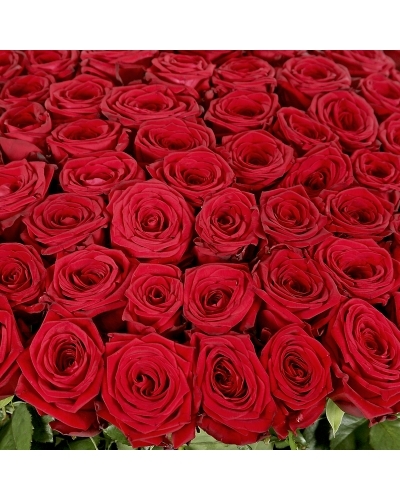 2. Candy.
Another standby? If you get her these you better be expecting to buy these every year.
Maison du Chocolat Coffret St Valentine
Operating from a chic and petite emporium that is like a little slice of Paris transported to Piccadilly, Maison du Chocolat create slender ganaches of panache that combine elegance and subtlety of flavour. Their coffrets are beautiful, stylish and of necessity discreet as, we suspect, are many of their recipients.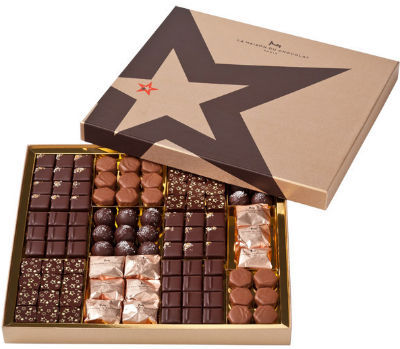 3. Wine
Valentine's Day and wine were meant for each other. If you don't want to sleep on the couch tonight, I wouldn't buy any wine in a box. I suggest this:
Champagne Perrier-Jouët 2007 Belle Epoque
What's better than Champagne to celebrate the most romantic day of the year? Known for its flowery Art Nouveau bottle designed by Emile Gallé in 1902, Champagne Perrier-Jouët boasts a rich bouquet of floral scents. The 2007 Belle Epoque features aromas of magnolia, honeysuckle and citrus. On the palate, sweet flavors of pear and peach reveal a crisp character balanced by notes of almond milk.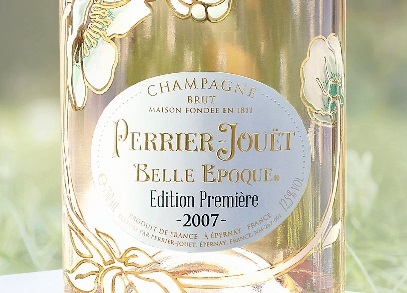 4. Perfumes.
We know women love perfumes . . . nothing more to say.
Fracas, £95, www.selfridges.com
Described by perfume expert Dariush Alavi, Fracas is a "tuberose not without equal." First created in 1947 by Robert Piguet, some say the notes in this heady floral blend had been tweaked since its original formula, but nonetheless Fracas is still a huge fragrance with an even bigger personality (Isabella Blow wore it every day). More than anything, this black bottle will show her that you are in the perfume know.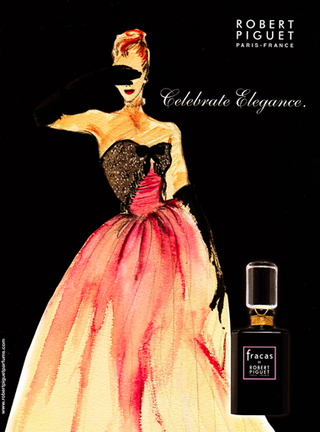 5. Visit to a spa.
We know how much women like to be pampered, after all, this is Valentine's Day . . . a day of pampering our mate. So don't just send her off to the spa by herself, go along with her (and pamper yourself also).
This Valentine's Day don't just say it with flowers, chocolates or gifts ... say it with a truly indulgent treatment at the Vale Spa. On our Valentine's Spa Experience your loved one will be completely pampered. For her a slow Raspberry and Rose body massage and for him a deep stress relieving body massage - then spend some quality time together relaxing in our six relaxation zones.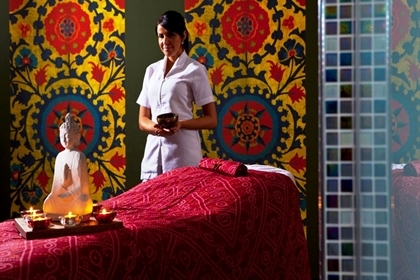 Calling all HuffPost superfans!
Sign up for membership to become a founding member and help shape HuffPost's next chapter