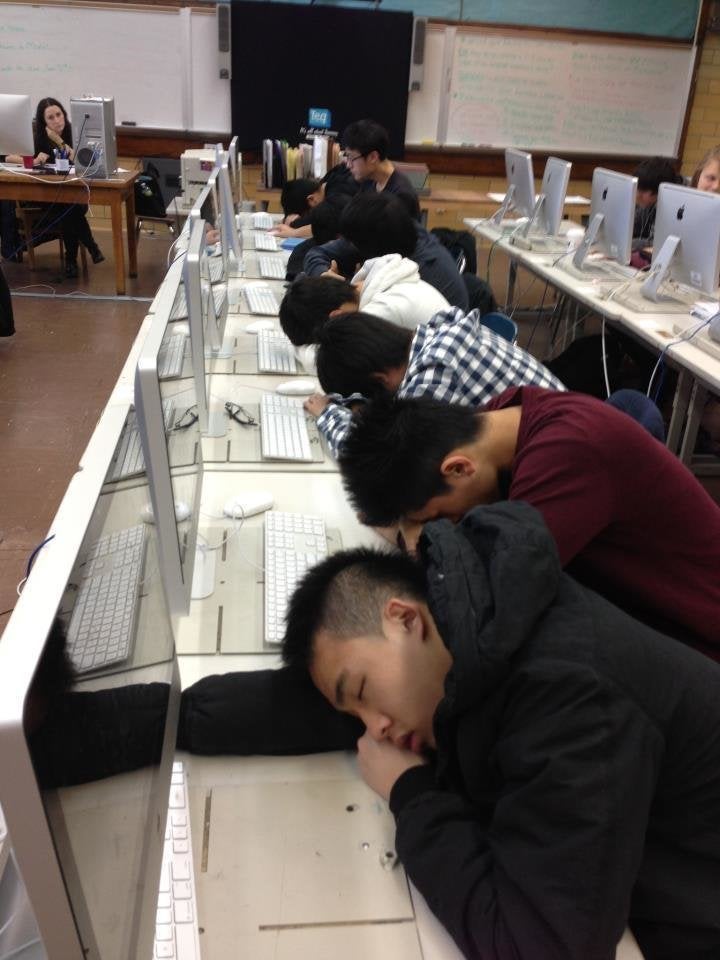 Faces, names, and stories that used to lay dormant in high school hallways are being broadcast around the Internet for all to see. Humans of New York — the viral photography blog known for chronicling every day images of New Yorkers — has influenced a handful of New York City high schools to start their own Facebook pages.
Scroll down to see photos.
The "humans of" concept became an Internet phenomenon after the New York blog was launched in 2010, and has since spread to other cities around the world. Colleges and universities have also joined the movement, with schools like New York University and Syracuse University creating Facebook photoblogs of campus life.
Each school's respective page features photographs of students interacting with each other and engaging with curriculum, teachers being funny, and random, noteworthy moments.
The Humans of Bronx Science Facebook "about" section reads: "This is all about the people and things that make Bronx Science what it is…With the Humans of New York page created by Brandon in mind, the basic goal of HoBS is to capture the essence of Bronx Science through the unique people in our school."
"My photographs weren't interesting because of the people," Stanton said. "They were interesting because of the interactions that I was having with those people."
Click through the slideshow below to see 22 photos from the different high schools' Facebook pages. Does your school have a community forum where students post photos and anecdotes? Share a link in the comments below or tweet @huffpostteen!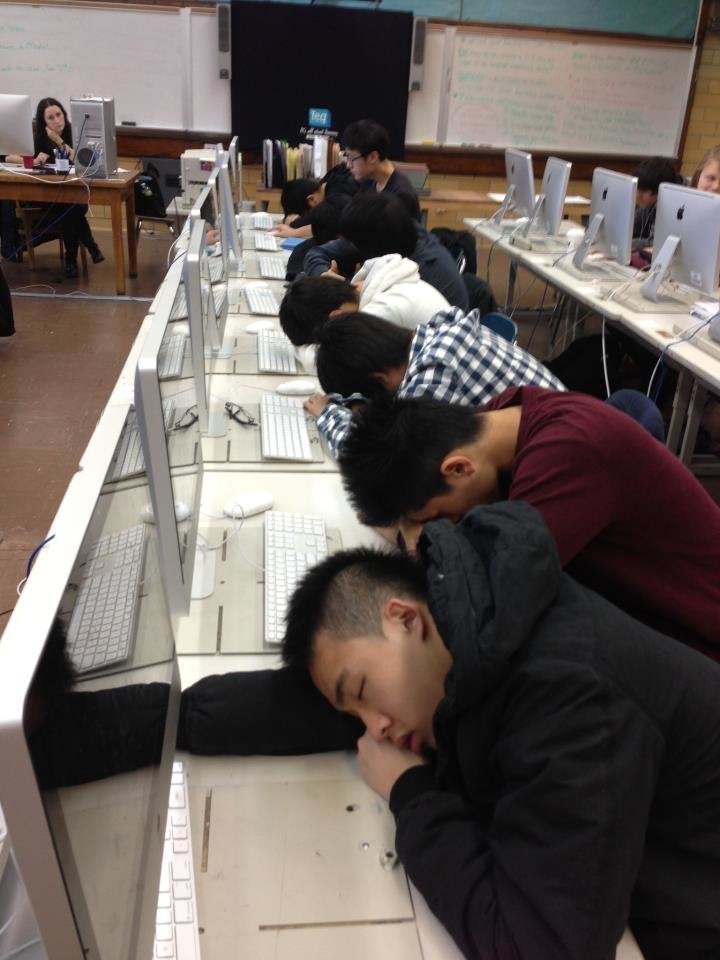 22 Humans of NYC High School Photos