Zimbabwe's safari industry is not yet as developed South Africa's, but therein lies the charm. The country offers the friendliest locals, the most well trained game drivers and, of course, a spectacular array of scenery and wildlife.

As the largest national park in Zimbabwe (and the third largest in Africa), Hwange National Park, is an obvious go-to for nature lovers. The birthplace of Cecil the Lion, its dry season provides the highest density of elephants in Africa, whilst its general mammal diversity is considered amongst the highest in the world.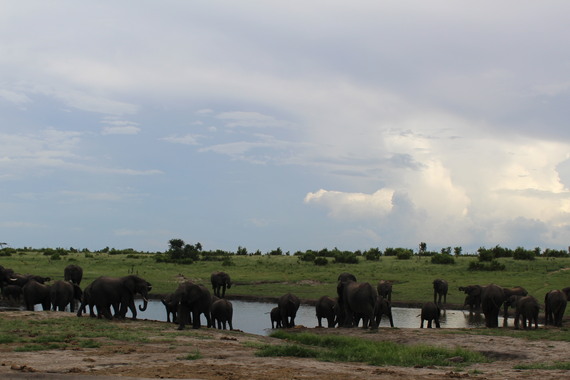 The park is also home to a phenomenal selection of safari camps, which cater to an assortment of both budgets and tastes. Having been lucky enough to visit many of them recently (thanks to an itinerary designed by the highly dedicated Sikeleli Safaris), I thought I'd share some findings and favorites.
Despite the camps all having a different feel, they share some similar traits: namely, the loveliest staff. And we're talking genuine warmth here. A welcome drink and handshake on arrival, a real enthusiasm for the fact you've made it to their beloved (and long-suffering) country and an earnest affection for the wildlife they share with the stunning environment.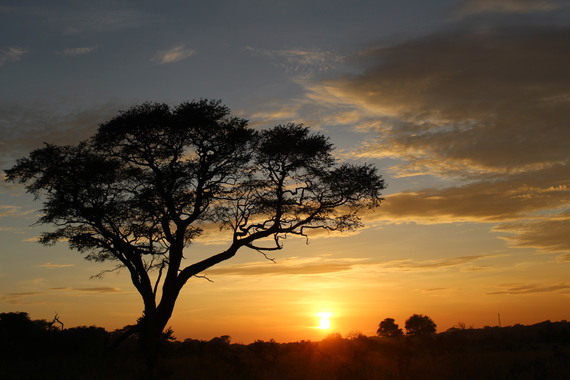 A typical day in paradise starts early, but pleasantly. There's no need for alarms in the bush - camp staff are happy to wake you up themselves, the pre-6:00 a.m. start helped by caffeine and rusks (African biscotti). Game drives are usually twice a day and coincide with sunrise and sunset, making the proximity to animals yet more mesmerizing.
And there's plenty of downtime too: a siesta-type session is allocated for swimming or relaxing, in between an abundance of fantastic food. Evenings begin with communal dining and continue with drinks by the campfire. There's nowhere better to experience these delights than at the following: my round-up of five of the best safari camps in Hwange National Park...
1. Miombo Safari Camp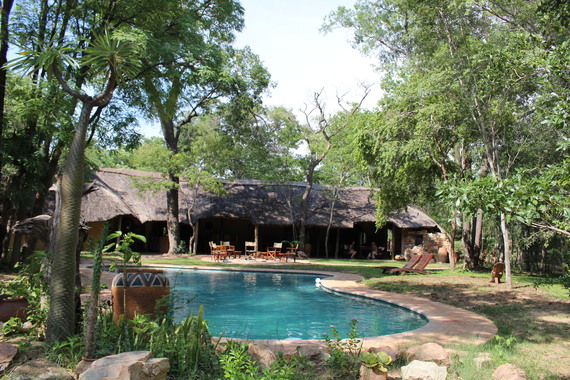 Miombo is one of the coziest safari camps around. From the amazing owners to the friendly staff, you'll feel at ease immediately, whether lounging with guests by the pool or popping into the park itself with the insanely knowledgeable game driver, "Mr B." Accommodation is both comfortable and flexible, with options ranging from rustic tree houses to thatched roof rondavels. These facilities have led to Miombo's reputation as a superb mid-range option, but this hardly does justice to the warmth and magic the camp provides.
(Longer review here)
2. Linkwasha Safari Camp


Linkwasha is for the five-star diva in us all. Only, however, if aforementioned diva wants luxury that doesn't impinge on the authentic African safari experience. The newly renovated camp sits in a private concession in Hwange National Park, its closeness to Ngamo Plains making for effortless game viewing. Linkwasha's décor is as modern and upmarket as the staff are sweet and genuine. You'll be torn between relaxing in your gorgeous tent, dining al-fresco on the abundant decking or curling up with a book in the winter lounge. As decisions go, there are far worse to make.
(Longer review here)

3. Vintage Safari Camp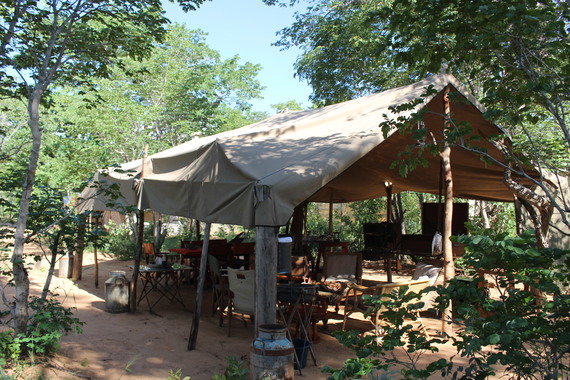 Vintage Camp is fairly new to Zimbabwe's safari scene, but manages to really stand out thanks to a uniquely "back to basics" approach. Its focus on conservation is not just fantastic for the environment but makes for a very different experience - compost toilets, bush showers (i.e bucket ones) and actual tents over luxury ones. But that's not to say that vintage doesn't provide indulgence - from picnic lunches to moonlit dinners to nightcaps by the lookout deck, your time there is guaranteed to be special. Combine it with a guided walking or horseback safaris and you won't regret it.
(Longer review here)
4. Davison's Safari Camp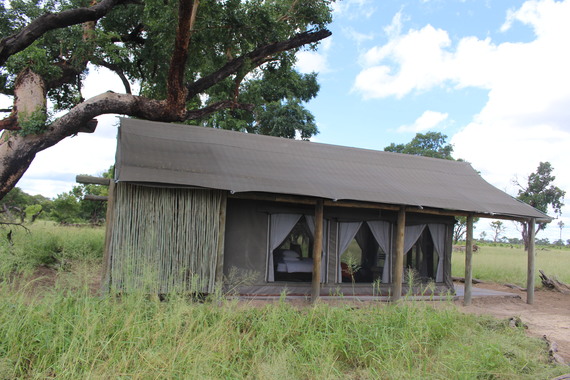 Nestled in Hwange's south east, Davison's is prime evidence that modest looks can be deceiving. On first impressions the tented camp appears fairly basic but it contains every amenity going (spacious pool, expansive deck, open camp fire), as well as a LOT of heart. The caring staff are always on hand to help, meaning you'll settle happily into the enviable routine of afternoon teas, dinner buffets and sundowners aplenty. Sipping them by Davison's waterhole is a highlight - the camp is such a wildlife magnet that you won't even need to go on a game drive (do, though - they're unforgettable).
(Longer review here)
5. Somalisa Safari Camp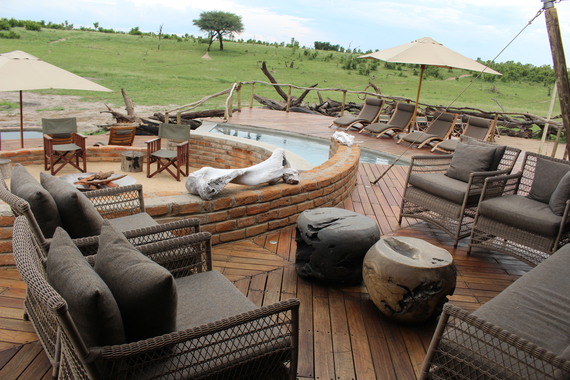 It's hard to overstate how impressive Somalisa is -- sitting in the heart of Hwange, it manages to feel both dazzlingly exclusive and genuinely down to earth at the same time. Oh, and being firmly in Cecil the Lion territory, the staff and game drivers have more than their fair share of incredible stories to tell. Hear them during a twilight game drive or evening of star-gazing, before retiring back to tented accommodation that takes 'glamping' to new, luxurious levels. Somalisa's multiple dining areas (indoor and out), several pools (for humans and elephants) and general wonderfulness sure won't disappoint.
(Longer review here)
Happy safari-ing!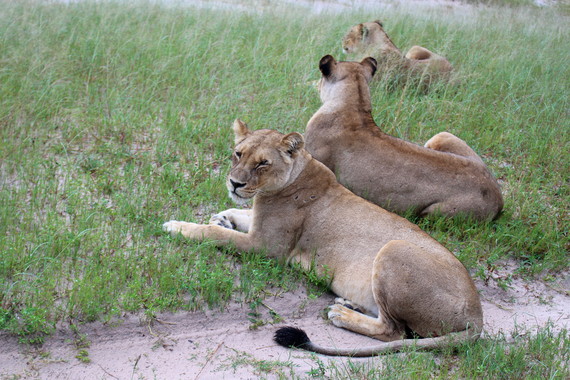 Like they did for me, Sikeleli Africa Safaris can book any of these amazing properties and put together a custom-made itinerary at the drop of a hat. For more info on any of the above, check out sikelelisafaris.com or email danni@sikelelisafaris.com.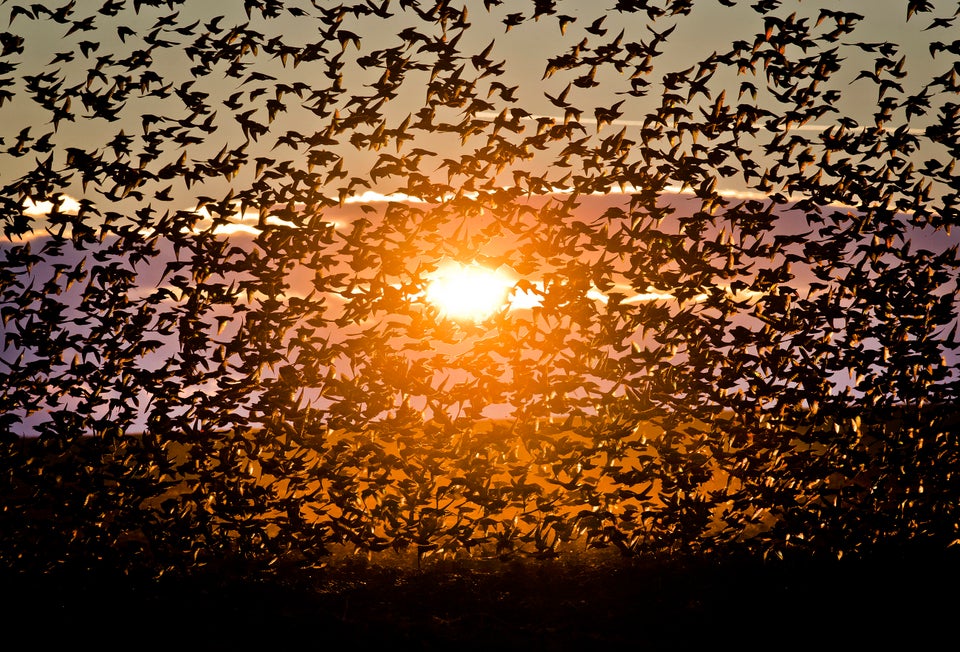 Stunning Images From Around The World
Zimbabwe's safari industry is not yet as developed South Africa's, but therein lies the charm. The country offers the friendliest locals, the most well trained game drivers and, of course, a spectacular array of scenery and wildlife.
Related