But several Republicans, who have long pushed an enforcement-first agenda when it comes to immigration, have taken more extreme positions that often don't mesh well with the facts. With 24 hours to go before the elections, let's look back at some of the theories prominent Republicans have embraced this campaign cycle.
That hasn't stopped conservatives like Dan Patrick, who is running for Texas lieutenant governor, from saying that the Islamic State group is threatening "to cross our border and kill Americans."
DHS, the government agency that the Border Patrol belongs to, disputed the claim, saying in a press release: "The suggestion that individuals who have ties to ISIL have been apprehended at the Southwest border is categorically false, and not supported by any credible intelligence or the facts on the ground."
Comments start at about 10:45.
"It's not just an immigration problem," Cotton said in an audio recording of a tele-town hall. "We now know that it's also a security problem. Groups like the Islamic State collaborate with drug cartels in Mexico that have clearly shown they're willing to expand outside the drug trade, into human trafficking and potentially even terrorism. They could infiltrate our defenseless Southern border and attack us right here in places like Arkansas."
It's also not clear why this supposed Islamic State group-Mexican drug cartel alliance, if it existed, would choose to attack Arkansas of all places.
Health experts don't agree that Ebola outbreak is likely to spread from Mexico, where the disease is not currently present.
"The incubation period is two to 21 days, so theoretically, an African could fly from an infected area, land in a Mexican airport, take a bus toward the border, hire a coyote to take him across and then 'present' with Ebola," Thomas Fekete, section chief for infectious diseases at the Temple University School of Medicine, told PolitiFact in July. "But this presupposes a suicidal person who also has the resources for this kind of travel."
Before You Go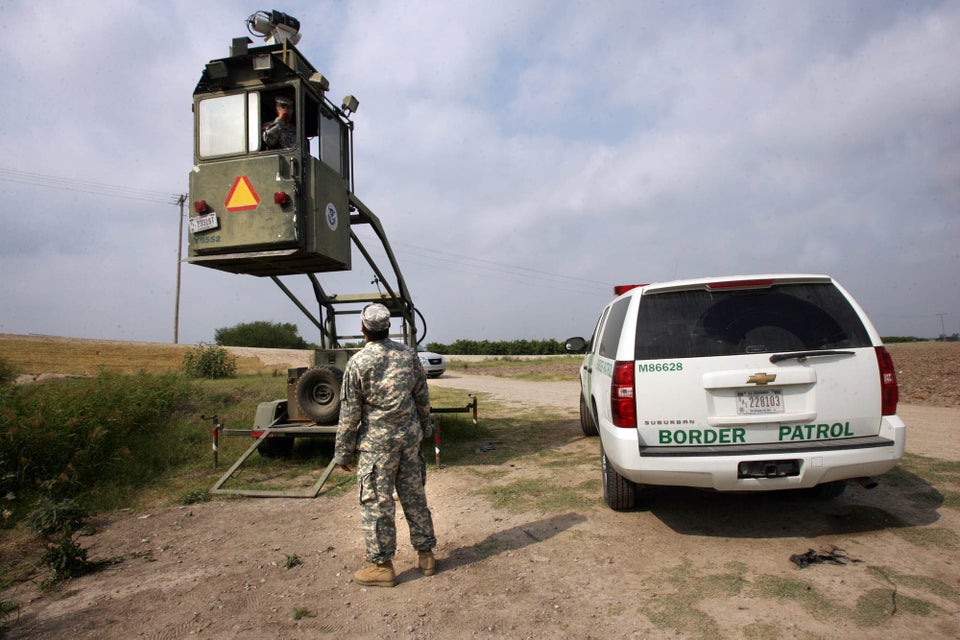 6 Misconceptions About The Border
Popular in the Community