A robust invoicing system is important for every business to have in place. After all, the faster you can invoice your clients the faster your business gets paid and brings in revenue.
With several online invoicing software options to select from these days how do you know what ones to consider for your needs? Here's a list of five online solutions to consider, whether you are looking for an invoicing setup for a new business or to make your current invoicing process more efficient.
Square is one of the most popular payment processors, and Square Invoices allows their users to send invoices to clients directly from the mobile interface or from their Square Dashboard.
For businesses that process a high number of transactions, the Square invoice option makes things easier, by allowing the user to track invoices in the same dashboard that all of the sales are displayed. While Square invoices are free to send, they do charge 2.75% of the total invoice as a transaction fee.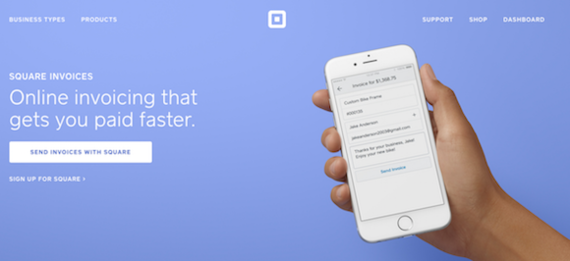 One of Due's strong points is its dashboard, which features a very pleasant overview that highlights the entire work progress. Settings, reports, client information and invoices are all easily accessible, making Due one of the most user-friendly options.
Aside from the standard invoicing features, Due has a time tracking feature, calendar summary and performance graph to help users really dive into their accounts receivables. Due has also put together an invoicing guide that some business owners might find helpful. Users can send up to two invoices for free each month, and unlimited plans start at $3.00 per month.
Millions of businesses use Freshbooks for their invoicing needs. The customization options as well as how easy their system is to use is what initially attracted us to Freshbooks, and their customer support is responsible for keeping us as a loyal customer for more than four years.
Freshbooks also allows you to track invoice activity in real-time. You can see exactly when your client received and viewed your invoice. Long gone are the days of clients saying they never received your invoice -- Freshbooks records all activity, from initial open to payment. Freshbooks offers all new customers a free 30-day trial and then plans range between $9.95 and $39.95 per month.
Invoicera caters to businesses of all sizes, from freelancers and medium sized companies all the way to enterprise corporations. Small businesses can set up subscription billing and give their customers access to a client portal, and larger enterprises can take advantage of API integration capability and data backup options.
Invoicera supports virtually every payment gateway and also easily integrates with Basecamp, allowing users to directly import users. They offer a free plan that allows users to send unlimited invoices to three clients. Their paid plans range from $19.95 to $99.95 per month.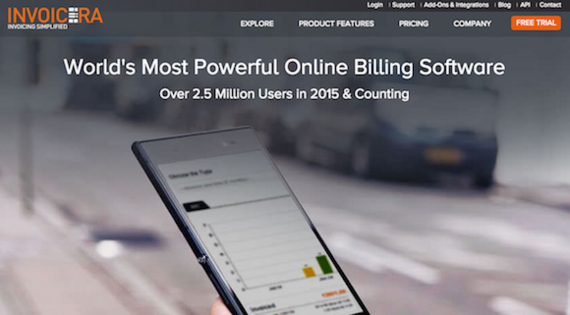 Along with allowing users to create and track invoices online, Zoho also has expense tracking, which is customizable and allows users to track all incoming and outgoing funds in one place. There is also an automated expense feature that allows users to set up recurring monthly expenses, eliminating manual input for the same expenses month after month.
Zoho also features time tracking, making it easy to manage multiple projects with different billing methods. There is also a feature that allows users to send estimates, which can then quickly be converted into invoices. Zoho's paid plans range from $7 to $30 per month for unlimited invoices.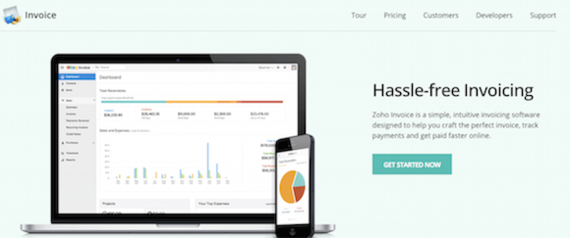 Jonathan Long is the Founder & CEO of Market Domination Media, an online marketing agency specializing in creative outside the box branding campaigns. Jonathan also created EBOC (Entrepreneurs & Business Owners Community), an online community. Connect with him on Twitter.