So you've signed up with an email marketing service and created a newsletter for your blog to start growing your email list. The only problem is no one's subscribing. Sound familiar?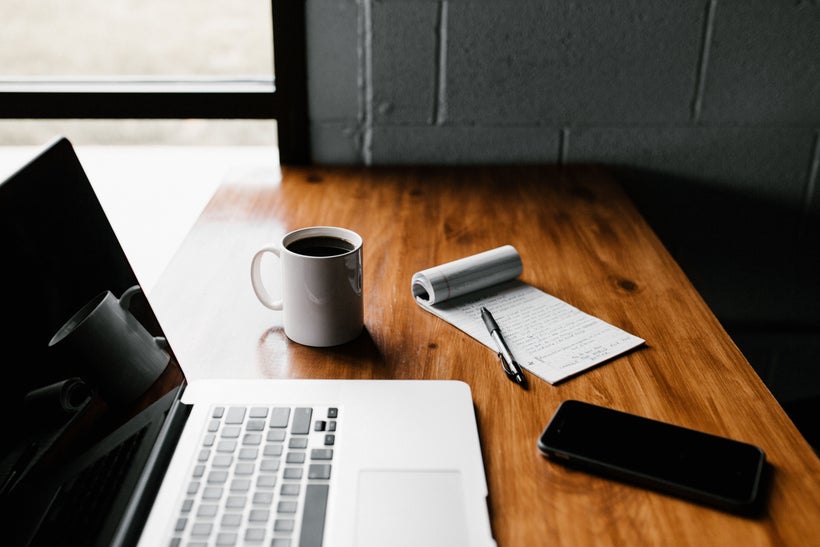 Newsletters used to be a great incentive for getting people to signup for email lists. But, people don't feel the need to get blog updates via email anymore. Now they have Twitter and Facebook for that. Which is why you need much stronger and more tempting incentives to get people to signup for your email list. The best solution is to bribe them.
That may sound a bit sketchy, but it's more like a business transaction. You offer something valuable for free in exchange for the website visitor's email address. It's that simple.
These opt-in bribes, also known as lead magnets, comes in many forms. In this post, we'll show you some of the most effective lead magnets you can use to lure in more subscribers. First, let's learn a little bit about the opt-in bribes.
What Are Lead Magnets?
Lead magnet, or an opt-in bribe, is what you offer to your visitors to get them interested in joining your email list. And no, you don't have to pay money to get people's emails. It's not that kind of a bribe. Instead, think of it as that free month you get for signing up with Netflix for the first time. Or the monthly freebies you get for signing up with ThemeForest.
You don't have to go to any extreme measures or spend thousands of dollars to create an opt-in bribe. What matters is that you create something relevant and valuable that your website visitors can't say no to. Simply put, make an offer they can't refuse.
Here's how other bloggers are doing it.
1. Free eBooks
eBooks are one of the most popular email opt-in incentives many bloggers use to increase conversions. If you can develop a valuable eBook, like a guide, a tutorial, or a white paper, you can give it free to people via email whenever they subscribe to your email list.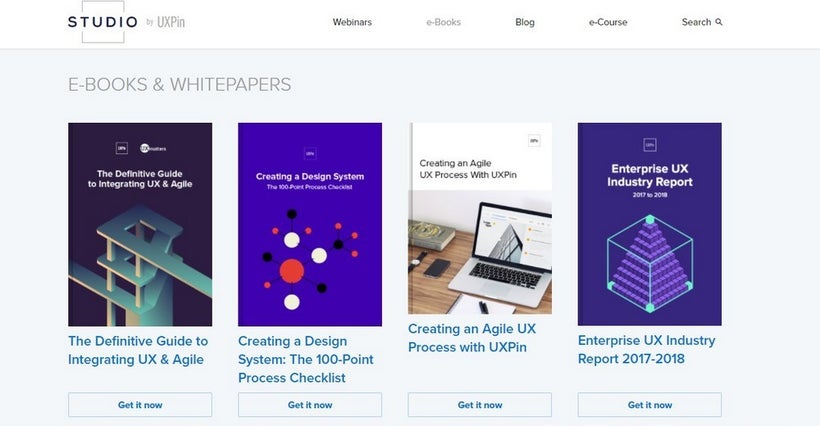 UXPin uses this strategy to generate plenty of leads. In fact, they have an entire library of high-quality eBooks related to user experience design that they deliver free of charge to their subscribers.
2. Access To An Email Course
Email workflows, or automation, allows you to send automated emails whenever a user completes an action, such as subscribing to your email list. Workflows also enable you to send a series of emails through a predefined period.
Many bloggers use this strategy to send email courses offering tips and tutorials to their subscribers by sending them a series of emails, one at a time. Some email courses span through days or weeks. And you can send one email per day or week as well. It's a great way to keep engaging with your email subscribers after joining your email list.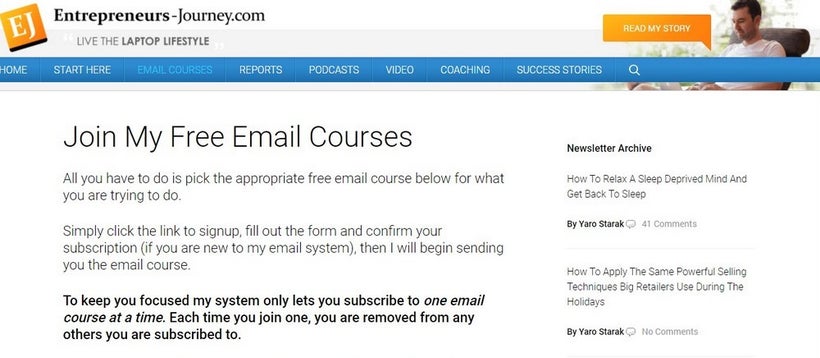 Yaro Starak of Entrepreneur's Journey offers several different email courses that encourage his readers to signup for his newsletter.
3. Free Template Downloads
Templates aren't just limited to design work. They also come in handy when creating resumes, eBooks, content strategies, editorial calendars, spreadsheets, and more. Giving away a useful template as an opt-in bribe can be quite effective, especially if your blog is related to marketing or design.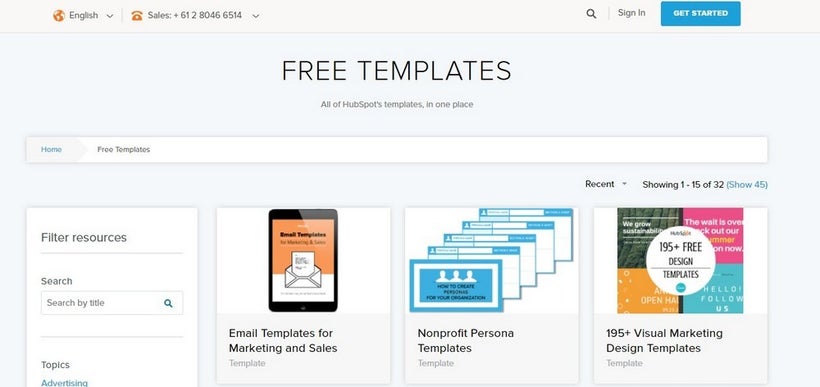 Similar to UXPin, HubSpot also has an entire database full of marketing templates, which can be downloaded free of charge in exchange for your email.
4. Access To A Webinar
Webinars are another attractive incentive for turning website visitors into leads. According to ReadyTalk, more than 60% of marketers are now using webinars to promote their content, and 20-40% of webinar attendees usually turn into qualified leads. All the more reasons to give it a try.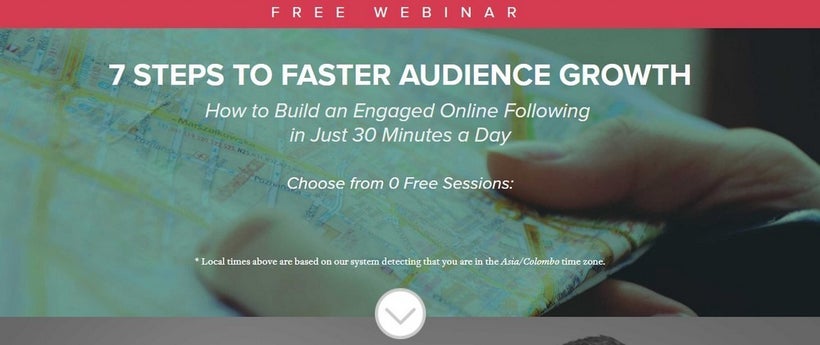 Many bloggers, such as Michael Hyatt, uses webinars to get more subscribers and generate more leads.
5. Premium Content
Turning your blog into a members-only website is another great way to make your blog posts more valuable and productive. Instead of asking your visitors to pay to see your premium content, you can simply ask them to gain access to your blog posts by giving you their email address.
If you're using an email opt-in plugin like OptinMonster, you can easily put a lock on your content to turn your blog posts into gated content and let the content accessible only to people who subscribe to your email list.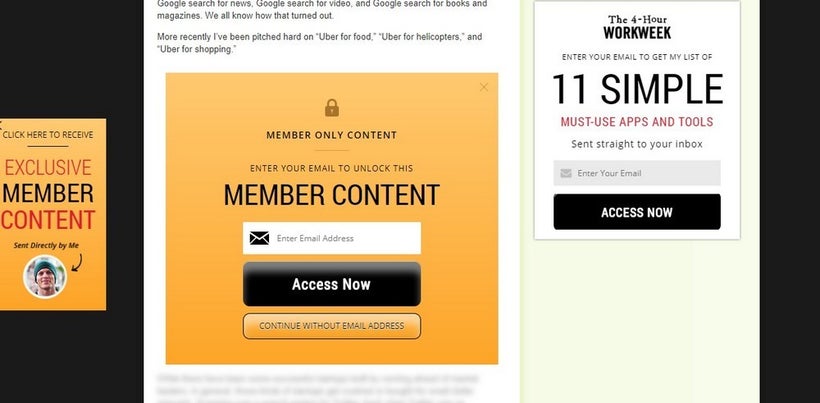 The strategy may seem a bit harsh, but it works. Author Tim Ferriss uses this approach on his blog to grow his email list as well.
Summary
Email is proven to be the best marketing channel that delivers higher ROI (Return On Investment). According to reports, email messages are 6X more likely to be seen by your subscribers than a message you post on Facebook.
So don't hesitate to invest in your email marketing strategy. It may take a while to grow your email list, but it will reward you well for a long time.
REAL LIFE. REAL NEWS. REAL VOICES.
Help us tell more of the stories that matter from voices that too often remain unheard.
This post was published on the now-closed HuffPost Contributor platform. Contributors control their own work and posted freely to our site. If you need to flag this entry as abusive,
send us an email
.