In the Catskills, there is more than meets the eye. Beyond the unspoiled landscapes of tiered mountain peaks, frolicking rivers and boundless meadows are a quirky mix of places that will guarantee visitors a truly over-the-top experience. Once a popular place for Jewish New Yorkers to spend their summers in the 1940s, '50s, and '60s, this vast area, with a population of approximately 4,200, has become a dormant weekend getaway spot for nature-loving urbanites. Although the Catskill's heyday has long since been over, there are several attractions, and a handful of passionate entrepreneurs that make the area a fascinating place to visit.
STAY:
The Roxbury Motel: Each room in this quirky motel is inspired by TV shows from the 1960s, '70s and '80s with over-the-top interpretive designs and lavish amenities. A new wing, scheduled to open early December, promises all the glitz and glam that owners Gregory Henderson and Joseph Massa nurtured in the original rooms. The buildings' whimsically elegant suites, tranquil spas and groovylicious rooms are a fusion of glamor and fantasy in the heart of the bucolic Catskills.
EAT:
Peekamoose Restaurant and Tap Room: There is nothing humble about this restored farmhouse's exceptional local cuisine. Having worked at some of New York City's finest restaurants: Le Bernadin, Gramercy Tavern, and Guastavino's, to name a few, owners Devin and Marybeth Mills know a thing or two about pleasing the palates of discerning foodies.
PLAY:
Renting ATVs at Stone Tavern Farm: With over 400 acres of muddled terrain, daring visitors can go over, under and around some of the best trails in the area. Riders can traverse snow-kissed mountains in wintertime, or splash through rivers during the balmy summer months. First-timers can opt for a guided tour over the top of Plattekill Mountain to the town of Bovina -- the same path travelers crossed in 1803 when the Stone House was used as an inn for exhausted trekkers.
Slithering Along the Highest Zipline in North America: This daring tour is not for the faint of heart. In late December, New York Zipline Adventures at Hunter Mountain will begin sailing thrill-seeking visitors along 3000 ft of tandem ziplines through a lush canopy of evergreens, nearly 600 ft off the ground. The unique attraction has sparked hope for a strong surge in tourism for the Greene County area.
PRAY
Zen Mountain Monastery: Who knew the Catskills has one of the most respected Zen Buddhist monasteries in the West? Nestled among 230 acres of pristine forest within the southern bowl of Mount Tremper, the monastery is a serene training center for spiritual practitioners, and a retreat for guests looking to engage in authentic Buddhist teachings. Every Wednesday, the monastery holds an evening meditation that is open to the public, and on most Sundays, visitors are welcomed to attend a Zen meditation session, liturgy and Dharma teachings.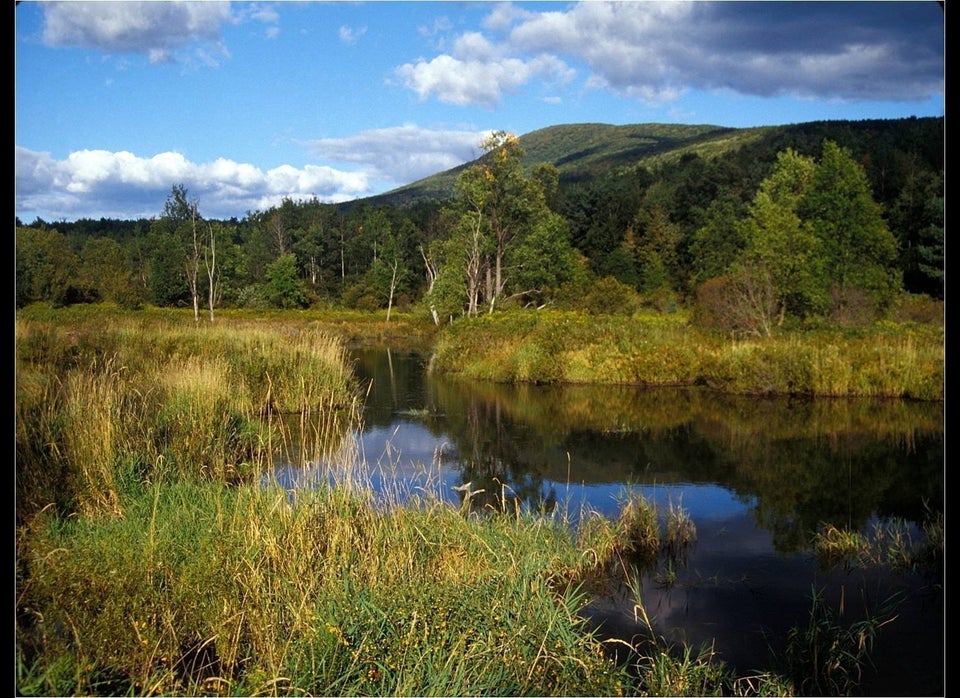 An Over-the-Top Getaway in the Catskills
Support HuffPost
A No-B.S. Guide To Life
Related
Popular in the Community