July was Men's Fashion and Market Week in New York, and while that may not be such a big radar sweeper for some, it's an overwhelming vortex for others. Buyers, editors, and brand reps pound the pavements for first looks at designer and showroom collections, while procuring business conversations with their local fashion colleagues. Though concrete Jungles are a hard place to maintain our handsome soles, a widely implicit rule remains to society, "always judge a man by his shoes."
Rewinding to the early 1900s, a quality pair of shoes have slowly etched back up on our lists of male priorities. August is an amazing month to flex our footgear into more than just the dreadful flip-flops & socks combo. From all sorts of varieties in sportswear, traditional loafers, new colors and trends, three things are reigning this season- comfort, innovation, and function.
Tune in below for my go-to list of men's shoes your feet will simply thank you for.
DEEOHS, Bravo Haurach
"Artisan-style Meets Modern Sneaker"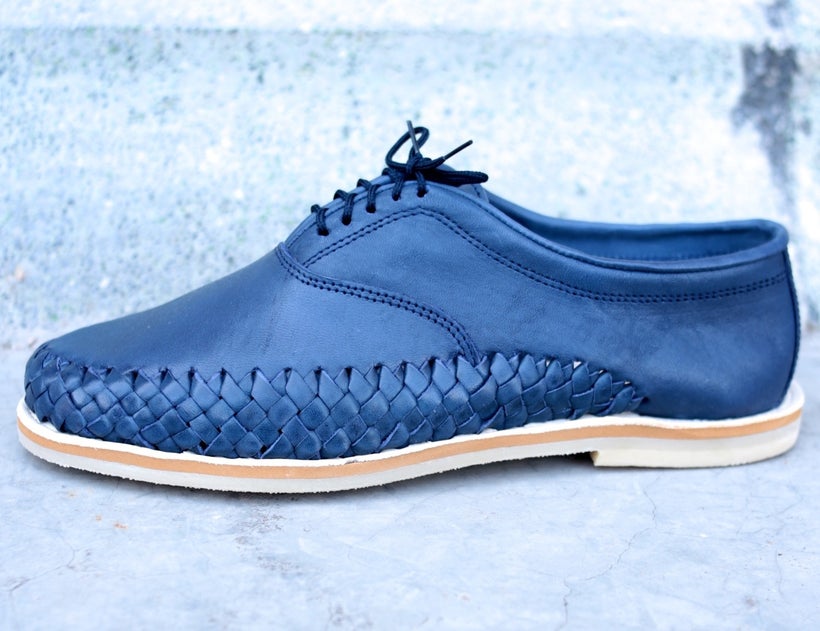 Combining traditional artisan-style craftsmanship with modern sneaker technology for a unique shoe that is both playful and stylish as it is comfortable and functional. [DEEOHS]
Rob McAllan, The Old English
"The Luxury Performance Shoe"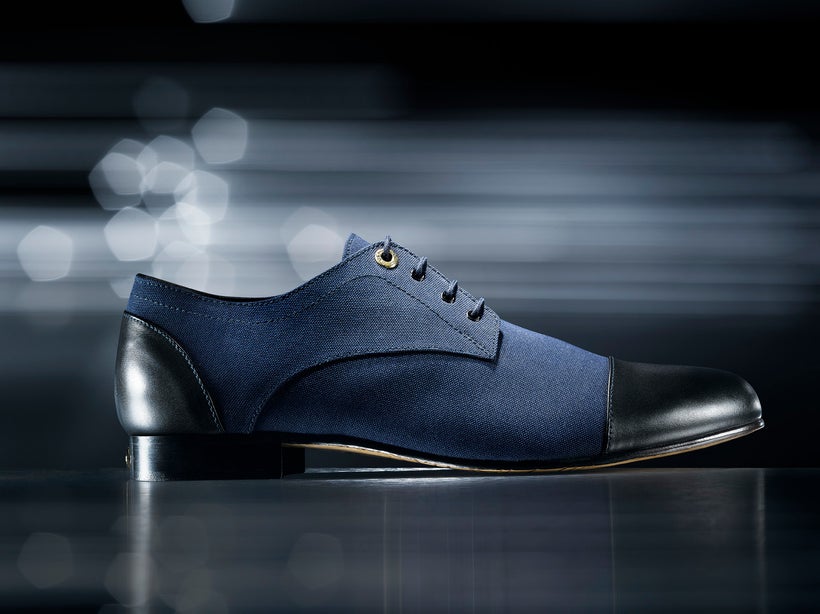 Reinventing the stigma of discomfort surrounding mens dress shoes, Rob McAllan aims to be the first luxury shoe that performs just as well as the men who wear them. Dubbing proprietary insoles, lightweight upper materials and finely tuned design patterns, the resulting construction feels less like a dress shoe and more like a custom athletic sneaker. [Rob McAllan]
PUMA, Tsugi Netfit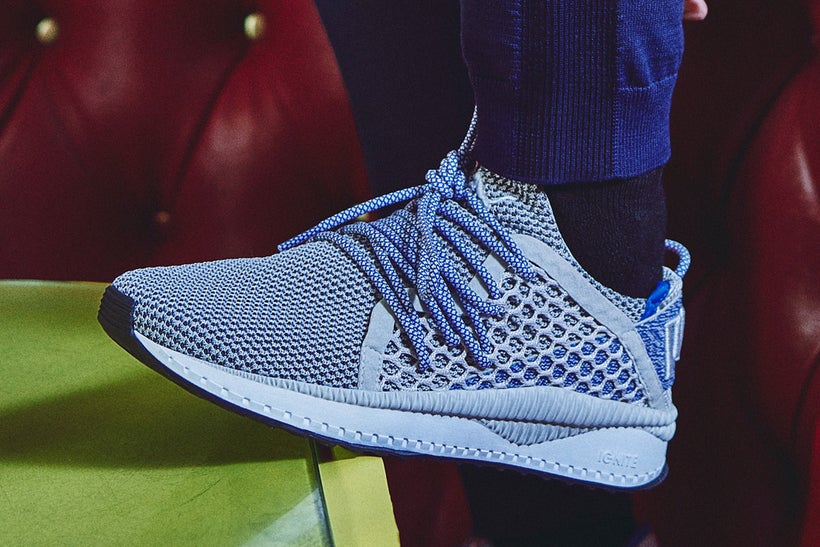 Revisiting cues from the past, "Tsugi" means "next" in Japanese. With its progressive design inspired by Japanese architecture, this iteration of the Tsugi is adorned with NETFIT, a unique lacing system used for customizable fit, style and enhanced comfort. [PUMA]
LAJABU SEVEN, The 5" Blue Sky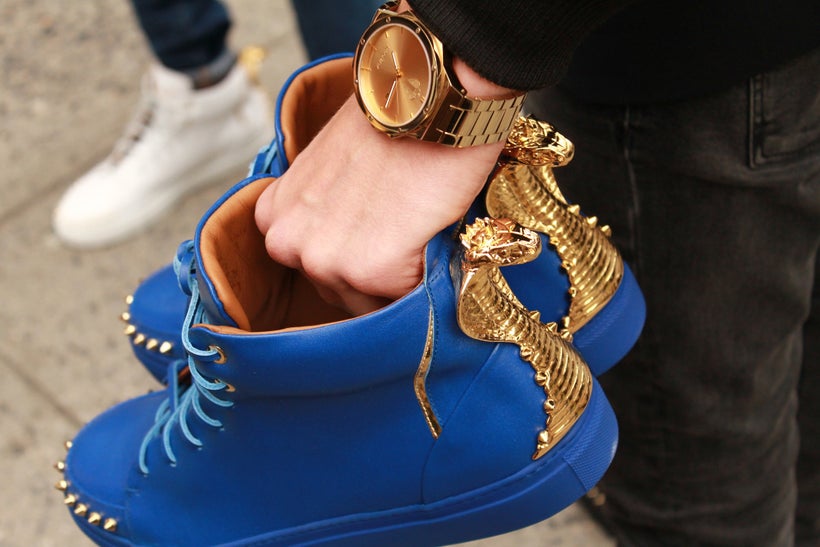 Illustriously described as "Royalty on Soles", LAJABU SEVEN's luxury sneakers feature exclusive gold piping, stunning spikes, and a signature- lustrous cobra statue. A German based fashion brand pioneering a majestic-municipal vibe to the luxury sneaker market. [LAJABU SEVEN]
Dr. Scholl's, Barchetta
"New Style Meets Classic Comfort"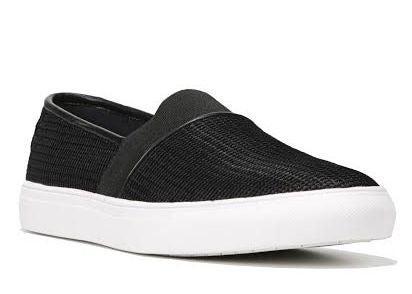 No longer dubbed the "old lady" shoe, these sleek- new styles bring classic comfort and svelte sexiness to nearly everybody's shoe game. [Dr. Scholl's]
Bonus
Lavati, Chelsea Boot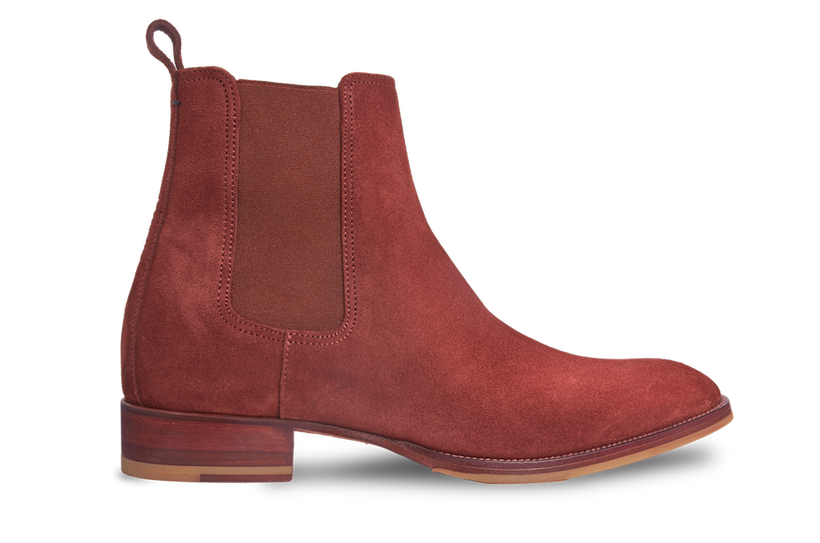 Sharp and classic, yet minimal- these atonal leather beauties come stacked with a gum bottom finish, featuring a sleek ankle opening and svelte, narrow shape. A chic look that's both durable and aesthetically pleasing to the modern man. [LAVATI]
Calling all HuffPost superfans!
Sign up for membership to become a founding member and help shape HuffPost's next chapter
This post was published on the now-closed HuffPost Contributor platform. Contributors control their own work and posted freely to our site. If you need to flag this entry as abusive,
send us an email
.