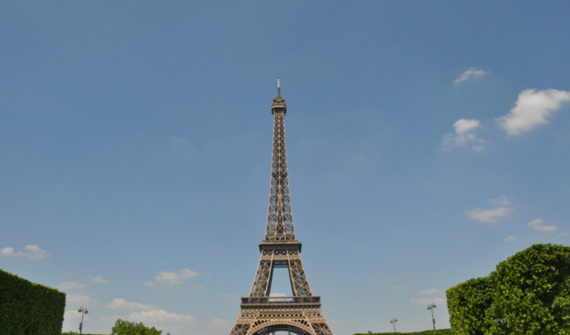 Paris is a beautiful city full of amazing art, history, and culture and a trip there will be always be unforgettable.
After living and studying in Paris for six weeks, I realized I had heard quite a few myths while preparing to study abroad. In the months before my trip I read as many Paris travel guides that I could get my hands on, and scoured blogs and Pinterest as well for any and all travel tips. Some of the myths came from those guides, and some came from talking with my family and friends. I realized that these myths simply weren't true (but widely believed) and I had wished that someone had told me these things before- so I'm here to help dispel a few rumors.
Myth 1: Good French Restaurants are Expensive. Now lets talk French food. If I could pick any experience from Paris to relive (besides spending hours in the amazing art museums!) it would be the food. I think people automatically suspect all French restaurants are expensive. The first thing to know about French restaurants is that waiters don't expect tips--this is considered to be part of the price of the meal (and French waiters also are paid very well--much better than those in the US) so leaving a Euro or two is not insulting and that would actually be considered generous! The second thing to know is that most restaurants have a special menu combination of the day--where you can choose between 2 or 3 options for your appetizer, entrée, and dessert. I paid anywhere from 10 euros to 25 euros for these meals (which is not bad, even on a student budget). Often times I would eat breakfast (i.e. leftover baguettes or fruit and an espresso) at the apartment, lunch would be a 5- 7 euro purchase of cheese and fruit from the market, and then I could still go out for dinner without going over my college student budget.

Myth 2: French people are rude. I honestly didn't find Parisians to be any more or less rude than people in other big cities, like New York. Paris is huge, crowded, and people are stressed. And when you add in the mix of not being able to communicate, you can run into some stressful situations. Paris is also the number one tourist destination in the world--so it really is more crowded and has more foreign visitors than most cities. Something I found frustrating/perplexing about the French is that they seem to not care about things in the same way as others....not sure how to phrase this. They just don't always seem to carry a sense of urgency--and if you've ever been to New York or Washington D.C. you know what I'm talking about. Call it the "Joie de vivre" or the French "Je ne sais quoi" but it was something I admired but couldn't quite relate to.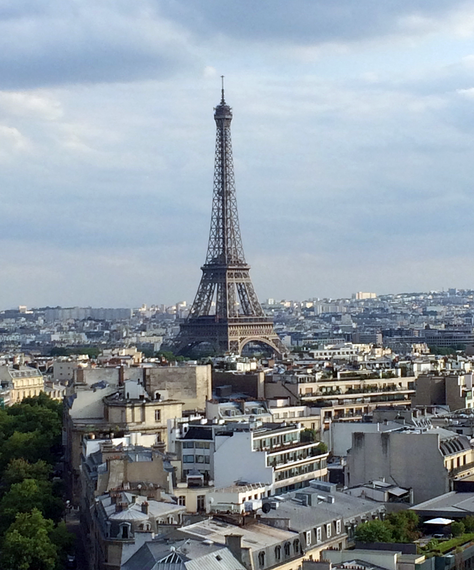 Myth 3: The Metro is complicated. The Metro in Paris is said to be one of the more complicated public transit systems, but it's one of the best. If I can eventually figure it out, out then anyone can! But really. I learned to just memorize the numbers for the lines of landmarks ( the station near where I lived, the one near school, and other landmarks like Champs Elysee, etc.) Once I learned to navigate how the Metro worked, all I had to do was glance at the map. All it takes is a little preparation and a lot of confidence. Once you get off the Metro is another story--I'm sorry to say that Paris streets are charming but oh-so-complicated. The only advice I can offer is enjoy getting lost on the charming cobblestone streets, and buy some data before you leave so you can use Google maps!
Myth 4: Students get discounts (like everywhere else) I had to learn this lesson the hard way when I had to pay 18 euros to go to the Louvre and my friend from Denmark walked in for free. In Paris, most museums, theaters, and some restaurants offer generous student discounts--but only to students from the European Union. Even if you have a student ID (like I did) that says you attend school in Europe, people will still ask for your passport to see your nationality. Its worth a try to flash your student ID and use your best French--but believe me, the French can spot an American from a mile away.
Myth 5: "There are McDonalds in France so I can still eat 'American Food'" This is true if you think a Big Mac belongs on a baguette, and you are used to seeing Macarons and espresso on the menu. McDonalds do exist in Paris--but they also have the famed McCafe (an actual French café inside McDonalds, with espresso and classic French pastries). This is fun and great your first time around--but save your time and money and go to a real French café for espresso and pastries (and then order a Café Gourmand, a plate of mini-desserts--you can try multiple desserts and have an espresso for less). These are just a few tips that I wish I had known before I travelled to Paris. Everyone's experiences are different--regardless Paris is a beautiful city full of amazing art, history, and culture and a trip there will be always be unforgettable--for the good and even the not-so-great memories!
(Featured Image credit to Timpani Woodson)