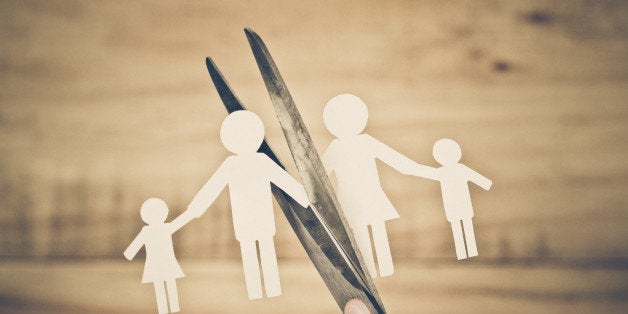 Divorce is one of the most painful life transitions I have experienced. In reflecting back on what has made this journey bearable and at times joyful -- it was a tribe of people in my life who consistently reached out, showed up and offered support.
I'm generally independent but found my self in survival mode as I navigated the painful emotional swings of separation and the fear of life after marriage. If you are thinking about divorce, finding people who can provide you this support can make the journey less treacherous.
THE BASICS
I was at the end of my marriage when a casual friend called me out of the blue. I wouldn't normally divulge the intimate details of my life to a casual friend but it was a raw moment. From that moment, this friend has called me weekly if not more to check in on me. When he calls he goes through a checklist to assess my well-being -- 1) Am I eating? 2) Am I sleeping? 3) Am I making good choices in the direction of self-care? There were a tremendous amount of logistics to deal with upon separation and taking care of myself would sometimes slip. With my friend's constant attention to the basics I would adjust my focus and begin with taking care of myself.
I'M COMING
My closest girl friend would take a call from me, listen to my voice and if I was feeling shaky she would say, "I'm coming." She would drop whatever was going on, drive over late night to sit with me, walk with me and just be. Her presence was a comfort and reminder that I am loved.
LISTENER
Sometimes you just need to unload. Especially before you respond to a difficult email or attend an important divorce related meeting. I had so much emotion and fear running through me I needed multiple people I could call to just let it out. Friends were generous with their time and their ear. It's important to have people that can listen with out opining and giving advice.
ADVICE GIVER
There is a time for talking and a time for listening. The advice givers were a couple of trusted people in my life who had been through a divorce and had practical guidance on how to get through. They were also professionals my husband and I hired to help us like our child mediator. When they spoke, I listened and took notes. Divorce can be complicated even in the best of circumstances. I needed coaching on everything from how to co-parent with my husband in our new circumstances to how help ease the transition to two homes for our kids.
VISIONARY
In the logistics and drama of separation and divorce it is hard to focus on what you will make for dinner let alone what your future will be like. I had multiple people in my life help me paint a picture of what was possible in this next chapter. Someone helped me thoughtfully organize my kitchen, look at my rental home and make it comfortable. Another encouraged me to re-connect with past hobbies in my time away from the kids. With hope and love around me the future seems bright even in the midst of a difficult transition.
As my husband and I head to Mediation in 28 days I am reflecting on the decision to get divorced and the process in the hope by living through this fully I can emerge on the other side in a good place.