Perhaps it's because I was born in October, but it is my favorite month. it's also the prettiest, isn't it? At least on the east coast. For proof I offer multiple movies and television shows where it almost always seemed to be fall: The Gilmore Girls, October Road (okay, it's in the name, but still), When Harry Met Sally ... I could go on. (And if you want to see some truly beautiful fall colors, watch Algonquin).
But October's also a great time for reading. It's colder out. There's an excuse to put a fire on and curl up with a great book. It's also a spooky time of year; to wit: Halloween. All that beauty and atmosphere makes for great reading and great settings for books.
And so I give you five great books to read in October, full of atmosphere and pretty images and ... ghosts.
Oh, how I loved this magical book. Imagine heaven was segregated by age and geography ...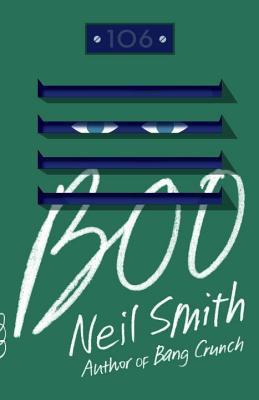 When Oliver "Boo" Dalrymple wakes up in heaven, the eighth-grade science geek thinks he died of a heart defect at his school. But soon after arriving in this hereafter reserved for dead thirteen-year-olds, Boo discovers he's a 'gommer', a kid who was murdered. What's more, his killer may also be in heaven. With help from the volatile Johnny, a classmate killed at the same school, Boo sets out to track down the mysterious Gunboy who cut short both their lives.

In a heartrending story written to his beloved parents, the odd but endearing Boo relates his astonishing heavenly adventures as he tests the limits of friendship, learns about forgiveness and, finally, makes peace with the boy he once was and the boy he can now be.
Set in Michigan in the fall, this book is full of scenic atmosphere, and a fantastic story too.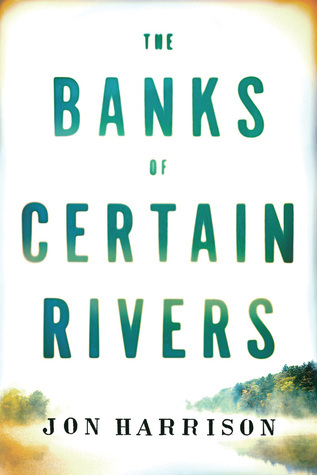 In the lakeside resort town of Port Manitou, Michigan, dedicated teacher and running coach Neil Kazenzakis shoulders responsibilities that would break a lesser man: a tragic accident has left his wife seriously debilitated, he cares for his mother-in-law who suffers from dementia, and he's raising his teenage son, Chris, on his own. On top of all that, he's also secretly been seeing Lauren, his mother-in-law's caregiver.

When Neil breaks up a fight one day after school, he doesn't give the altercation much thought. He's got bigger issues on his mind, like the fact that Lauren is ready for a commitment and he has to figure out a way to tell Chris that he's in a serious relationship with someone other than the boy's mother. But when an anonymous person uploads a video of the fight to YouTube, the stunning footage suggests Neil assaulted a student. With his job, his family, and his reputation suddenly in jeopardy, Neil must prove his innocence and win back the trust of the entire community--including his son's.
There are no ghosts in this suspenseful and lovely book, but a dead girl haunts its pages.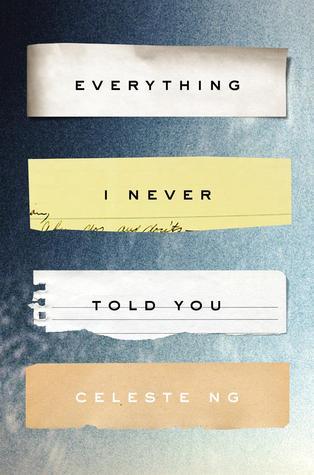 Lydia is dead. But they don't know this yet . . . So begins this debut novel about a mixed-race family living in 1970s Ohio and the tragedy that will either be their undoing or their salvation. Lydia is the favorite child of Marilyn and James Lee; their middle daughter, a girl who inherited her mother's bright blue eyes and her father's jet-black hair. Her parents are determined that Lydia will fulfill the dreams they were unable to pursue--in Marilyn's case that her daughter become a doctor rather than a homemaker, in James's case that Lydia be popular at school, a girl with a busy social life and the center of every party.

When Lydia's body is found in the local lake, the delicate balancing act that has been keeping the Lee family together tumbles into chaos, forcing them to confront the long-kept secrets that have been slowly pulling them apart.
Another book full of atmosphere and the ghostly presence of a loved one.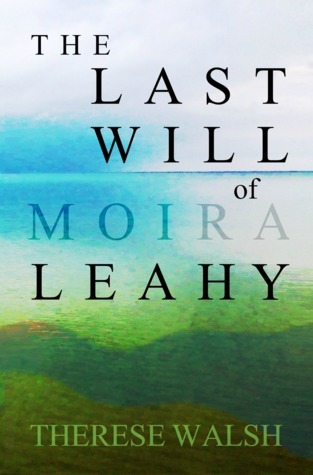 Maeve Leahy is a busy professor of languages at a university in upstate New York. So busy that she leaves little time for memories of her lost twin, Moira; her fractured family in Castine, Maine; and the music she left behind in the wake of tragedy nine years ago.

Until a childhood relic and a series of anonymous notes resurrects her dreams, a lost language, and her most painful recollections; and prompts her to cross an ocean in search of ancient history. There, Maeve will learn new truths about her past, and come face to face with the one thing she truly fears. Only then can she choose between the safe life she's built for herself and one of risk, with bonds she knows can be both wrenchingly delicate and more enduring than time.
A charming story cleverly told about a woman who discovers her life has been a lie and the husband who won't leave her now that he's dead. Yep, there's a ghost in this one too.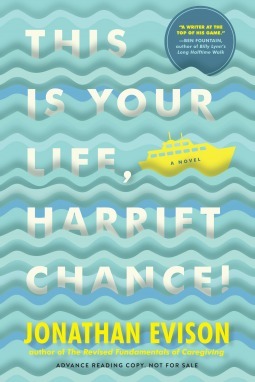 With her husband Bernard two years in the grave, seventy-nine-year-old Harriet Chance sets sail on an ill-conceived Alaskan cruise only to discover through a series of revelations that she's been living the past sixty years of her life under entirely false pretenses. There, amid the buffets and lounge singers, between the imagined appearance of her late husband and the very real arrival of her estranged daughter midway through the cruise, Harriet is forced to take a long look back, confronting the truth about pivotal events that changed the course of her life.
So there you go folks! Happy reading.
And what books do you love to read in the fall?
REAL LIFE. REAL NEWS. REAL VOICES.
Help us tell more of the stories that matter from voices that too often remain unheard.