A large body of research shows that having a pet is, quite simply, good for a person. Pet ownership has been linked to physical and psychological benefits including lowered blood pressure, decreased stress and greater emotional well-being. But, for some, having a pet in their lives means even more; it can be a transformative experience. We partnered with PEDIGREE® to tell five stories that highlight the incredible difference a pet can make in a person's life.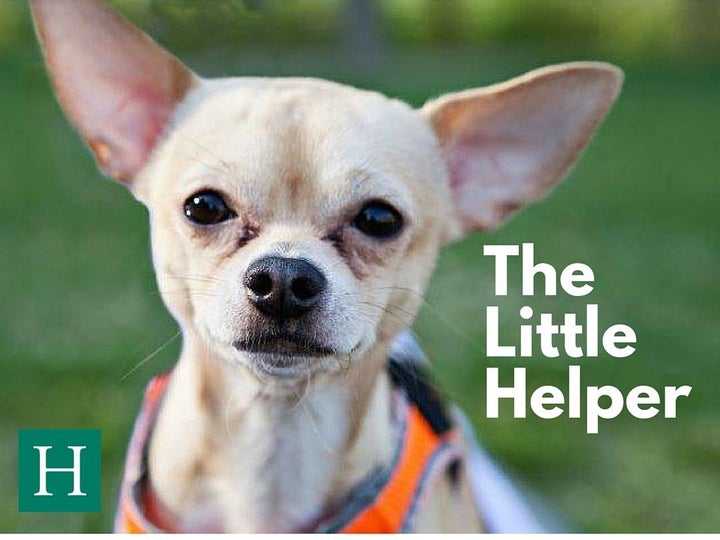 Chaton Fife has a neurological disorder with a big name: Chronic Inflammatory Demyelinating Polyneuropathy. But, remarkably, it's a tiny dog named Dobby that helps her cope with its symptoms.
Chaton's CIDP causes her to faint. Her husband, Rodney, says their 2-year-old Chihuahua can recognize the signs when his wife is about to lose consciousness before any human does. "Just as she's about have a spell, he'll bark and run to let me know that there's trouble," Rodney said. "And then as soon as help comes, he settles in and comforts us."
Dobby was only 2 weeks old, and tiny enough to fit inside Rodney's hand, when they first got him, but his influence in Chaton and Rodney's lives has been tremendous. "He's such a small dog but he has a huge personality; and he does a good job of making sure she's safe," Rodney said. "No one knows how he does it, but he does."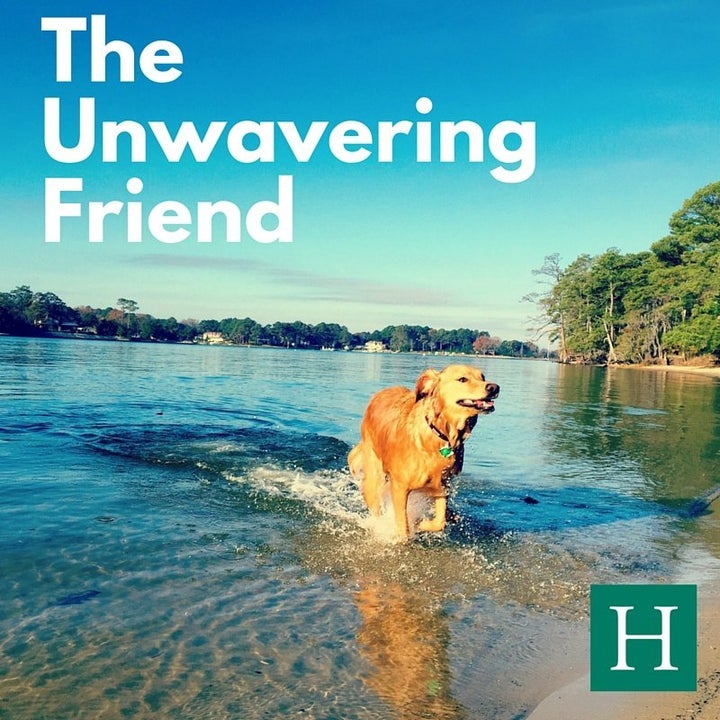 Valeria Palmertree moved to the United States from Argentina when she was 8 years old, and her introduction to American culture came from watching "Full House." Because the fictional Tanner family had a Golden Retriever, Palmertree wanted a Golden Retriever, too -- which, to her, was the perfect American family dog. "I just begged and begged," she laughed.
It would take a little more than two decades, but Palmertree eventually got her beautiful Golden Retriever. She named her Summer.
She credits Summer with helping her cope with the unexpected loss of her mother, as well as her husband's overseas Navy deployment. "[Summer's] love and attention is so genuine. It's unconditional," Palmertree said. "She licks the tears off my face when I cry; and I can't help but laugh when that happens, no matter how sad I am."
"I don't have kids yet," Palmertree explained. "But I've discovered a deep maternal instinct in caring for her."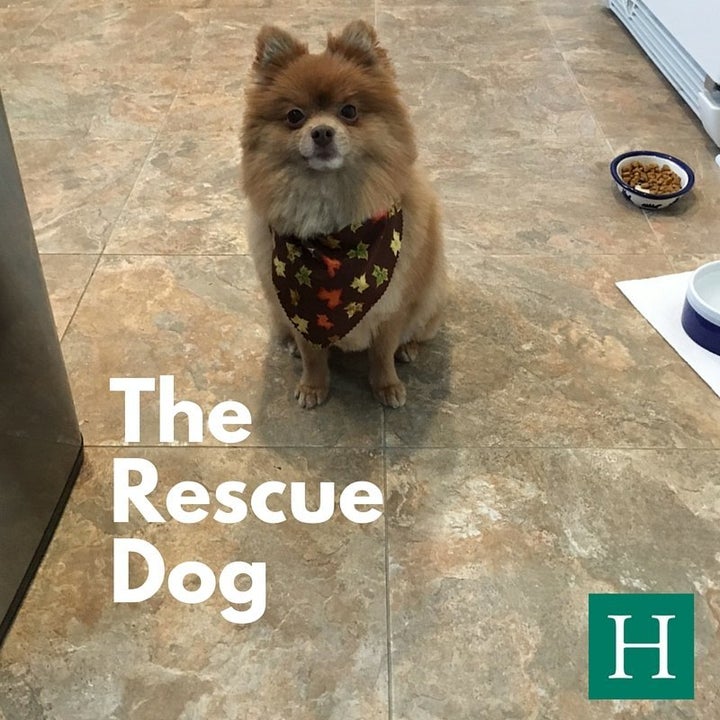 After the events of 9/11, life changed for Jennifer DeCosta. She started to have panic attacks regularly that she said "felt like someone had their hands squeezed" around her neck. Things that most New York–area locals like her take for granted, like driving through the Lincoln Tunnel, could trigger the attacks. And more than a decade later, the post-traumatic stress persisted. It affected her work and her personal life. And then came her dog, Fizzgig.
"He just distracts me. He comforts me. I feel like I can do anything," DeCosta said. "He was a rescue dog, but I always say he's the one who rescued me."
DeCosta recently had her loyal companion trained as a therapy dog. She hopes Fizzgig will soon help veterans who are suffering from Post-Traumatic Stress Disorder: "If he can help me, then I think he can help other people, too."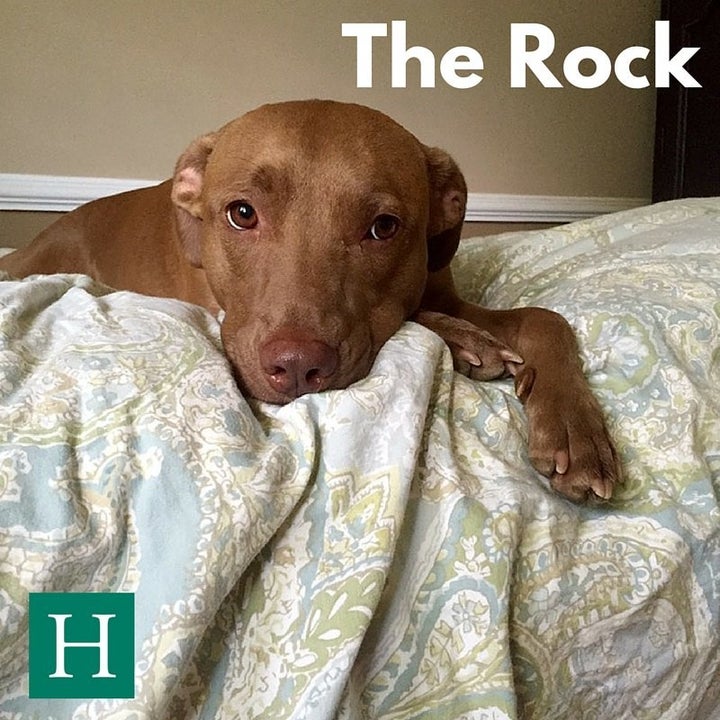 Shortly after Liana Moran graduated from college, her father was in a fatal car accident. Everything and everyone was suddenly different. "It was such a shocking death. It really felt like our lives were flipped upside down," Moran said of her and her family.
Moran remembers the strange, horrible week after his death. She helped plan his funeral, clean out his house, and visit with sympathetic family and friends. At night, she was grateful to be able to come home to her dependable dog, Abby.
"When something bad happens to you like that, you're trying to find a new normal -- just something to hold onto -- and you treasure the things that were in your life before."
"Sweet Abby was my rock," Moran continued. "She greeted me at the door the same way, snuggled in bed the same way, got excited about food and her frisbee the same way," she said. "It was nice to have this bit of normalcy in my life that didn't change. I know it sounds crazy, but this ordinary pet made such a difference."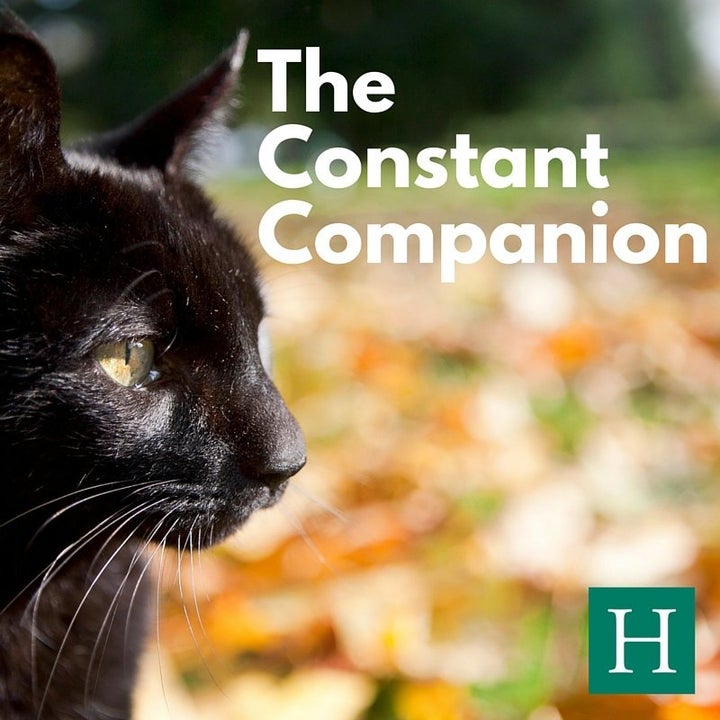 When Jme (pronounced "Jamie") Thomas was in college, she visited a friend in Spain and contracted a mysterious virus. The virus left Thomas feeling constantly exhausted -- and no amount of sleep could help. "I remember literally not being able to get myself up off the floor. I was so tired all of the time," she said.
Unable to take care of herself, Thomas was forced leave school and move back home with her parents. Eventually, she was diagnosed with Chronic Fatigue Syndrome.
One day, a friend's cat had kittens; Thomas fell hard for the runt of the litter and brought him home. "I was so depressed and tired, but I could cuddle and lie with him," she said. "He was the reason I got up in the morning."
After several years, Thomas' CFS has improved (although she notes that she still has less stamina than is typical for someone her age). After Thomas moved to Seattle and met her husband there, the two of them went on to start the Motley Zoo Animal Rescue. Through the Motley Zoo, Thomas has saved more than 1,800 pets. She is -- it seems -- returning the favor.
Stories like Jme Thomas' prove the incredible difference a pet can make. Just as pets make the world brighter for us, we have the power to make the world better for pets. At PEDIGREE®, everything we do is for the love of dogs, from the dog food we make to the dog adoption drive we support. Positive relationships between pet and owner fuel our mission. Below, you'll find another special story of a pet lifting the spirits of its human. Press play to meet Daniel Lasko and his life-changing service dog, Wally.
Related
Before You Go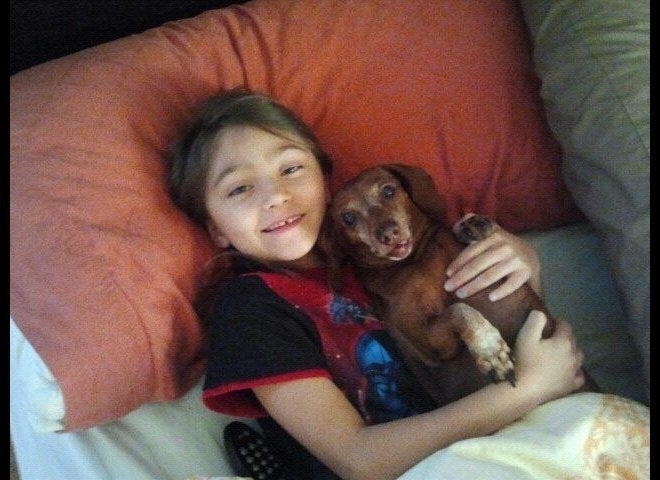 Lessons Kids Learn From Pets