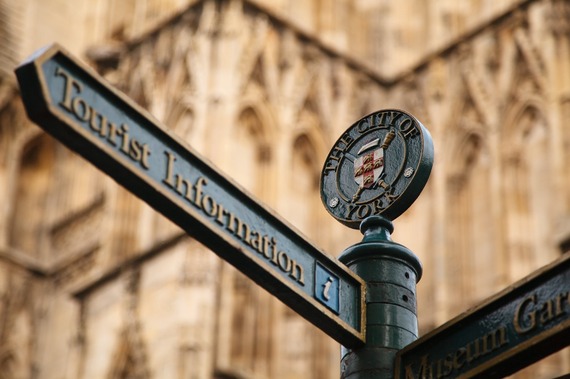 Living in the US, I get to meet lots of Americans who all proudly tell me that they have all visited England and that they loved it.
When I ask them where they visited most of them, say I went to London, and when I try and dig a little further, to see where else they visited, I quickly find that London was both the start and end of their England experience.
This would be like a Brit coming to the US and only visiting New York and then thinking they had the complete American experience.
Now while the UK could easily fit into 11 US states without touching sides, it does have a huge diversity from North to South and from East to West. I am from Leeds which is 200 miles due north of London residing in the county of Yorkshire, and compared with London we are culturally almost as different as New York and Texas, almost.
To get the full experience of England here are five destinations that I recommend anyone coming to England to try and visit.
As a Yorkshireman, you might think I am a little bit biased when I say this, but York is my most favorite city to visit in the whole of the British Isles. I love the history of the place. It's a Medieval wall city that was founded by the Romans nearly 2000 years ago; it was the Viking Capital of Northern England and houses many, many museums including the British Railway Museum. The place itself is like a walking museum as much of the city can be toured on foot.
If you can only visit one city outside of London, then let York be it.
There are few places in England that can match the natural beauty of the Lake District. It's a great place to go walking or hiking, and the scenery makes for wonderful photographs.
From cruising on Lake Windemere to visiting the houses of Beatrix Potter or William Wordsworth, there are few places that are as peaceful, or as beautiful.
There is nowhere quite like Bath, with its honey-stone Georgian crescents and terraces, it's one of the most picturesque cities in England, as well as a World Heritage site. You can visit the Roman Baths, the Jane Austin Center and many other museums, and just like York much of it is easy to enjoy on foot, given its compact nature.
There are many Castles worth visiting in England, but for me, Warwick Castle is the best and is well worth the detour. There are many tours that be taken including the dungeon tour, but if you get the chance to visit when they are holding one of their lives events, then I highly recommend it. And with Warwick only being 10 miles from Stratford-upon-Avon yo can also easily pay a visit to the birthplace of William Shakespeare.
England was the birthplace of the industrial revolution, and the Potteries a collection of six towns in Staffordshire was the center of ceramic pottery production, which includes many famous names such as Woodward, Spode, Doulton, etc.

Gladstone Museum is the last fully working Pottery Factory in the region and is an excellent reminder of the past glories, and a glimpse into what it was like during the industrial revolution.
The best way to visit many of these places is by train as most of them can be explored on foot from the center, you can easily book tickets on-line at TripJay For the Lake District that too can be reached by train, but given the scale of the area you might need to hire a car to appreciated the best of it.