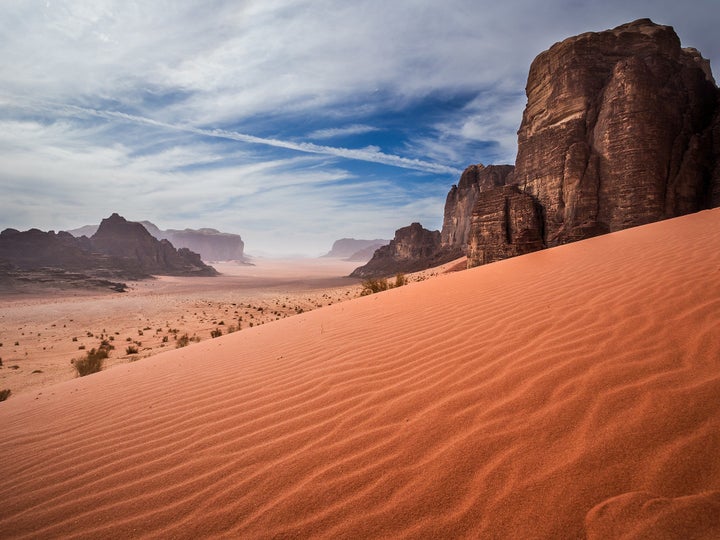 We can't help but fantasize about traveling to far and distant worlds. Luckily, our planet is full of surreal and otherworldly places that are just a plane ride away, from lunar valleys to underwater caves.
This UNESCO World Heritage site in southern Jordan has a varied landscape of cliffs, caverns, narrow gorges, natural arches, and Mars-like red sand.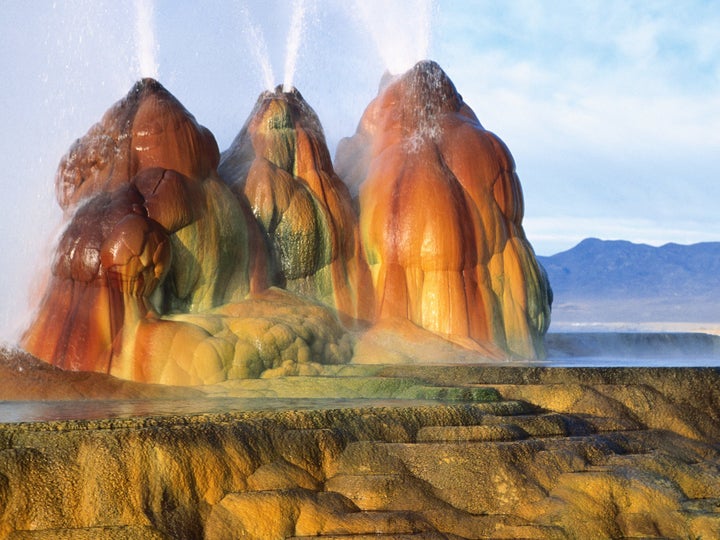 2. Fly Geyser, Black Rock Desert, Nevada
Fly Geyser was accidentally created when scalding water began erupting through a man-made well in 1964. Dissolved minerals developed the mount and terraces that now surround the geyser, which continues to grow and release water up to five feet in the air. And as for those alien-like colors? You can thank algae for that.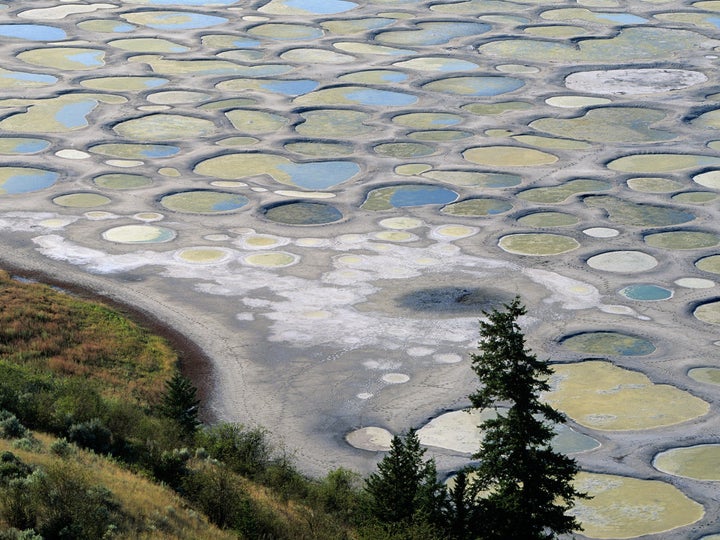 3. The Spotted Lake (Kliluk), Osoyoos, Canada
This strange lake in British Colombia's desert contains large amounts of minerals (including calcium and sodium sulfates). During the summer, when the water evaporates, the minerals are revealed in more than 300 separate pools, or "spots" — hence the lake's name.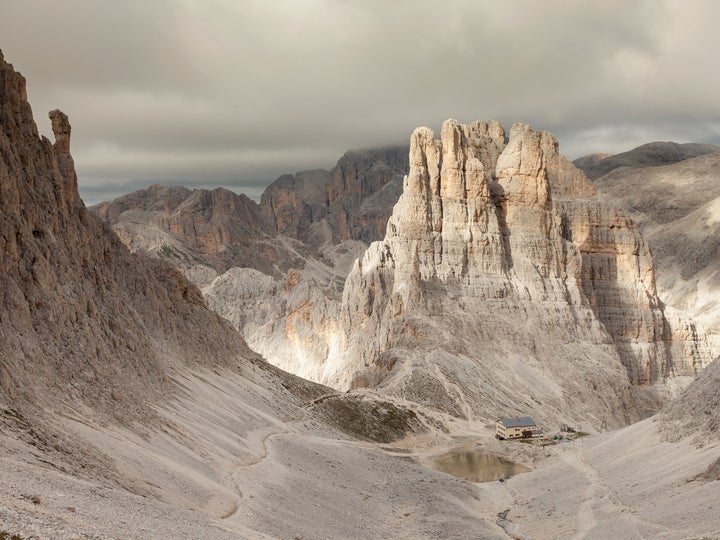 4. Torri del Vajolet (Vajolet Towers), Dolomites, Italy
Aside from being extremely photogenic, these vertical peaks found in the Rosengarten group in the Dolomites are a frequent inclusion on rock climbers' bucket lists.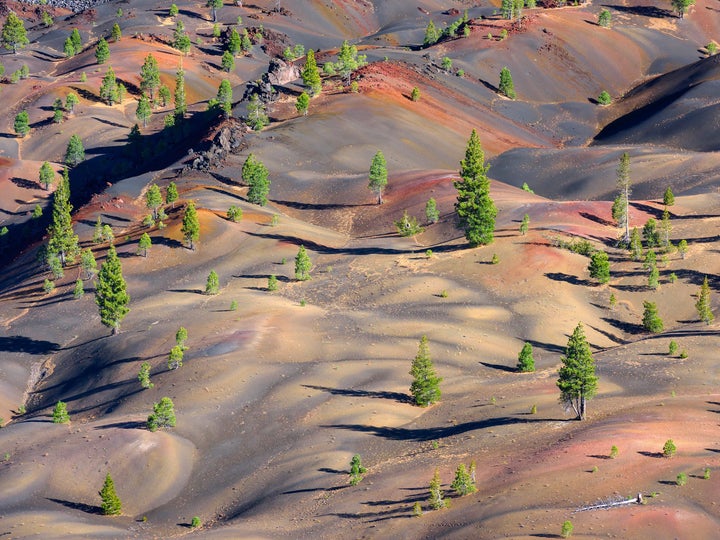 5. Painted Dunes of Lassen Volcanic National Park, California
The red and orange Painted Dunes, formed out of oxidized layers of volcanic ash, lie in the shadow of Cinder Cone volcano. The volcano (and subsequent dunes) were formed during eruptions that occurred in the 1650s.
More from Condé Nast Traveler: