Good PR practice doesn't come naturally to everyone and if you are noticing your competitors in the media, chances are they aware of what good PR practice entails.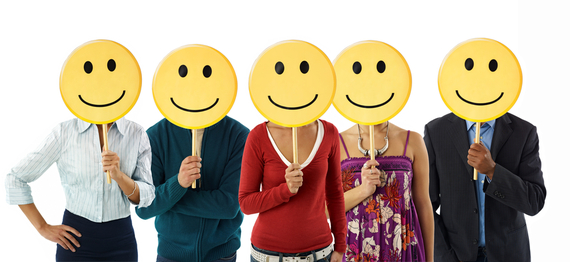 Pitching newsworthy and relevant stories to journalists is a great way to gain media coverage, and if done correctly, is a sure fire way for you to get noticed.
Here are some personality traits you may already recognise and may help give you some insight into what's effective.
It's frustrating to see your competitors in the media but the old adage applies, "You've got to be in it to win it". If you're not proactively pitching your stories to the media, you are missing opportunities to reach your target audience and position yourself as the expert in your industry. So don't be timid and wait for attention to come your way, put a PR strategy in place to ensure you get into the spotlight as much as possible.
There's a common misconception that to get maximum exposure you need to saturate the media and send your release to as many journalists as possible, even if they're not relevant!
In actual fact, this tactic should be avoided. Journalists often receive hundreds of pitches a day, and many of them go straight in the trash due to the content not being relevant to what they write about. If you fear missing out on getting decent media coverage, the best way to strategise is to create a targeted media list and only pick the journalists who write material relevant to your area and audience.
When talking to the media some business people tend to focus too much on selling their clients or products, rather than pitching newsworthy stories. Journalists are not interested in marketing your products and a bad relationship will start if you push this in your pitch.
Instead, they want engaging stories that will interest their readers. Rather than pushing your products, consider offering your expert opinion about a trend in your industry or share your advice on a problem area your customers commonly come across.
One of the biggest no-nos when dealing with journalists is getting their name wrong. It is one of the fastest ways to have your email deleted. One of the most important aspects of pitching to journalists is building relationships. So pay attention to detail and get the name right!
The all-star is the perfect pitcher. These people know the importance of strategy, and have spent time developing their key messages and what they would like to achieve professionally. PR all-stars naturally build on relationships and know there are many different components to effective public relations. Realising your target audience, putting yourself in other people's shoes and building relationships with your audience is the all-star personality that will help you be successful and gain the right type of media coverage.
If you recognise any of these personality traits in yourself that you don't like, don't despair! You just need to strategise and do some research when preparing ways to gain media coverage. Consider angles and package them in a way that's interesting to the journalist your pitching to, and remember the all-star personality traits.
About the author
Catriona Pollard is the author of From Unknown To Expert, a step by step framework designed to help entrepreneurs develop effective PR and social media strategies to become recognised as influencers in their field. www.unknowntoexpert.com
Catriona is also the director of CP Communications, which merges traditional PR tactics with cutting-edge social media strategies that engage consumers as well as business. www.cpcommunications.com.au
REAL LIFE. REAL NEWS. REAL VOICES.
Help us tell more of the stories that matter from voices that too often remain unheard.