Following the popularity of my Huffington Post blog with focused on tips and advice for relationships and divorce procedures, I thought it was time for a new idea. Over the last few years as Divorce Hotel has been extremely successful, putting me in touch with famous people, some who wanted to interview me and others who I met as Divorce Hotel expanded across continents. I realized that so many of these well-known people had been through their own, sometimes public, relationships and divorces and had wealth of knowledge to share. So I decided to start interviewing them, and my new column 5 questions for… was born.
The whole purpose of "5 questions for..." is to inspire in low-key and sometimes a funny way in short stories. So who would be my first victim to interview? I knew instantly, I contacted American actor and comedian Jay Thomas. Jay hosts a fun and engaging national talk show on SiriusXM called the Jay Thomas Show, where I have been a guest multiple times. I knew that he was funny and had plenty to say on the topic of relationships and divorce. Here is what he had to say.
"Nobody wants to see the real you"
Jim Halfens: You are a very well known actor and are a three time nominee and two time Emmy Award winner for playing Jerry Gold on the 1980s hit TV show Murphy Brown. With such an impressive list of roles, did your acting talent benefit you in your private life?"
Jay Thomas: Let's be straight. We play characters in movies and TV shows. Yes of course sometimes writers have taken true events from my relationships and put them in shows. But hey, let's be real my friend. I never acted as myself! Seriously no one wants to see the real you! From my point of view I don't want to see the real them either.
"I was divorced twice at a very young age"
JH: In my blog about divorces, I try to include inspiration for my readers who are going through divorce or hard times their own relationships. What has been your own experience with divorce?
JT: I was married a couple of times young and had a few long-term relationships. After the break up I never heard from the women again and I never sought them out. Over is over unless there are children and that luckily I never had to deal with.
JH: If I had a marriage that dissolved I would do my best to protect the children and make nice with the mom. It seems like you have been generous with your ex and the kids. But what do you think about staying in touch with exes in general?
JT: In case of if no kids I do not believe in staying friends with an ex. Believe me I've tried, but Jim, seriously what's the use… friendly ex's bore me. I went out with a couple of exes but one of us still carried a torch for the other... I
"Never tell the truth in couple's therapy"
JH: I'm sure you've been in couple's therapy at least once in your life. What do you think about it?
JT: In couple's therapy, for me it was best to listen to the critique of my behavior and not say much since it was usually my fault.
"Why Hillary Clinton never left Bill is a mystery"
JH: I only have 5 questions so I would like to end this interview with asking you, if you could choose any couple in the world, who do you think should get a divorce immediately and why?
JT: I can answer this question pretty fast and I am a supporter of both of them but why Hillary Clinton never left Bill is a mystery. Many people say she stayed for her aspirations but they would have had the same relationship (none!) after divorce. And she would have come off as a lot stronger to me.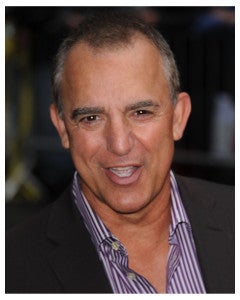 Calling all HuffPost superfans!
Sign up for membership to become a founding member and help shape HuffPost's next chapter
This post was published on the now-closed HuffPost Contributor platform. Contributors control their own work and posted freely to our site. If you need to flag this entry as abusive,
send us an email
.