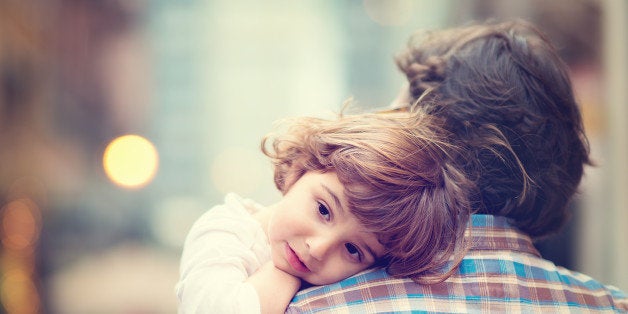 The kids come first. Every person going through a divorce says this, but when things get tough and emotions are at an all time high, how do you make sure the kids continue to be a priority rather than arguments with the ex becoming more important?
The first step is to manage your own emotions when it comes to dealing with lawyers, your ex, a GAL, or anyone else that is involved in your divorce and co-parenting. What does that mean? It means when you get angry, and you will, you have a way to manage that anger so that it doesn't create issues between you and your co-parent. Then, when you have a good emotion management system and support team, ask yourself these questions:
Will this matter in 10 days? 10 months? 10 years? Maybe your ex is telling you that he wants to reschedule his parenting time for the 10th time. Or maybe your ex is insisting on being the 1st parent on all school information forms. You know the questions you get. Ask yourself the questions above and, if the answer is no, it's probably not worth anymore time on it. If it will matter, then it's time to ask a few more questions.
What are all the options (even the ones I wouldn't like)? You have a way of handling the parenting issues and your ex has a way of handling parenting issues. Chances are good they are two different ways. Give the benefit of the doubt and assume that both of you have your child's interests at heart, but you each have different ways of achieving a goal, so how do you decide which way is best? Keep asking the questions below.
If we put these options in place, what are the long-term effects? Play your scenario out and play your ex's scenario out. What happens down the road if you put your solution in place and what happens down the road if you put your ex's solution in place. If the outcome is good for both scenarios, this gives you the opportunity to be the bigger co-parent and put your ex's plan in place.
Am I fighting for "my way" because I can't stand the thought of my ex getting a "win"? Many times, co-parents get caught up in needing to feel like their solutions need to be the ones used because this may make them look like the "better" parent. Being in court can bring this out in co-parents because it is literally all about pointing out who is better and who is worse. Let's be honest here, though, if you have 100 answers to parenting issues and your ex has 75, does that really make you the better parent? Probably not. There is no winning and losing in co-parenting and whenever you start to feel like there is, it takes focus off of the kids and puts it on a battle with your ex. Then it's time for the last question.
In 20 years, what will my child remember about this situation? I don't need to tell you that your child is going through just as much as you are in the divorce process, potentially more, but their brains are still developing whereas yours is fully developed. When they look back on this time in their life with life experience on their side, what will they remember? If you're worried that they'll remember arguing, tension, and feeling like they're in the middle, know that you have the power to stop it (even if your ex is difficult). If you know that they'll remember that they were able to develop their own relationship with each of their parents, allowed to love them both openly, and that they have contact with both of their parents, then kudos! You're doing a great job and should continue on that path.
Co-Parenting is possibly the hardest thing you'll have to go through, harder than the divorce itself. It's easy to go off course for a bit and get caught up in the battles with the ex. These are my favorite ways to get back on track, but comment below and tell us your favorite ways.