For many small businesses, summer is slower than the rest of the year. Rather than getting caught up in another game of Words with Friends, use these fleeting long days to take a look at your business operations. Likely you could make a few changes for the better.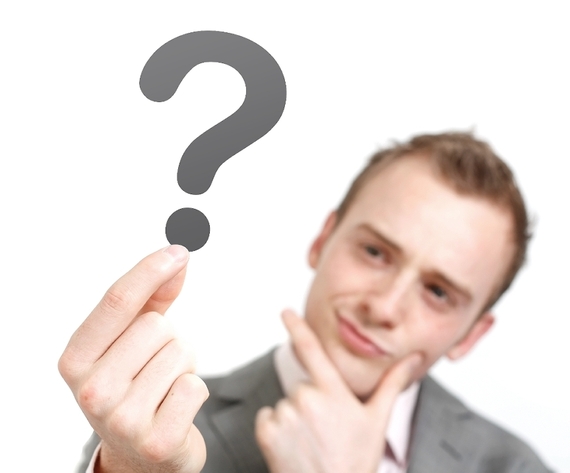 1. Is Your Credit Card Machine EMV Compliant?
EMV Chip technology (as found in EuroPay, MasterCard and Visa) is becoming industry standard Oct. 1, 2015. All retailers in the U.S. are required to be equipped to handle EMV credit card transactions. If you don't swap your swipe-and-sign card reader out for an EMV card reader by October, your business will be financially liable for any fraudulent charges after this date.
Example: Try First Data's Clover Mini payment terminal. It provides business owners with an "all-in-one" solution to streamline operations, expand business and customer intelligence, and improve the customer experience - all while facilitating EMV payments in a safe, secure environment.
2. Are You Being Smart in Your Organization Efforts?
A smart organization system is a cloud-based service where your business documents are securely stored and are always available to you wherever you may be. A smart organization system keeps things organized and allows you to instantly share information with others and keep version control.
Example: Try Dropbox. It's a free service that keeps your files safe, synced and easy to share. Bring your photos, docs, and videos anywhere and never lose a file again.
3. Are You Spending Too Much Time on Accounting?
Accounting software is an invaluable resource that allows for detailed tracking of financial transactions and offers comprehensive capabilities for reporting and analysis. You can use sophisticated software for many functions including accounts payable, accounts receivable, payroll, and inventory.
Example: Try QuickBooks Online. What I like about Quickbooks online is that I can access any financial statement whenever and wherever I want. It syncs with PayPal, my bank statement, and all my business credit cards, giving me a total view on my business financial picture.
4. Could a Contact Management Solution Make You More Efficient?
Contact management solutions help small businesses deal with the task of managing your contacts, organizations, partners, vendors, and suppliers. An effective solution provides contact information, background, contact history, and other important information necessary to maintaining effective business relationships.
Example: Google Contacts. If you use Gmail, this is a good CMS system. Google Contacts is an online address book that integrates with Google Calendar, Drive, and other Google products.
5. Does Your Email Marketing Software Provide all of Today's Tech Features?
Email marketing software allows businesses to design and automate effective emails that deliver news and products to customers. Software can track the results of your campaign and offer you data on how to grow your audience.
Example: Infusionsoft makes email and marketing automation a reality for small businesses. They help use every customer touch point as an opportunity to build meaningful relationships and drive transactions. InfusionSoft's email marketing software works best for information marketers, professional services firms, niche retailers and e-commerce businesses.
By assessing your business processes and tools, you can find ways to become more efficient rolling into fall.
Melinda F. Emerson, SmallBizLady is America's #1 small business expert. She is an author, speaker and small business coach whose areas of expertise include small business start-up, business development and social media marketing. She writes a weekly column for the New York Times, publishes a resource blog, www.succeedasyourownboss.com, which is syndicated through The Huffington Post. She also hosts a weekly talk show on Twitter called #SmallBizChat for small business owners. As a brand, she reaches 1.5 million entrepreneurs a week on the Internet. As CEO of Quintessence Multimedia, Melinda develops audio, video and written content to fulfill her mission to end small business failure. Forbes Magazine named Melinda Emerson one of the #1 Woman for Entrepreneurs to follow on Twitter. Melinda has been featured on MSNBC, Fox News, NBC Nightly News and in Fortune, The Washington Post, USA Today, Wall Street Journal and Black Enterprise. She is the bestselling author of "Become Your Own Boss in 12 months; A Month-by-Month Guide to a Business That Works," and the ebook How to Become a Social Media Ninja; 101 Ways to Dominate Your Competition Online.
Calling all HuffPost superfans!
Sign up for membership to become a founding member and help shape HuffPost's next chapter