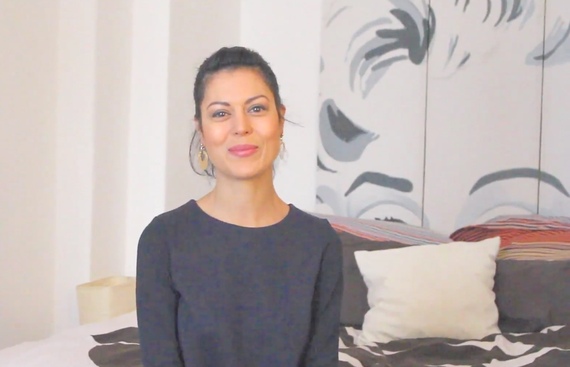 As an entrepreneur you often start out doing everything yourself. Social Media, copywriting, building websites and landing pages, sales funnels, learning new technology, creating content... and so much more.
It can be very overwhelming and hard to know which actions will push you and your business forward.
I know it was a challenge for me to finally understand that often I am keeping busy instead of working productively towards my goals.
The following 5 questions will help you:
- stay centered and not let others take over your schedule
- create real progress in your business
- keep a high energy
- invite miracles into your day
- manage your mind to stay focused on success
Watch this video to find out about the tips:
Here is the wrap up:
5 questions that will make your days better and better
1) How can I serve today?
This question hands over your day to serve a bigger purpose. Take a moment and listen to the ideas and visions.
2) What are the 3 todo's that I need to take care of today to facilitate progress?
This helps you to focus on what is really needed to move ahead in your business and life, instead of keeping busy.
3) How can I take care of myself today?
In order to have the motivation, drive and energy to build a life and business you truly love, you need to recharge your batteries every day. Burning yourself out will keep you stuck.
4 ) How can I make today the best day?
Every day has a different potential, yet you can always find beauty, fun and happiness in your day.
5) What affirmation can support me today?
Ask yourself whether you have worries, doubts or fears that might stop you from achieving your goals for this day. Turn your worries around, come up with an affirmation that will support your growth and put yourself in a positive mindset.
For my free course Activate Your Business Alchemy that will help you unblock and strategize forward movement, click here
Calling all HuffPost superfans!
Sign up for membership to become a founding member and help shape HuffPost's next chapter