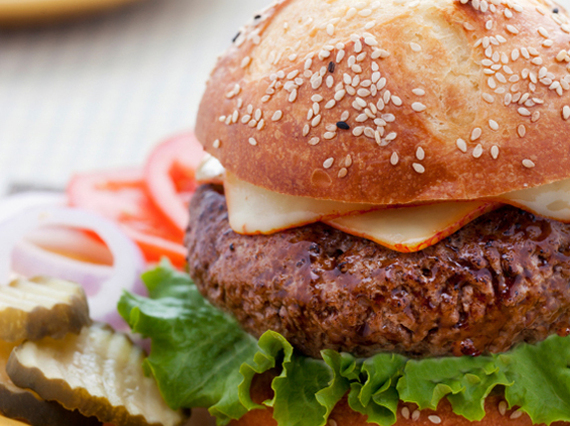 You don't need to drop $15 to enjoy a delicious steakhouse-style burger. Make them in your own backyard with these 5 easy-to-follow tips:
1. Use readily available 85% lean ground beef. There's no need to grind your own meat or use a custom blend.
2. Mix your beef with a panade. This is a mixture of mashed bread and milk that keeps the meat tender and juicy even when cooked to medium-well.
3. Flavor your beef. I like to add garlic, salt, pepper, ketchup, Worcestershire sauce and scallions.
4. Shape the meat into thick patties. This will ensure that the burgers get nicely charred on the outside without over-cooking on the inside. To prevent the burgers from forming a domed shape on the grill, create a slight depression in the center of each patty.
5. Finally, don't fiddle with your burgers while they cook. Grill your burgers for a few minutes on the first side until they are nicely browned, then flip once and cook until desired doneness is reached. Resist the urge to open the grill or flip the burgers too often, as this will prevent them from searing and developing nice grill marks.
There you have it: the secret to making tender, juicy and flavorful steakhouse burgers at home. GET THE RECIPE and enjoy!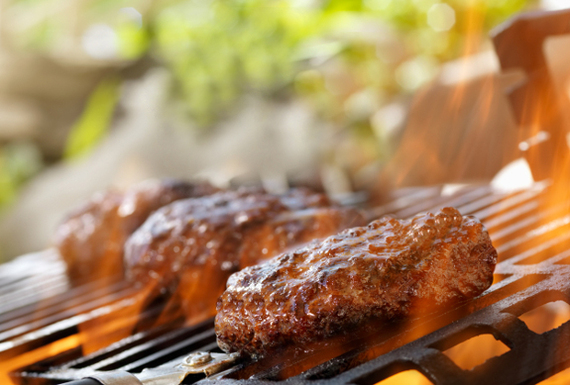 Intern Alyssa Rhodes contributed to this article.