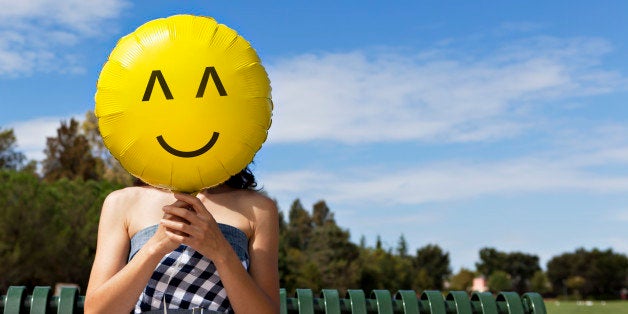 Elbi and The Huffington Post are partnering up, with you, to help change the world as part of your daily routine. Little actions. Big difference.
World Smile Day was started by Harvey Ball, the creator of the smiley face logo, in 1963. He believed that everyone should devote one day a year to smiles and acts of compassion throughout the world. Sounds pretty good to us. Now his logo is in every text message with a whole world of emoji around it, it's time to give him a hat tip and celebrate the smile.
Here are 5 quick and simple ways you can celebrate World Smile Day and feel fantastic.
This smiley lass is Alexa. She's a cleft surgery patient of international children's charity, Smile Train. You may have heard of them, they give free cleft surgery, and related treatment, to a child in the developing world every 5 minutes. Back to Alexa. She was crowned 'the queen who smiled the most' at the Tlaxcala, Mexico Carnival parade. Celebrate with her and send her your selfie via the Elbi app. We're calling it the #WSDSelfieParty, and you're invited.
Smile Train's goal on World Smile Day is to raise enough money to give 60 children not only new smiles, but second chances at life. Millions of children in developing countries with unrepaired clefts live in shame and have difficulty eating, breathing and speaking. Cleft repair surgery is simple, and the transformation is immediate.
2. Draw a happy sea turtle to give Oceana a smile
Alexa isn't the only happy one in the Elbi app today. There are many happy sea turtles. The Oceana team did some amazing campaigning, including a cheeky lawsuit that resulted in them protecting the endangered loggerhead turtle. That's something to smile about. Open up Elbi and draw a happy sea turtle to send the Oceana crew a digital high five.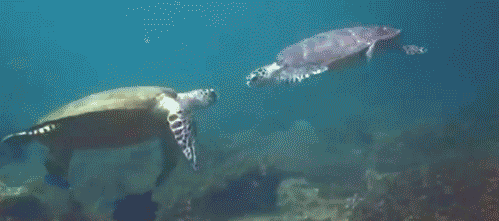 If you're feeling a little alternative or Grinchy, then be like #SeriousBaby and go on smile strike to raise awareness. Don't let a grumpy mood stop you celebrating. There's no excuse! Baby + Meme = Smiles.
4. Meet Smile Train in NYC
Today, Smile Train is hosting a World Smile Day event in the north plaza of the Flatiron Building, NYC. This interactive installation includes a photo board of cleft patients' smiles. And a new one will be revealed every 5 minutes, the rate Smile Train provides a new free repair surgery. There'll be plenty of opportunities to share smiles and engage with special guests including 5-year-old Zachary, a patient who received his free cleft surgery at a local Smile Train partner hospital in Ethiopia. And, if you're not in NYC check out the live stream.
5. Get a smiley playlist going
There's nothing quite like a bit of music to boost your mood and raise a smile. Rather than hop straight to Pharrell, here's one from Ol' Blue Eyes to kick things off:
Calling all HuffPost superfans!
Sign up for membership to become a founding member and help shape HuffPost's next chapter