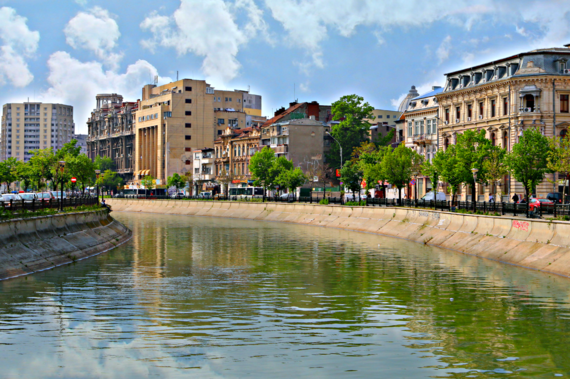 Eiffel Tower and Mona Lisa aside, Bucharest has a lot like Paris to offer. Bucharest is the go-to for diplomatic convenes, and the sophisticated host to the George Enescu Festival and International Competition (classical music festival). Just as refined as you'll find some, others are equally retro -- Bucharest boasts a young, edgy nightlife. In Bucharest, the "Little Paris", proper luxuries are reflected in cost. However, common amenities are unbelievably affordable.
Alas, give yourself four to five days to see Romania's neoclassical treasure.
1. Bucharest and Classical Art: The Tourist Attractions You'll Think are Over-Rated Until You See It in Person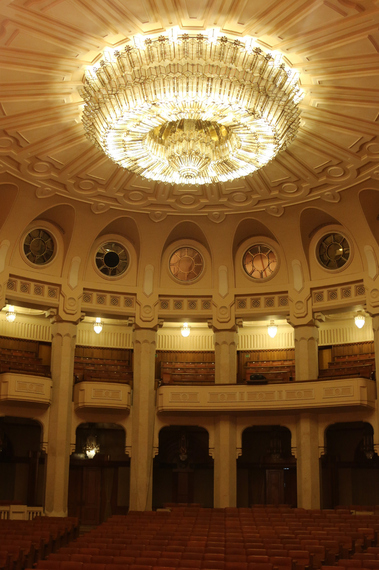 According to the World Records, the Palace of Parliament is the world's largest civilian building with an administrative , the most expensive administrative building, and the heaviest. A popular destination for royal weddings, fashion shows, and political conventions, the "Palace of the People" ensemble was by Romanians, in Romania, with Romanian materials... yes, they even brought in silk worms from China to make the curtains themselves.
Pictured, the Palace of Parliament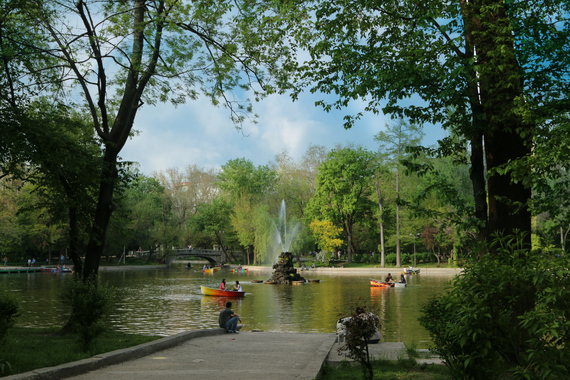 Tell me you don't want to go for a stroll at this beaut? Vibrant flowers, little old men playing chess, families paddling on the water, and the cutest of dogs taking their masters for a stroll.
Check out the Cismigiu Gardens (pictured), Carol Park, the Botanical Gardens, Tineretului Park, Titan/Alexandru Ion Cuza Park, and Herăstrău Park.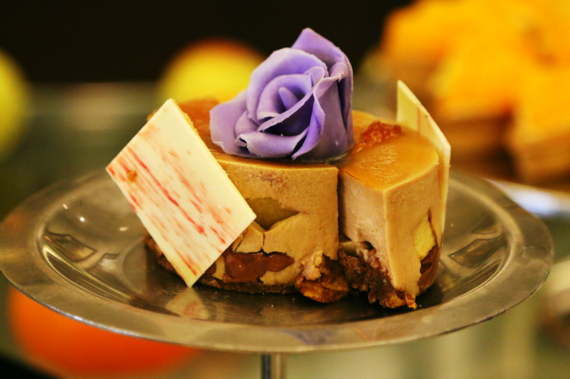 Indulge at one the many cafes or bars along the Old Town/Lipscani. A concentrated strip for booze, babes, and bread, you'll get caught up in the fun, and need a jog at one of the #2 Perfect Parks.
Pictured: Roberto's at the Athenee Palace Hilton
Between World War I and World War II, Bucharest attained the nickname "Little Paris" for its industrial centers and elegant architecture. The New Old City was refurbished in 2013, Today, it continues to boom culturally, and economically.
Pictured: Old Court Princely Church
5. It was literally modeled after Paris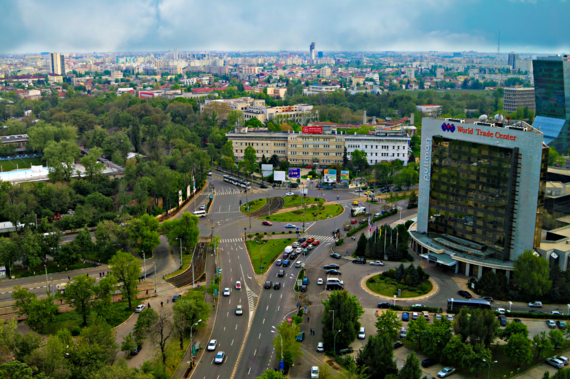 Bucharest is no Paris, they're distinctively different, but the French influence... it's obvious!
Pictured: Aerial view from the Embassy 18 Lounge (insider tip - - make a reservation, I was stuck on the non-sunset side as they were pretty booked).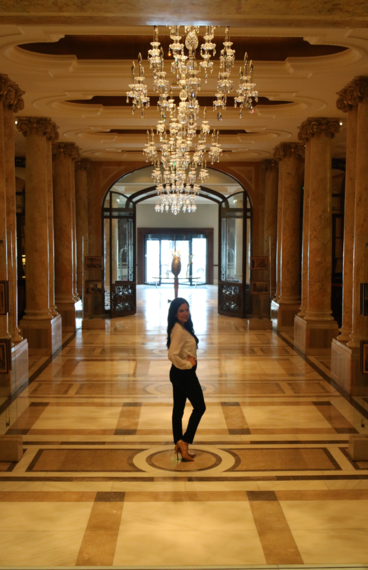 Pictured: Stephanie Be at the Athenee Palace Hilton, Bucharest
An original TRAVELBREAK post. All photos by Stephanie Be, © TRAVELBREAK
Popular in the Community