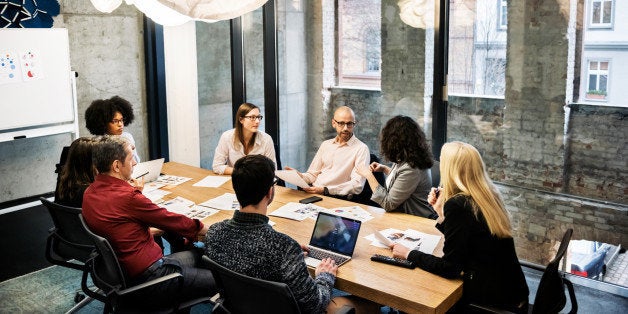 As an entrepreneur your network is the lifeblood of your business. Early on I struggled to gain traction with my business. I had an amazing product and understood the market, but there were gaps in my business. 
When I look back on the things that made a difference, it was almost exclusively due to a relationship I had with other entrepreneurs. These relationships help fill the gaps by introducing me to customers, partners, suppliers, and even information or advisors. 
In addition, by developing relationships with successful entrepreneurs it elevated my business acumen, higher level thinking, and confidence in my own abilities. Developing these key relationships that I now consider friends has been instrumental in changing my business and personal life. 
I now wholeheartedly believe that entrepreneurs should pay people to be their friends. What I mean by this is that you should financially invest in people and programs that give you access to the next level of entrepreneurs that you wish to be like.
Here are five reasons you should pay successful entrepreneurs to be your friends:

1. Paying for access to a group of successful people weeds out the wannabees
You can waste a lot of time trying to determine who the successful entrepreneurs are versus the wannabe folks.
When people pay to be a part of a group, whether it's a mastermind, coaching program, or physical live event, it eliminates the people who are not serious. 

2. You build stronger connections
When you pay to be a part of a group that is centered around a specific goal you are really paying for a shared experience. The mere fact that you were all a part of it for the same reason means that you take a shortcut in your relationship and automatically have something in common.
This makes you a part of a so-called "inner circle " for that specific group. When you are fighting for the same shared goal you will become an indispensable part of the other member's inner circle as well as allowing them to be part of yours. 
A great example of this for me was when I attended PodcastMovement.com and attended the VIP dinner. I was able to network with the top podcasters in the industry thanks to Jared Easley, the founder of Podcast Movement. This landed me spots on top shows, new connections, and a renewed vigor for my entrepreneurial projects.
3. Access successful people who are otherwise too busy to network with
One thing I realized early on is that successful people are busy. They are generally not interested in wasting time making frivolous connections or attending a lot of free events. These people would rather be spending their time inside their business on growing revenue and profit.
These people don't waste time on free events due to the relatively low value of the connections they make. Have you ever been to a free networking event where people are handing out cards like candy?
These same entrepreneurs will however attend events that are part of Paid groups. They view this an investment in their business and relationships. 
 4. You jump to the front of the line with influencers
Influencers in a specific Nish can catapult the success of any brand. As a result, business owners spend a lot of time according folks in their niche. One method would be to utilize social media and to promote the influencers content or product. This works to become visible, but it does not ensure an actual relationship or connection that will produce business results.
By investing in live events you can as sensually jump the line and get ahead of the hundreds or thousands of people trying to bide for the influencers time. This is especially true if you are investing in a program from an influencer. By investing in the program and physically meeting with this person you're automatically building a stronger relationship than all others. If you can then find a way to bring value to that influence her in addition to becoming a part of their program you can gain credibility and further strengthen your relationship.
5. When you pay for something you value it more
As a consumer you are used to buying many things. Many of those things you do not ever use. When you invest in programs or events you are committed And you value them more.
When you value these programs you will put in the work and make strong connections and commitments. These are the things to provide lasting change to your mindset, your relationships, and ultimately your business.
No matter what your reason, paying for access to likeminded individuals is sure to help change your mindset, open up new opportunities, and grow your business. Be smart, be selective, and be committed. If you do those three things around the right folks, you will succeed. 

What are some scenarios that you have paid for access to successful people?
REAL LIFE. REAL NEWS. REAL VOICES.
Help us tell more of the stories that matter from voices that too often remain unheard.