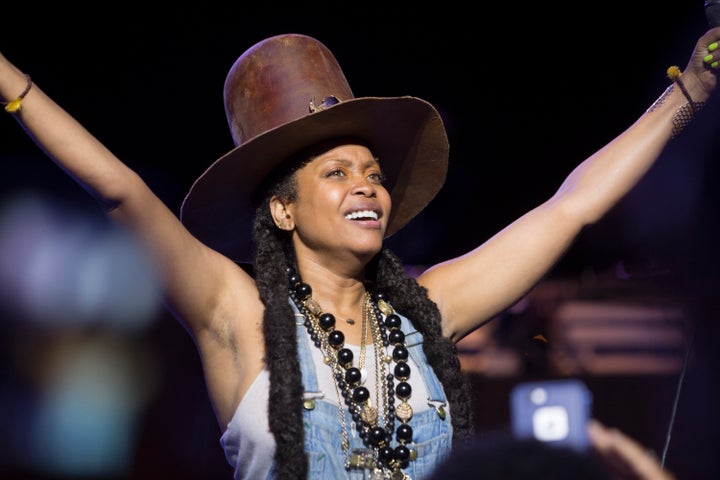 This post is part of a weekly series celebrating #ThrowbackThursday with reflections of our favorite childhood memories, past pop culture moments and more!
Erykah Badu's music is herbal tea for the soul.
Born under water with three dollars and six dimes, Ms. Badu's melodies and rhymes are as unique and irresistible as her style. Since she debuted "Baduizm" in 1997, she's pushed the envelope and created art in its purest form. The best part: Her nearly two-decade long run isn't over yet.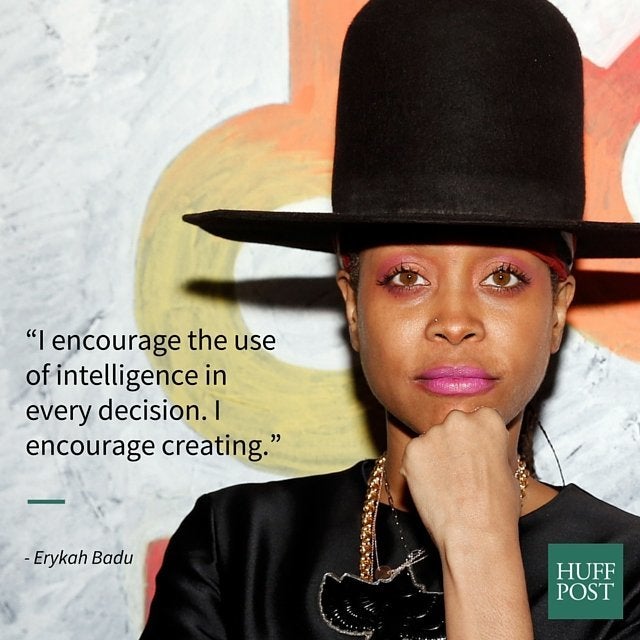 In the 18 years she's been in the game, Fat Belly Bella's has proven time and time again just how remarkable she is at her artistry -- and we're not saying that because she's sensitive about her s**t.
1. You can't get the knowledge she drops in a classroom.
Badu's third eye has always been wide open. She's 44 but the wisdom she provides would make one think she's walked this earth for centuries. But even she knows "the man that knows something knows that he knows nothing at all," as she sings on "On and On." She even provides lessons on interpersonal communication, providing meditative methods to avoid making foul remarks. There should really just be a "Baduizm 101" course at colleges worldwide.
2. Her musical influence is undeniable.
While Badu's credits the greats like Chaka Khan and Sade for much of her inspiration, she is a musical maven in her own right. From Janelle Monae to Drake, Badu has laid the groundwork for many of today's artists to build upon. Though her songs can be sampled, her style and the life she gives to the microphone can never be duplicated.
3. Her centered spirit isn't just her celeb persona. It's real.
Badu is genuine. She's never tried to sell herself short of who she is authentically in the studio and it worked. Her always thoughtful, sometimes playful and never uptight music is a reflection of the life she lives. Even when she's high, she's grounded. When she allows us to peak into her life on Vine (or even her pranks on local anchormen), we see her humor, her love for her family and, in a surprisingly intimate way, the intoxicating essence of her spirituality. "You know, you cannot look Erykah Badu directly in the eye," BET's Stephen Hill told New York Times in 2008. "She will suck you in, and you just want to follow her and make sure everything works out for her."
4. She shows how multidimensional black women are.
Erykah Badu is a feminist, unapologetically. The vision behind her disrobing protest in "Window Seat" showed the power in black women's bodies outside of sex appeal. However, she isn't afraid to let her sexual freedom shine, like in "Honey." She's also not afraid to let her anger show in the heralded "dump that lame ex" anthem "Tyrone" (originally freestyled, by the way), or expose her ego in "Booty."
5. Her lyricism transcends the experiences of all people.
Calling Badu a neo-soul artist may be a HUGE disservice to the ever-evolving free spirit. Even when she sings in riddle-like proverbs, there is a relatable message behind her music. For instance, her dilemma in "Next Lifetime" gives a voice to the "relationship that never was" that just about everyone has or the "Bag Lady" whose past burdens follow her into the present and future. Even when she gets deep and addresses racism, poverty and spirituality, her introspective lyrics have healing properties that can bring life to the weariest of people.
Badu's eclectic persona and earthy sounds secured her spot among the musical legends, even if she decides not to make music ever again. (But we're thankful that's not the case.)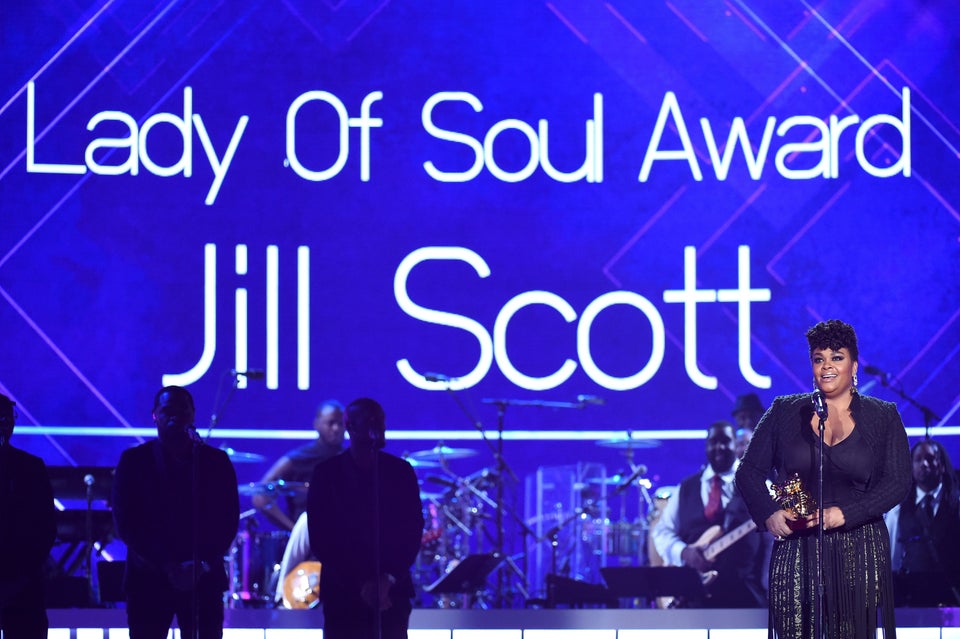 Soul Train Awards 2015 Photos
Popular in the Community