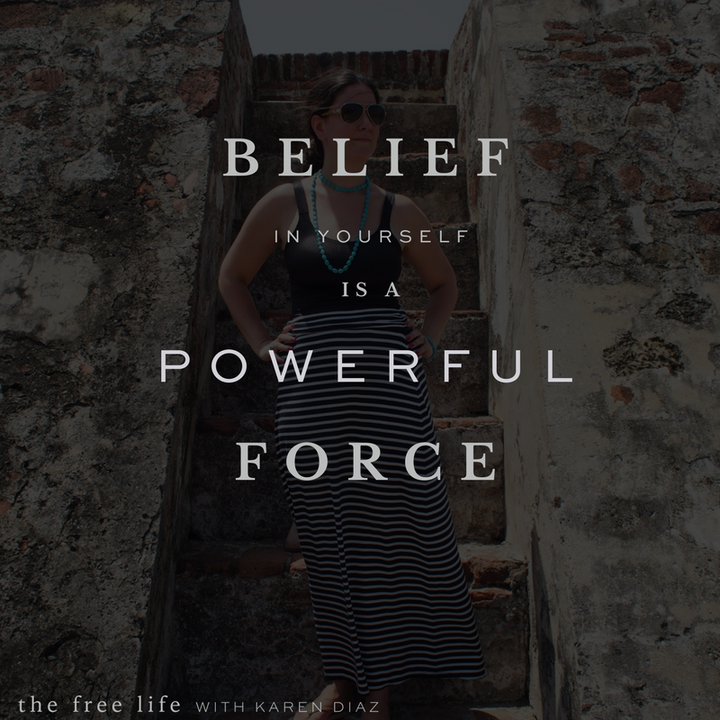 Growing up, I dreamed of having a family. The stories about the all-consuming love and joy it brings are contagious. After my daughter and son were born, I felt the rush of unconditional love wash over me like an ocean. I love being their mom. I just didn't realize the lessons they would teach me.
Since having kids I lost myself, like literally my whole self. I became someone that was relied and depended on. I was a rock for the family. Balancing my energy for my job, my kids needs, maintaining a relationship with my husband, and seeking friendships with women who understood this delicate balancing act. There was no time left to read a book or money left to go on a weekend trip. If there was a quiet moment to think, I was left wondering, who am I?
I struggled with self worth. The career I once loved felt like an obstacle to my family life and drained me. My paycheck went straight to daycare so there was less money to contribute. Home duties are not measurable or recognized, just expected. No one is there to celebrate you having the house in order and happy kids at the end of the day.
I had goals of owning my own business and travel but they were dying a slow death. Adding more to my plate felt "Selfish," the ultimate insult to call a mother. It cuts to the core of what being a mother is, which is all about giving. We give up our bodies, hearts, careers, friendships, and retire our goals for our children. As a mom our needs can feel like an inconvenience most days. When my dreams felt selfish I would find comfort and pride in being selfless. The smiles on my little ones faces were enough some days.
After a two-year struggle, I realized I did not want my kids to wake up one day and say their mom was unhappy or short tempered. I wanted to be a role model for life, health, and love. I was tired of telling myself or acting in a million ways that showed I didn't matter. Stuffing down my inner voice as it screamed my feelings and goals were important was no longer an option.
If we look up self-love or self-care, we see words like conceited or pompous. It is no wonder we feel uncomfortable saying having a family won't stop us from going after what we want. That we want to challenge ourselves and still love our family. We can feel selfish and unsupported. We fear being judged as a mother or hurting our kids. I am here to tell you I pushed those boundaries and the rewards you reap are limitless.
Here are five reasons investing in yourself does not make you a selfish mom:
Energy:

When you push guilt aside and allow yourself to be in the moment of an activity that inspires and energizes you, you take the positive flow of emotion back to your family. Them missing you for a few hours is worth it when they get a mom who is smiling, happier, and rejuvenated.

Focus:

Instead of spending your time with them feeling frustrated, short tempered, and day dreaming about a moment to yourself, you will be hyper focused on them because you know you have that time scheduled for yourself. You can put your cell phone away when you play with them. The time with them may have less quantity but it will be more quality.

Excitement:

When is the last time you had a project you were so excited about it didn't matter if you got less sleep because you craved time for it. You got so lost in the process you skipped a meal by mistake. This should be everyday not once in a awhile. That kind of excitement and passion should be a requirement for your life not a bonus. It is contagious and will help your children find activities that make them feel the same.

Confidence:

The more you grow as a person and master different skills, your confidence grows. You become more open to trying new things because you believe you can. When you overcome something you used to struggle with, it is empowering and inspires more action.

Taking Action:

We don't always know what makes us happy. The best way to learn is by taking action and trying different things. If we want our children to explore the world and different ideas, we need to show them through action. When we involve our kids in the process of learning a new skill or visiting a new place, you will bond more as a family and get them comfortable with this priceless life skill.
I made sacrifices to start my own business but it led to unexpected adventures that allowed my family to live abroad in Costa Rica last year. I am happier filling myself up. I love more. I give more. I am far from selfish. The term selfless is treated like a gift but it should not mean you lose yourself to help others. I think we have it all wrong. We should strive to be self-full. By filling yourself to the brim with all things that make you happy, you will have more energy and light to bring into the world. You will want to help more people. You will love more. You will empower your children to do the same. Over and over again in my practice over at The Free Life, I work with women who give and give all day long. They share the best advice and believe it is possible for others just not them. Seeing their lives transform when they decide they are worth it is like opening a gift on Christmas morning, magical.
Comment below and let me know about a time you did something just for you and the positive impact it had on you and your family. If you connected with this article, please share it with someone you know who could benefit. For more updates click here to join the community of women striving to live their free life.