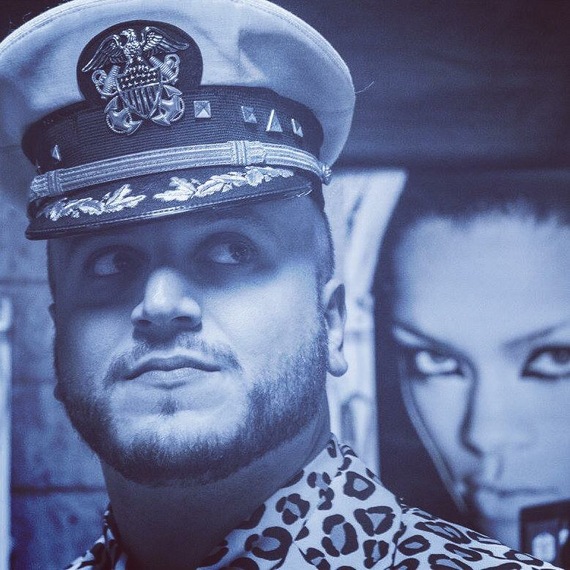 In an era where the LGBTQ community has evolved politically, the nightclub scene has been heavily criticized for not catching up. Go to any major American city, and you will hear members complain about the body shaming, ageism or potential racism that occurs.
Fortunately on the East Coast, one man has committed himself to changing the culture and he's starting in Philadelphia's landmark Gayborhood. Here are 5 reasons why 34-year old Josh Schonewolf might be the best LGBTQ event producer in years: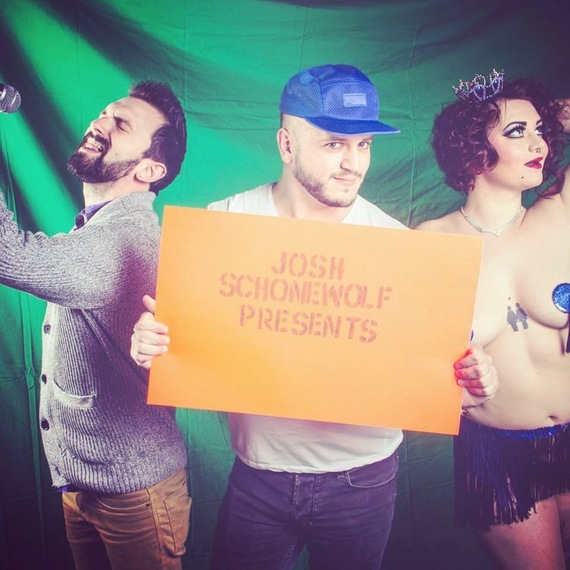 1. He's all about gender-identity inclusion. When casting an event, the only thing Josh is focused on is talent. "It's extremely important to me to showcase all varied gender expressions," Schonewolf says. "It's very important to me, to shine a spotlight on all kinds of people, who I feel fit into the parameters of the event." An example of this is his creation of Philadelphia's only singing competition "Songbird." Now in its 4th season, the live performance show currently features transgender and queer artists competing alongside straight allies.
2. He has checked his privilege, and isn't afraid to admit it. Being a cis-gender white gay man, Schonewolf has had his on personal experience of balancing the act of providing entertainment without offending various communities within the LGBTQ one. He once garnered headlines in Philly for being apart of planning a controversial event entitled "Once You Go Black" starring two of his black friends, performers Gemini Rose and Icon Ebony Fierce. Rose and Fierce named the event, but bloggers and locals felt the event hyper-sexualized people of color, and its racy flyer resembling a minstrel show didn't help. "It was a hot mess, and I decided to pull the plug on the event," Schonewolf says. "In hindsight, I learned a lot of valuable lessons, but mainly to research way more, and to not rush events... it was really messy of me, and I'm honestly glad it happened, because I never would have had the learning lessons that I had." He has since put more "cultural conscious" in the planning of his event with feedback from various members of the community he's co-sponsoring with.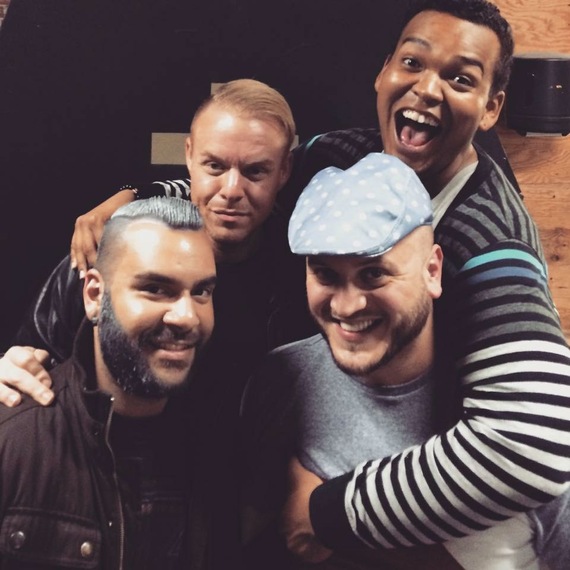 3. He creates spaces for racial diversity. Every event Schonewolf puts on has people of color included, each one. "It wouldn't feel right to have 20 white guys with abs and blue eyes, dancing around on a stage, because that's who I am," he says. "I am, however, someone who was born and raised in a big city, and I know the diversity that this city has inside of it." As a result, he has played a huge role in cultivating some of the most emerging young and diverse stage performers to Philadelphia's gay social scene through music and show.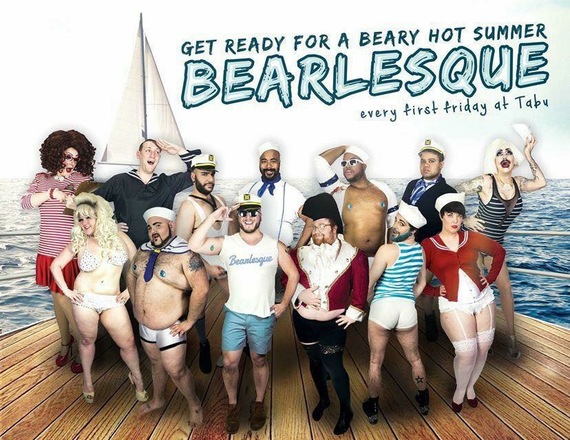 4. He's a strong body-positivity advocate. While great deals of gay bars pride themselves on having ripped go-go dances and smooth skinned models, Schonewolf embraces everything outside of that. "Bearlesque," a monthly burlesque show featuring bears (hairy, often plus-size men), muscle boys, "otters," "cubs," drag queens and curvy girls, is one of Josh's most successful events. Created with founder/host Connor Michalchuk after Michalchuk won 2nd place in a general Mr. Queer Philly pageant, the two brainstormed to make an event that would counter stereotypical norms of pageants. "We have people kickin' and twirlin' that are 200-300 lbs, and think they're Lady Gaga," Schonewolf says. "We're happy to say that Burlesque is bigger (pun intended) and better than ever, having huge turnouts over the past year, with 18 cast members...it honestly feels like a love story to the fat child that I once was." Aside from "Bearlesque," Josh has made it a personal goal to include various sizes in all of his productions, "because some of the most talented people on Earth, have a little extra on their body."
5. He gives back locally. The lucrative success of his events hasn't gotten to Schonewolf's head that he doesn't forget to be charitable. His events have him working closely with Mazzoni Center where Josh has advocated for HIV/STI testing and heath awareness/assistance. He has also collaborated and supported the work The Attic Youth Center, a Philadelphia-based organization that provides resources, social enrichment and guidance counseling for at-risk LGBTQ youth. "I helped run the Beauty Ball last year and helped achieve their biggest donating year yet to raise funds for the very important Mazzoni Center," Schonewolf says. "I have a few charity events planned in the coming months...it's part of my way of staying connected to the community and the causes that touch us all."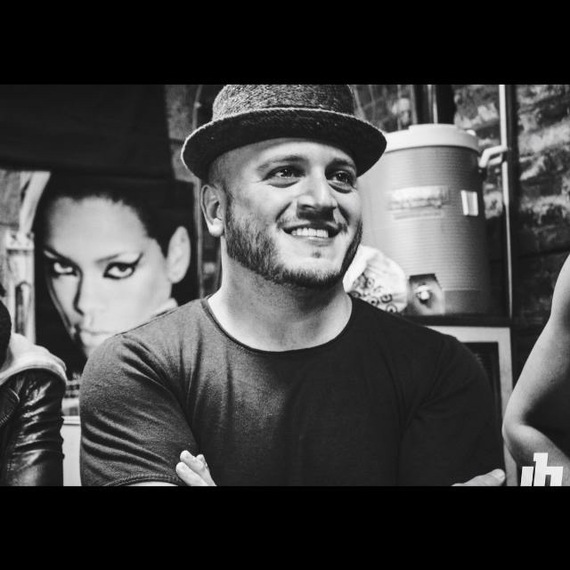 Overall, Schonewolf has arguably set the platform for what the LGBTQ social scene can look like. The Temple University grad (now engaged to Kimmel Center manager and cabaret star, Danny Palmieri) has garnered a large local following and yet, it doesn't feel he's hit his peak. "I think what I did was create this world where LGBT -- and friends of LGBT -- performers that can blossom and become huge names, by simply being talented," Schonewolf. "Our community is filled with majorly talented people, and all it really takes is one person to hand them a microphone...the fun part is that I'm honestly just getting started."
Calling all HuffPost superfans!
Sign up for membership to become a founding member and help shape HuffPost's next chapter