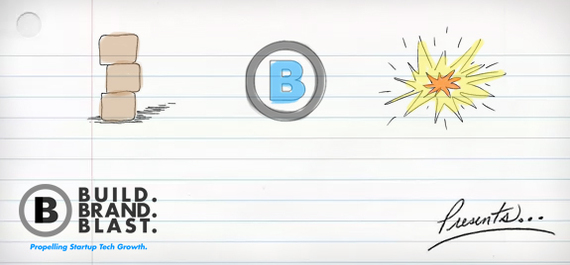 Professional networking isn't a dying strategy--for most modern-day startups, it's a necessary part of business development.
The landscape of entrepreneurship is changing. Because advancements in technology like crowdfunding websites and easy-to-use online CMS platforms have made it possible to build a structure and image for your company quicker than ever before, some of the fundamentals are getting overlooked.
Professional networking, both online and in person, is a necessary ongoing strategy for startup entrepreneurs. While every business is unique and has different needs, building the business through networking is always a beneficial plan:
1. You'll meet investors. This is essential if you're strapped for cash and trying to get your business off the ground. While crowdfunding sites make it easier to generate large amounts of capital, meeting an investor could put your cash worries to bed entirely. Plus, your investor can serve as a mentor and adviser, helping to guide your business through its formative years.
2. You'll gain influential partners. Partnerships are invaluable, especially for budding startups, and you never know who you're going to meet. The more connections you have, the more possibilities you'll have for partnership and expansion.
3. You'll expand your team. In the early stages of your business, your team is going to be the force that drives your company forward. Networking and building connections is one of the best ways to find new talent and build a perfect team from the ground up.
4. You'll discover new clients and opportunities. Of course, networking is also a great sales tool, and in the first phase of your startup, you'll need all the revenue you can get.
5. You'll gain exposure for your personal brand. Most importantly, the more you show your face and the more you talk about your new business, the more exposure you're going to get for yourself and your brand. Meeting people, sometimes multiple times and making your way into new forums will increase your brand recognition and reputation within the community.
When networking, be sure to use online platforms like LinkedIn and Twitter in addition to in-person meetings. Using both will open you up to more connections, more opportunities and more visibility for your personal brand.
Jose Vasquez is a serial entrepreneur and tech enthusiast dedicated to helping startup technology companies get the direction and momentum they need to succeed. As the founder of Build. Brand. Blast., Jose has established a collective resource for tech entrepreneurs to consult when brainstorming, creating, launching, or expanding a new business. Jose is also the founder and CEO of Quez Media Marketing, a marketing firm that combines technology and creativity to help new and growing companies get the results they need.
Jose graduated from Goldman Sachs' 10,000 Small Businesses program. Goldman Sachs is a partner of the What Is Working: Small Businesses section.
Calling all HuffPost superfans!
Sign up for membership to become a founding member and help shape HuffPost's next chapter