Sure, we all know about the beauty of the Canadian Rockies and the culture of major cities like Vancouver and Toronto, but we don't hear as much as we should about Newfoundland. Newfoundland and Labrador is Canada's most easterly province and it perfectly mixes quaint culture with a love for the outdoors. This blend of cute towns and natural wonder is no better showcased than in West Newfoundland's Gros Morne National Park. After reading this, you are going to want to move Newfoundland to the top of your bucket list, and if you do, I really don't blame you!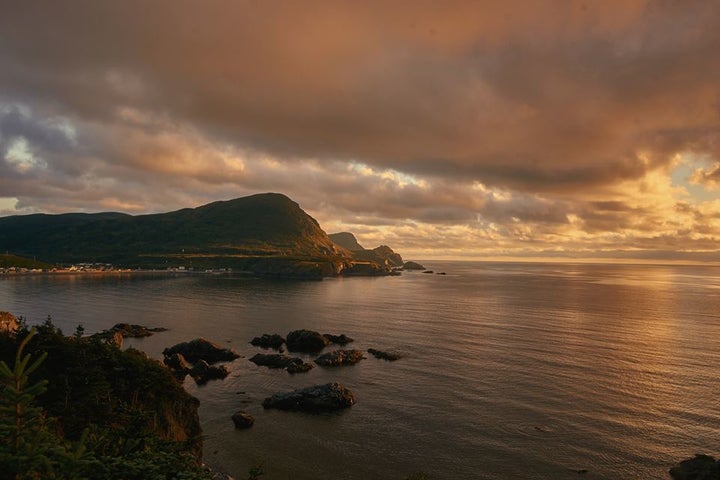 5 Reasons Newfoundland's Gros Morne National Park Should Top Your Bucket List
#1. You can drive along the same trail literal vikings used to drive
Gros Morne National Park is home to a long stretch of Newfoundland's famed Viking Trail. When you drive along the viking trail, you aren't just getting to your next stop, you are traveling along a path that has been walked for thousands of years. Your car will drive where the first vikings set foot in Newfoundland. Traveling the Viking Trail is like stepping into a time machine. You will get chills just thinking about the ancient Vikings who walked this trail many years ago! Don't forget to take a photo of the sign to keep forever more!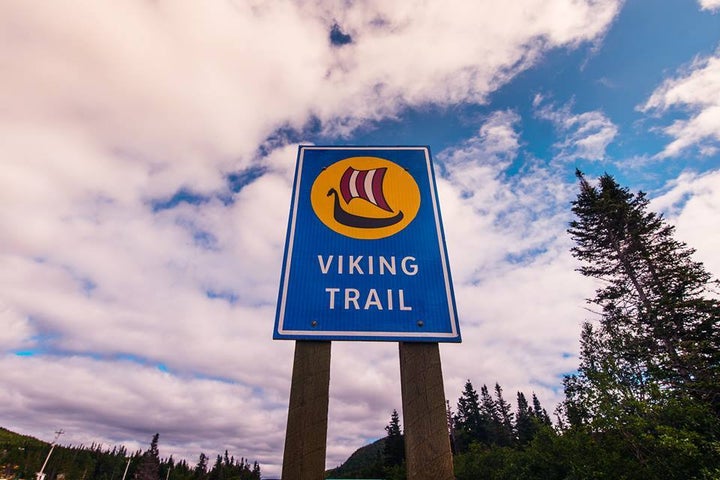 #2. It is the only place in the world where you can walk on the earth's mantle
We all spend a lot of time walking around on the Earth's crust, but have you ever wanted to walk on the mantle? The Earth's mantle is usually tens of miles below the Earth's crust...except for in Gros Morne National Park! The Western Newfoundland National Park is the only place in the world where you can actually walk on what used to be the Earth's mantle. Known as the Tablelands, this area of the park was once thousands of miles under the Earth! Although the rest of Gros Morne is lush and green, The Tablelands are a stark contrast with their chalky red rocks that were shoved out of the earth billions of years ago!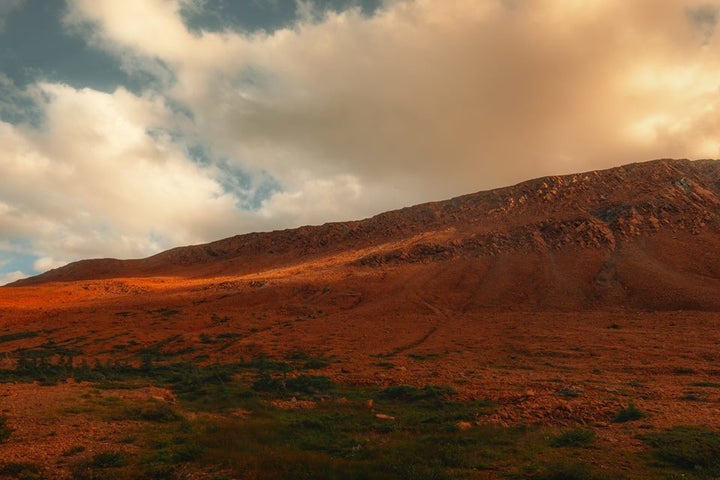 #3. Chances are pretty great that you will come face-to-face with a moose
Gros Morne has one of the highest concentrations of moose in the world. For every one square kilometer, there are between 4-6 moose! The moose population is actually so high it is hurting Newfoundland's ecosystem! While this is terrible for the environment, it is fantastic for wildlife seekers! There are so many moose wandering around Gros Morne National Park that locals will constantly caution you not to drive after dark for fear of running into one! If seeing a moose up close and personal is a dream, start moving Newfoundland up that bucket list!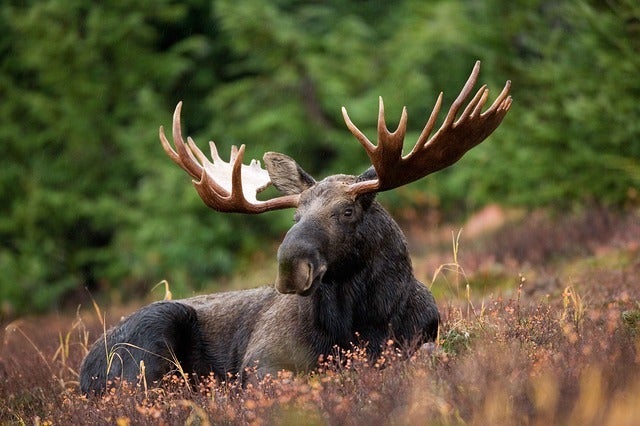 #4. You will get to enjoy Irish culture without ever leaving North America
Take it from someone who has been to Ireland three times! When you visit Gros Morne National Park, you will be immediately "transported" to Ireland! Many residents of Newfoundland are from direct Irish descent and it shows in the local architecture, food, music, and friendliness! You aren't able to walk into one store or go on one tour without hearing rousing Newfoundlandic music which has clear Irish influence! This makes everything you do in Gros Morne extra fun and makes it easy to get a taste of Ireland without leaving Canada! Although the locals don't speak with an Irish accent, they do speak with an accent that is all their own that you are going to just love! Fish and chips overlooking a quaint harbor, anyone?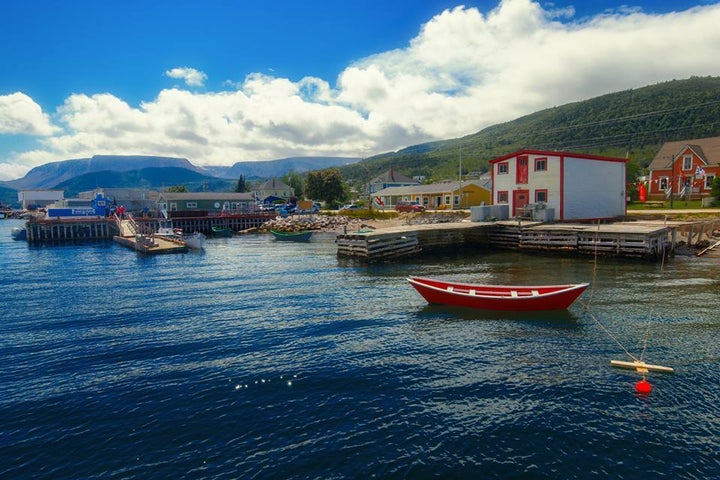 #5. Majestic fjords aren't just for Norway or Alaska
If you have always dreamed of visiting a fjord but didn't want to trek to the ends of the earth to do it, never fear...Newfoundland is here! Gros Morne National Park is home to beautiful fjords and bays, namely Western Brook Pond. Western Brook Pond is special because unlike most fjords, it is actually fresh water! You can take a boat ride onto the pond and enjoy majestic views of 2000+ foot tall cliffs [seriously!] and, if you have enough time, you can take an 18km guided hike to the top of the cliffs for an unforgettable view. Whatever you decide, the fjords of Newfoundland are stunning and shouldn't be missed!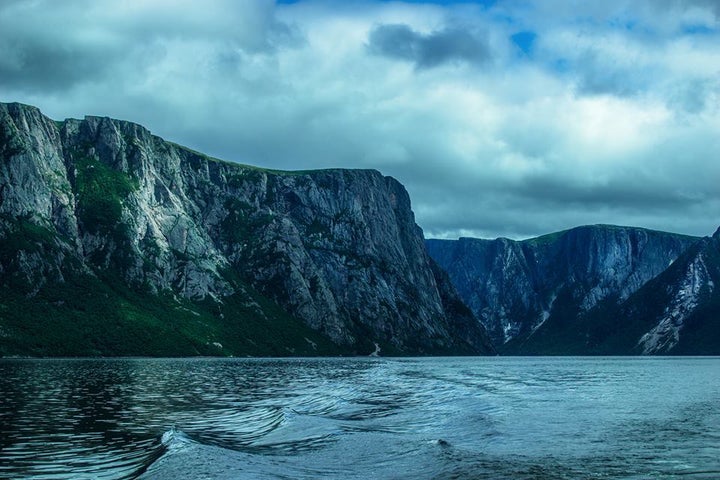 Have I convinced you to move Newfoundland's Gros Morne National Park to the top of your bucket list? Let me know in the comments!
Related
Popular in the Community