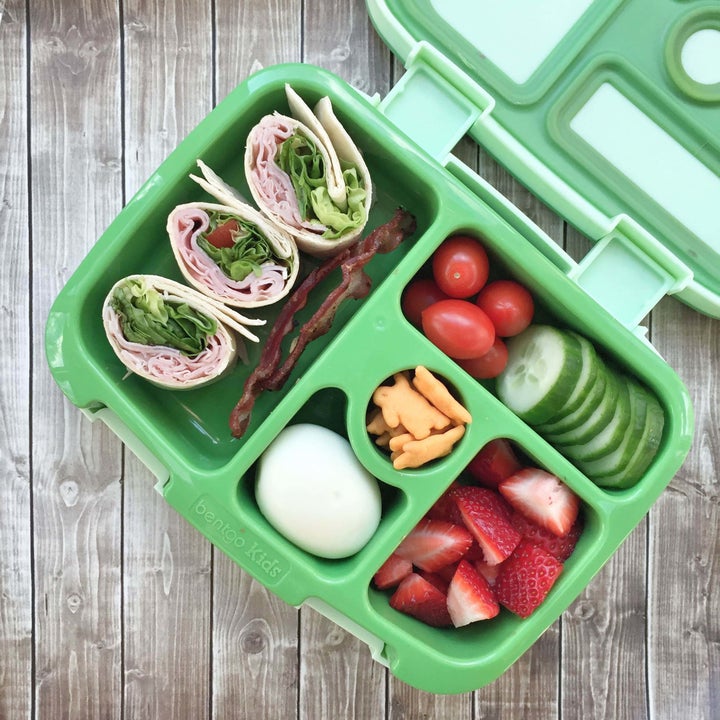 I have been packing my kids lunches for as long as I can remember. This past year, bento style lunchboxes picked up popularity, and naturally, I decided to hop on that train. Cute lunches? Sign me up! I'm a self-confessed "Pinterest Mom" who likes to DIY everything - cute lunches were right up my alley. What I was blissfully unaware of as I ordered these adorable lunch boxes, is that packing cute, bento style lunchboxes actually makes me a terrible parent.
Here are five reasons why:
My kids shouldn't need fun food. Why am I catering to my kids and making their food fun, just so they'll eat it? Because we all know that is the only reason I pack these adorable little lunchboxes. How could I possibly find joy in it?
Just call me the lunch police. Now that my kids have reusable, colorful lunchboxes, I am obviously judging everyone else's lunches. Dollar store containers? Disposable zip top baggies? Non-organic snacks? How dare you!
I can be pretty lazy. How could I even consider packing leftovers for lunch, or cold mac and cheese? There's no way my kids enjoy either one of those, I'm clearly just being lazy.
Mean is my middle name. That's right, I am the mean mom. Why, you ask? Because I never, ever, let my kids buy school lunch. How absolutely horrible of me! I should without a doubt let my kids eat school food like all of the other kids.
I'm just a one-upper. Busted! I don't pack fun lunches because I enjoy it, or because my kids enjoy it. I actually pack fun lunches because I want to be better than every other elementary school mom, duh!
I hate to break it to you, but the truth is, I am a kick-ass parent! I pack my kids lunchboxes everyday because I LOVE being creative. I absolutely, positively enjoy coming up with new and fun ideas, and I love that my kids get a kick out of them. I will never judge someone else's lunch; in fact, I encourage people to share their lunches with me so I can see what they've got (this momma needs inspiration sometimes, too!). I love to share what I'm packing in hopes that it'll pull some fellow moms out of a lunch rut, or save them a few bucks. If you're looking for some lunch inspiration, I'd love for you to join me on Instagram, but I do have one rule: You must not be easily offended by cute food!