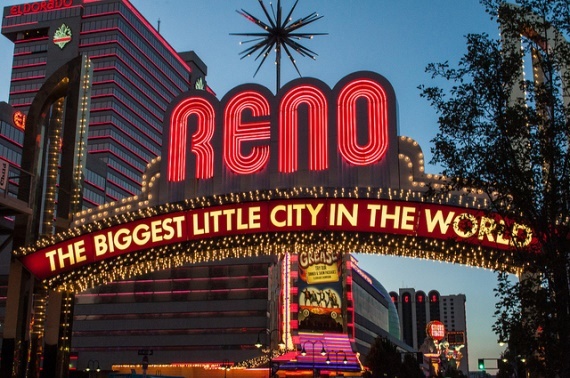 photo by Davidlohr Bueso via Flickr
Let's face it, Reno Nevada rarely ranks, or even registers a blip, on most travelers' radars. Indeed, parts of the city still do seem the sort of place where someone might shoot a man, just to watch him die. The cultural climate also remains mostly conservative, but with a libertarian (and practical) bent that allows for gambling in the garish, smoky mega casinos and salaciousness in the shadows (if not in the city limits, within a few miles).
Down on the streets, however, a new Reno has been percolating for years and is finally beginning to show some life, especially in the long blighted downtown. The youthful energetic businesses are bringing parts of the city a new vibrancy, and in some cases, even a sense of cool. Here are five reasons why adding a stop in Reno on your next trip west is worth your time.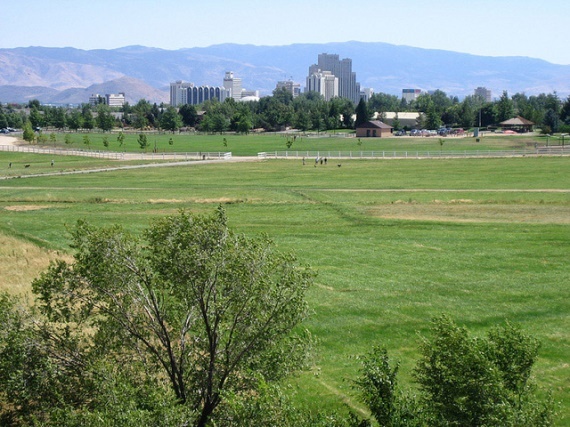 photo by Andrew via Flickr
It's greener than you might think
It's true much of Nevada is a desert, but apparently there's a difference between the desert of Las Vegas and high desert of Reno. However, the nuance clearly matters a lot to the trees and grasses, which fill city parks and surrounding hills. At places along the Truckee River, which threads the city, it's sometimes hard to distinguish it from a lush New England landscape. Head west and the greenery intensifies quickly as you pass into Tahoe National Forest.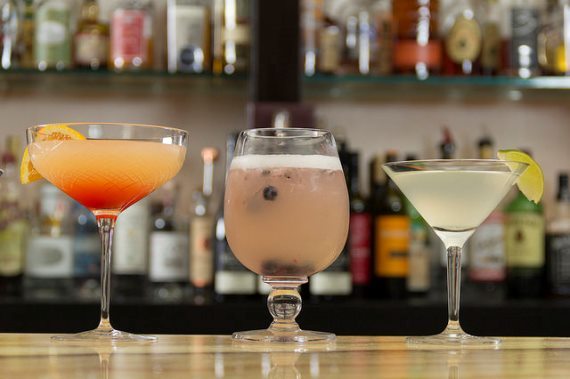 photo by Didriks via Flickr
It serves excellent beer and cocktails
Soaked with booze from the city's founding as a station for miners seeking riches, Reno pours its drinks liberally, but nowadays ever more artisanally, as very adroitly demonstrated in the Gothic Victorian gentleman's club, Death and Taxes. Craft brewers have also arrived and begun adding new character to the city's taps. Under the Rose, a makeshift-like bar in an old warehouse on the formerly derelict East 4th Street pours some of the best beer in town and makes it all the more fun with a homespun games room, complete with ping pong, foosball, and even bocce. For a more polished experience, walk about 10 minutes up the road to Depot, a renovated 100-year-old train depot now serving its own line of beers and liquors.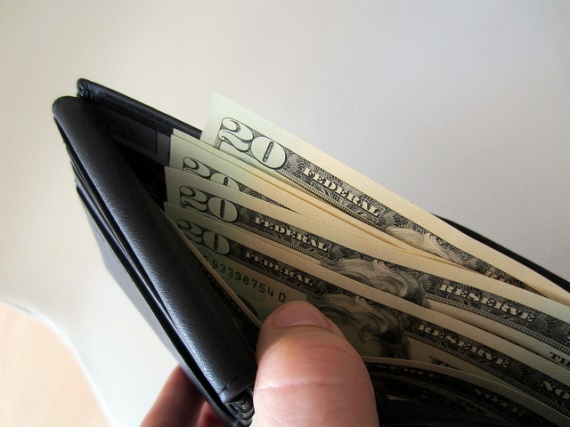 photo by 401kcalculator.org
It's cheap as hell
Of course, living in New York City makes just about everywhere look remarkably cheap, but Reno seems particularly so, with suites at casino-resorts like the Peppermill starting at less than $200 a night, even in peak season. In fact, a mid-range meal for two at Reno's restaurants costs less than half what it would cost in New York and so do the drinks. Even the JetBlue flight from New York is less than $300. So feel free to loosen up the wallet. It doesn't take much to go far.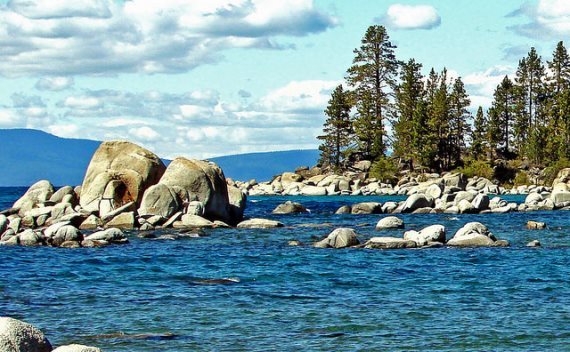 photo by Don Graham via Flickr
It's really close to Lake Tahoe
California may claim the largest share of the majestic Lake Tahoe and its surrounding Alpine landscape, but Nevada has the choicest slice, thanks mostly to eccentric millionaire George Whittell Jr., who gobbled up 40,000 acres and more than 20 miles of shoreline on the Nevada side and built the equally eccentric Thunderbird Lodge to live in, along his lion and mistresses. When he died in 1969, the land was bequeathed to the U.S. Forest Service, who continues its protection. And it's all just an hour's drive from Reno.
It has fabulous art
Only 5% of museums in the United States are accredited by the American Alliance of Museums, and one of them is the Nevada Museum of Art in Reno. The building is itself a work of art, designed by Will Bruder to echo the unique geology of the Black Rock Desert, 140 miles north of Reno. Inside it gets even better, with a permanent collection divided into four themed areas--Altered Landscape Photography, Art of the Greater West, Contemporary Art, and the Work Ethic--and regularly changing exhibitions of artists like John James Audubon, Phyllis Shafer, and Frida Kahlo. An impressive range of art classes makes it easy to join in. Just a few blocks away, the National Automobile Museum shows off more than 200 vintage cars, including some owned by Elvis, Sinatra, and John Wayne.