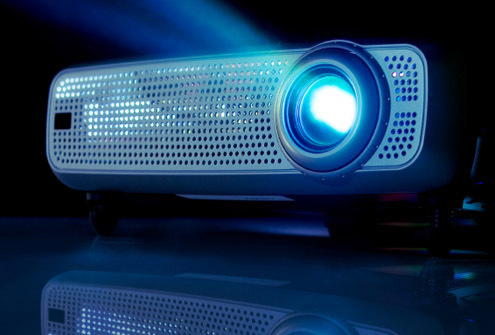 Most people respond to visual content, and they respond strongly. Marketers know that, which is why they use images, videos, and infographics online.
Thanks to the popularity of SlideShare, though, presentations, slideshows are becoming a popular way to add spark to your site.
According to Social Media Today, SlideShare is one of the top 150 most highly-trafficked sites on the Web, receiving 60 million visitors and generating 3 billion slide views every month. These stats prove that slideshows can draw eyeballs, and that makes them a marketing goldmine.
But why should you start digging in? Here are five great reasons.
1. They're simple to create
Chances are, you already have a PowerPoint pro in your shop. Don't worry if you don't. Almost anyone can learn to create a professional-looking slideshow in a day or two. With free software such as Windows Movie Maker, Kizoa and Microsoft PowerPoint, you have plenty of options.
2. They're easy to customize
A presentation is the perfect canvas for letting your brand's personality shine. Sure, you can use colors and fonts on a Web page, but variations in browsers mean there's no guarantee the audience will see the page as you designed it.
Not so with a presentation, where you can control background, bullets, font size, and spacing. Add images, audio and other media. Create a theme that all users will see the way you intended it, regardless of browser or bandwidth.
3. They're easy to digest
For folks who feel overwhelmed with lengthy blog posts and big bodies of text - and who doesn't from time to time? - slideshows are perfect. Even highly complex ideas are easy to digest in this format. Viewers who want to go back over a certain section can do so without having to sift through piles of content or replay a video. All they have to do is enter in the page number. If they're only interested in a certain part of a presentation, they can skip everything else.
4. They make concepts come alive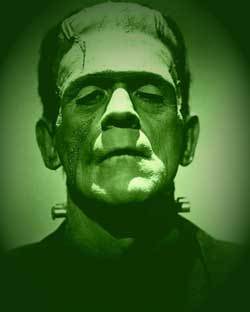 Some ideas need more than words, while for others, pictures are enough. The beauty of slideshows is that you can incorporate almost any media type. If your goal is to establish authority in your niche, a slideshow provides the perfect platform to do so. It lets you be comprehensive in a way that few other formats allow.
A Slideshare Pro account will let you add lead-capture forms to your presentation. Through a pop-up, you can collect data to build an email list, let readers sign up for a newsletter, or offer them an eBook. Since most people who view your slideshow already are interested in you, leads generated within tend to be high quality with higher conversion rates.
Now that you understand the advantages of this marketing technique, here's how you can create outstanding slideshows that drive traffic.
Make sure you catch the eye
Go for a professional look that will draw viewers and keep them. To start, choose a crisp, clean theme with contrasting background and font colors. Typically, a light-colored background with a dark font is best because it's easier on the eyes. Use clear images, and avoid cluttered pages.
Watch your spacing between text and media, and make sure you're not crowding too much content on one page while another is bare. Use headlines and bullet points - they're important points of entry for busy readers trying to figure out if the content is relevant.
Pick the right keywords and use them, at the proper density, throughout a slideshow. The Google Keyword Planner Tool can give you an idea of how much competition there is for a certain keyword phrases. Slideshare has an internal search engine, so keywording will help you within the site as well.
The first and last pages are the logical places to put these, but don't hesitate to add relevant links elsewhere, too. Make sure you include your primary website, but don't forget your Twitter page, Facebook page, blog or YouTube channel.
Remember to tell readers why they should click on your link. It's crucial to create a "call to action" that inspires them to explore your site. Maybe you can give them more information or maybe you have a special offer. Whatever it is, let them know.
Just as there's no point in jamming out the blog posts for a month and then falling off the face of the Earth, it's important to post slideshows regularly. The more presentations you create, the better you'll become. And the better you become, the more readers will look forward to your next great slideshow.

Monitor Stats
Another advantage of Slideshare Pro is that the account comes with fairly comprehensive analytics that track the number of views each presentation gets. This data will tell you which content viewers are most interested in. It also will show underlying trends that might not be obvious.
Want to learn more about creating great content and driving readers to your site? I recommend these articles for further reading.
Popular in the Community