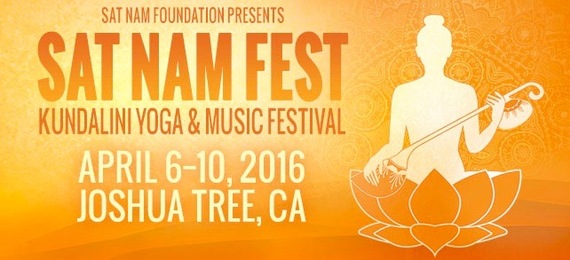 Here are 5 reasons why I am looking forward to attending the Sat Nam Fest this year:
1) MUSIC: World renowned musicians such as Snatam Kaur (who did the music for my "Yoga for Depression and Anxiety" DVD), Mirabai Ceiba, Simrit, Ajeet Kaur, and Jai-Jagadeesh all embody the healing power of sound and perform passionate concerts that uplift and inspire. Also, there will be live music accompanying many of the yoga classes adding another level of bliss to asana.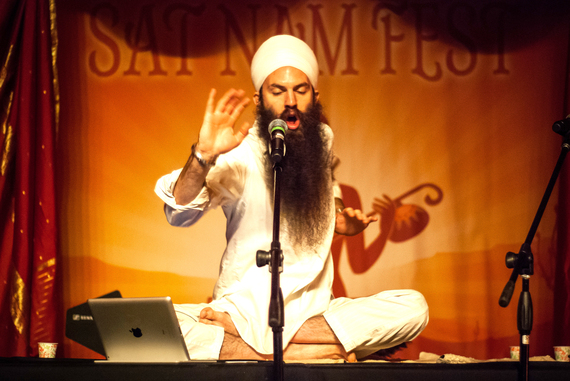 2) YOGA: Sat Nam Fest brings together some of my favorite yoga teachers including Guru Singh, Tej, and Kia Miller. I have not yet practiced with Krishna Kaur and Jai Dev but looking forward to their classes too. Whether you are new to Kundalini Yoga or a seasoned practitioner, I am sure you will find classes that resonate with you.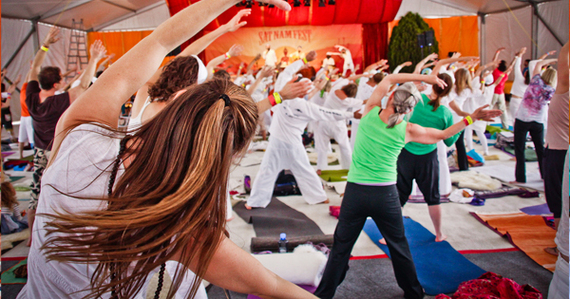 3) COMMUNITY: In all of the years I spent in Los Angeles, my #1 favorite thing to do - and I'm totally serious here - is sit on Gurmukh's livingroom floor and eat mung bean dhal with Gurmukh, her husband, and thirty other fascinating people after one of her classes. The Kundalini community is one of the strongest yoga communities in the world; practitioners deeply connect with each other by sharing in the ​yoga ​practices as well as performing seva (selfless service) on different work exchange teams. Seva is a pillar of the Kundalini community and an essential part of the Sat Nam Fest experience with the festival contributing 10% of its proceeds to the Sat Nam Foundation.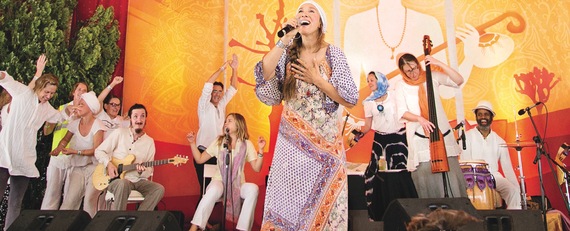 4) FAMILY FRIENDLY: Sat Nam Fest is an event for the whole family - they believe that having children join the festival is intrinsic to the ​​the festival's life-force. Children ​remind us to play, dance, and be in touch with our own inner children. There is a Kid​'​s Camp at Sat Nam Fest but children are​ also always​ welcome to join their parents in yoga classes - which usually make the classes particularly fun (when the 7 year-old next to you is in tree pose with her eyes closed and you are falling over it is difficult not to be inspired to lead a more balanced life :-))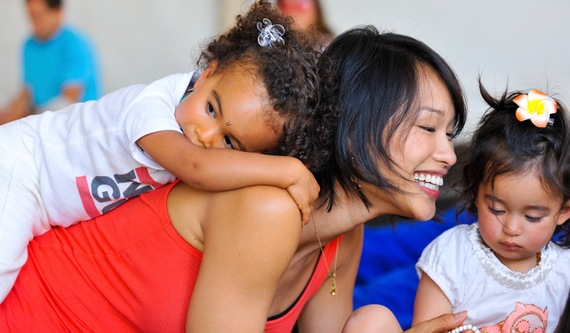 5) PERSONAL GROWTH: Unlike other yoga festivals, the Kundalini community is committed to positive change in the world and thus does not exploit yoga teachers and musicians - they pay them livable wages for their time and talents. There is something so special - even magical - about hundreds of people coming together to share practices from the same lineage. By chanting the mantras and practicing the kriyas together, individual efforts are amplified to create a beautiful and powerful healing group energy. See you at the Sat Nam Fest!