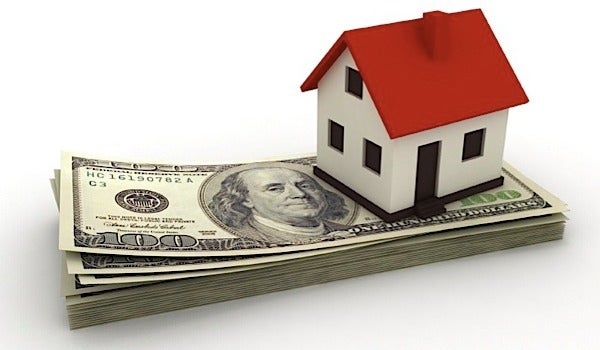 Even for those who avoided economics like the plague in college, there remains one golden rule of markets that nearly anyone can still recite: buy low, sell high. As this relates to the current housing market, homeowners are witnessing unprecedented leverage as buyer demand continues to spike while inventory (e.g. homes for sale) remains historically low.
Across the U.S., this trend of a seller's market offers great allure to those considering putting their home up for sale, from the prospect of receiving highly coveted cash offers to fetching multiple bids at above asking price.
As for how long this trend will continue, no one can say for certain, but the following five market indicators suggest why potential sellers should consider pulling the trigger sooner rather than later:
1) Higher home prices – According to Real Estate Appreciation Data, homes have appreciated by double-digit percentages in nearly all 50 states over the past five years. While this isn't too surprising considering that the U.S. was still recovering from the Great Recession in 2012, there are signals that we are closer to the end of an upward-economic cycle than the beginning.
2) Inventory crunch – From northern California to northern New England buyers are highly active with fewer homes available for purchase. For the start of this year's spring sales season, the number of homes on market in March 2017 is down 13% from the same time last year, and 30% from March 2010.
3) Historically low interest rates, but who knows for how long – at their March 15th meeting, the Federal Reserve raised interest rates by a quarter of a percentage point with market analysts predicting two more rate hikes expected by the end of 2017. While there is no direct correlation between interest rates and mortgage rates, they typically tend to rise in tandem which means the days of 30-year fixed rate mortgages at 4% may be numbered. Experts predict that once these rates hit 5% (potentially in 2018), home prices will begin to drop.
4) Global and domestic influences – There are a number of things happening in the global geopolitical landscape that could affect stock markets and mortgage rates. A win by Marine Le Pen in the May 7th French presidential election could push domestic mortgage rates lower in the short-term, while Donald Trump's tax plan would potentially drive them up. As Tim Lucas at the Mortgage Reports points out:
Lower taxes → Economic activity → Higher inflation → Rising mortgage rates
This all amounts to uncertainty in the future, bolstering the case for homeowners to act with what we know to be true in today's market.
5) Low unemployment, higher wages: Based on data from the U.S. Department of Labor and Statistics, the unemployment rate has fallen steadily since February 2010 with the current rate holding steady at 4.5%. This fact coupled with increased wage earnings means that buyers have more discretionary income for big ticket items including homes. Should this trend reverse, there would likely be a slow-down in buyer activity in real estate.
So what does this all mean for potential sellers?
As with all market activity, some homeowners will be better positioned to capitalize on the current seller's market than others. The fact that selling a home typically requires sellers to become buyers, may be enough of a reason for homeowners to stay put. That said, here are a few examples of situations where it may make most sense to test the waters by listing a home to see what price it could fetch right now:
Ability to sell and rent: for older couples and retirees who no longer need to chase equity and are willing to sell their home and rent another, the market is ripe to make the move.
Virtual workers: for people who are tied to their jobs, but aren't required to commute to the office, it may make sense to sell your home in a major metro market and move to a less-densely populated area where buyer demand and home prices are typically lower.
Rental properties: If you moved for job, but kept your old house as a rental property and have found yourself less than enthusiastic about being a landlord, this could be the ideal time to cash out and walk away with a sizable profit knowing that appreciation rates may be nearing their peak.
Mortgage paid off: for the lucky few who have stayed in their homes long enough to pay off their mortgage entirely, you may want to consider selling your current home with the ability to pay cash on your next property.
Regardless of a homeowner's current situation, knowledge is power and data drives decision making. Interested in understanding more about your options? The Zoeller Realty Group at Keller Williams Coastal Realty would be more than happy to assist. Simply call Mike at 603.828.2626 or email: Mike.Bella@KW.com
About the author: Mike Bellamente is a real estate professional specializing in high performance and energy efficient homes. Bellamente has written extensively for publications including, the Guardian, Huffington Post, GreenBiz.com, Sustainable Brands, CR Magazine, Grist and the Portsmouth Herald. Following the Deepwater Horizon oil spill in 2010, Bellamente was named to the White House-led economic solutions team to conduct impact analyses for oil-impacted communities. In February 2012, he was named to Ethisphere's list of 100 most influential people in business ethics.
Keller Willliams Coastal Realty: (603) 610-8500
Popular in the Community