Nowhere else in the mid-Atlantic coastal region can you find such a selection of world class resorts as on Hilton Head Island. A recent stay at the Sonesta Resort here introduced me to this legacy brand, while confirming Hilton Head as a year-around playground for people of all ages and interests.
Hilton Head Island sits among the Sea Islands off the coast of South Carolina like a sneaker pointing at Georgia. At the heel is the entrance to Port Royal Sound with Beaufort just across the water. Named after the English sea captain William Hilton, who brought the island to the attention of English plantation owners in 1663, Hilton Head was largely unknown and undeveloped until the 1950s. It wasn't until the mid-1980s that Hilton Head began to coalesce and the island emerged as a haven for sea, sun and sport lovers.
You'll find a wide variety of accommodations on the island, beginning with budget brands such as Hotel 6, Super 8 and Days Inn. Those traveling with families may fare better at one of the island's condo or beach house rentals. Mid-range brands such as Holiday Inn, Best Western and Red Roof Inn dot the island from toe to heel. There's a class and a price point for visitors of all statures.
Hurricane Matthew blew through Hilton Head last October leaving uprooted trees, downed powerlines, wrecked boats, damaging most of the island to some degree. Clean-up and restoration happened quickly and efficiently and within a month, most of the damage had been repaired to the island infrastructure, homes, resorts and businesses.
While there's plenty to love about Hilton Head Island, here are five things that helped put—and keep—Hilton Head on the map of great vacation destinations.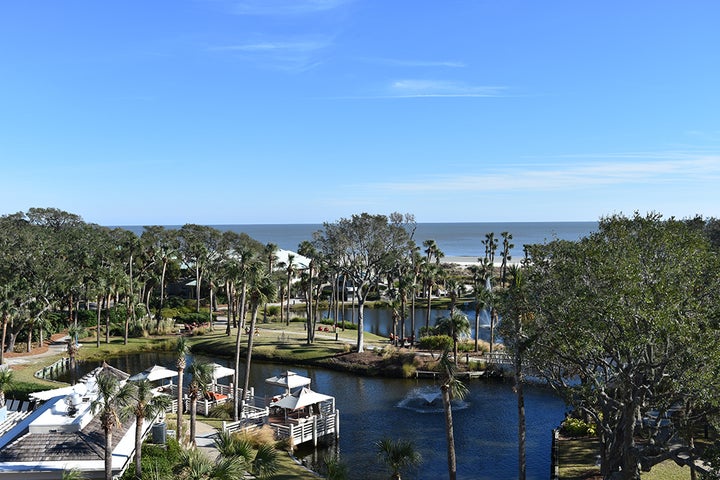 We're starting with resorts because visitors need somewhere to shower and lay down their head after a day of fishing, golfing, tennis or beaching. As previously mentioned, Hilton Head is the only seaside destination in the mid-Atlantic that offers truly world-class resorts with a full range of services and expansive oceanfront properties.
At the Sea Pines Resort you'll find luxurious accommodations at the Inn and Club at Harbour Town, a boutique hotel as distinctive as the island itself. Those seeking a familiar brand can stay at one of the many Hilton or Marriott properties spread across the island.
I've stayed at the Sonesta Resort Hilton Head Island twice, each time enjoying the experience enough to feature them with confidence. I love the footprint of the resort set along the Atlantic side of the island in the Shipyard Plantation. Its sprawling pool is surrounded by chaise lounges and cabanas, herons perch and turtles sun on the edges of a natural lagoon, and just beyond the lagoon you'll find the beach. In the spirit of world-class resorts, the Sonesta Resort Hilton Head has fine dining at Heyward's, casual fare served indoor, alfresco or poolside; a fitness center equipped for beginner to serious athletes; the Arum Spa with its myriad massage, body and facial treatments; a full-service nail salon; a comfortable business lounge with computers and printers; and a kiddy club with activities all day long. Sonesta is a smaller, family-owned chain of hotels and resorts which puts guests first in ways other brands only talk about. You'll find L'Occitane bathing amenities, Keurig coffeemakers, plush bed linens, twice-daily maid service and turn down, private balconies, and other bespoke services, including hand towels monogrammed with the initial of your last name. But it's the little things that make big impressions when traveling, and the fact that every day my housekeeper remembered that I liked extra decaf coffee and fresh cream in my room went far in my appreciation of the Sonesta.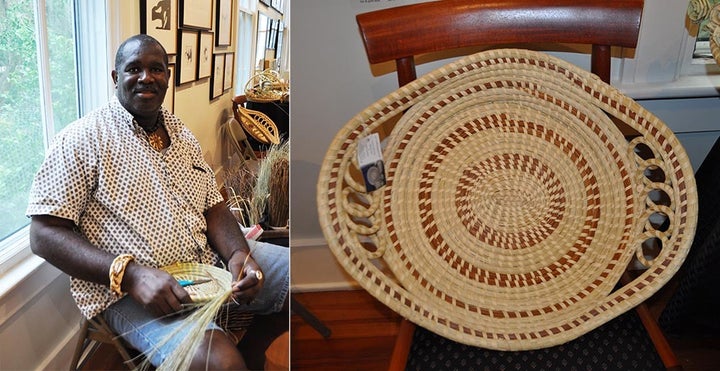 During the colonial period and then the Old South, king cotton ruled Hilton Head Island with plantations worked by slaves. Planters cleared the virgin forests to make fields for crops. So far removed from society and disliking the harsh environment, island planters built only work houses on the island, preferring to live with their families in Charleston or Savannah.
Hilton Head fell to the Union early in the Civil War and occupied the Confederate Ft. Walker throughout the duration of the war. After the war ended the troops and various fort attendees went home, leaving hundreds of freed slaves who had taken refuge there. Cut off from the mainland, a distinctive culture emerged among the people which became known as Gullah. The Gullah people worked small farms, fished and collected oysters from the plentiful beds surrounding the island. They made watertight baskets from local seagrass to carry their crops and treasures using techniques brought from Africa by their ancestors. Today many of the Gullah people support themselves by making these artisan baskets, which can sell for several hundred dollars in Savannah, Charleston and Hilton Head. A visit to the Coastal Discovery Museum is well worth the time for anyone interested in the island's history and the Gullah culture.
Up until 1956 when the first bridge connecting the island to the mainland was built, Hilton Head was accessible only by boat or ferry. It was an undeveloped coastal locale covered in sky-high pines and majestic oaks dripping with Spanish moss (the trees having regrown to maturity after the plantation economy collapsed mostly because of the boll weevil plague on cotton). A group of investors called the Hilton Head Company bought the island and commenced logging operations. In 1956, Charles E. Fraser bought his father's share of the company and began a long-term development project. A lawyer by profession, Fraser introduced something unheard of in its time, restrictive covenants designed to protect the natural environment. Fraser's vision included building codes so that structures would blend seamlessly into the landscape, that no building could be taller than the surrounding trees. This vision is evident throughout the island where Hilton Head plantation style architecture now demands its own glory. There are many fine shopping areas, but you won't find garish strip malls and even the big box stores are low key.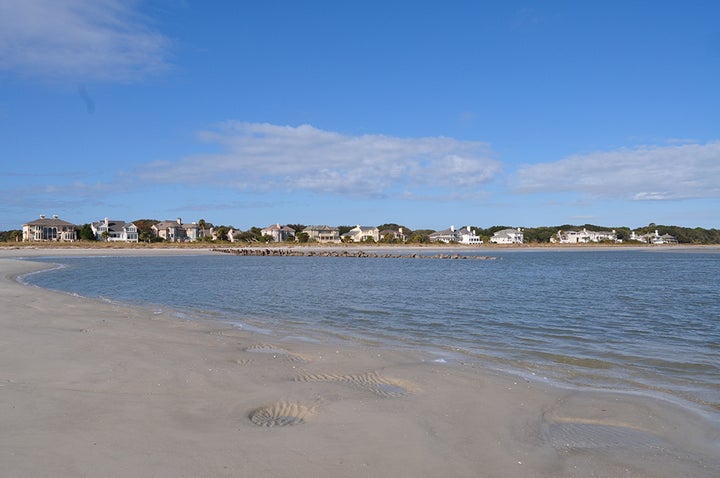 Hilton Head beaches are wide, the sand soft enough to schooch into comfortably, yet hard enough to ride bicycles upon. The tide can be extreme, so if you want your spot right at the water's edge, be willing to move up or down depending on the tidal changes. Gently sloped, many of the beaches have undulations that fill with water as the tide goes in and out, often revealing sandbars which you can swim out to. The offshore sandbars act something like a breakwater which brings milder wave action, but don't be fooled—rip currents can be problematic under certain conditions. While you're swimming, watch out for jellyfish and stingrays and the occasional shark. Lucky beachcombers can find a variety of shells, including whelks, sand dollars and cockles, while it's not uncommon to see a horseshoe crab washed upon the shore.
With a very generous pet policy, Hilton Head beaches allow dogs all year long on or off leash (voice control) after 5 p.m. Dogs are allowed on the beach all day long during the off season between October 1 through March 31.
With 12 miles of Atlantic facing beaches, all of them open to the public from various access points, safety is a significant concern. Shore Beach Services offers lifeguards at various locations, along with chair and umbrella rentals, and you'll often see their red jeeps patrolling the strand. Alcoholic beverages are not allowed at any time, nor are BBQ grills and fire pits, fireworks, driving motorized vehicles, or horseback riding.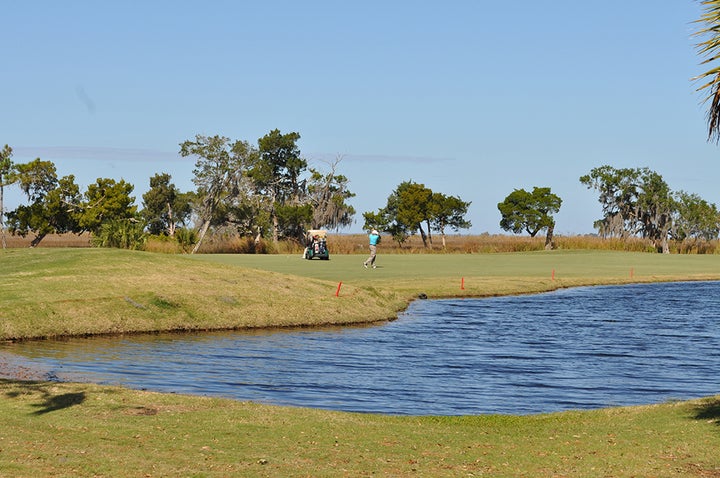 It's all here. Championship golf. World-class tennis. Sport fishing. These are the biggies that bring in thousands of visitors each year for tournaments both professional and amateur. You can golf two of the finest courses in the world from the Sea Pines Resort (Harbour Town Links and Heron Point). As for tennis, Hilton Head boasts 360 courts, though many of them are private. You can't go wrong at the Van DerMeer Tennis Center with its indoor and outdoor courts and teaching professionals available year-around.
Fisherfolk love Hilton Head for its vast fishing opportunities from drop line, deep sea, sport fishing, surf fishing on the beach and even fly fishing in the marshes. Fishing boats leave from several locations around the island and charter boats are plentiful. If you only like watching sea life, rather than fishing it, you can take a dolphin excursion to view the dolphin who visit the waters of Hilton Head year around. Sailboats can be chartered or rented to capable sailors. Like to waterski? Take out a ski boat for an afternoon.
If you're not into one of the big three mentioned above, never fear. Hilton Head is a veritable playground for active people. Explore the waterways and inlets around Hilton Head in a kayak; take to the sky in a parasail; rent a jet ski to skim across the sound; paddle board, surf or swim.
Cut throughout the island are walking and biking trails connecting beaches to the island center, through woods, marshland and housing plantations. You can rent bicycles at several locations throughout the island, or if you like the feel of the earth beneath your feet, rent inline or roller skates.
In 2012, ZipLine Hilton Head opened its first course, taking visitors on a two-hour zipline experience with eight lines over and through trees, across waterways and above the canopy.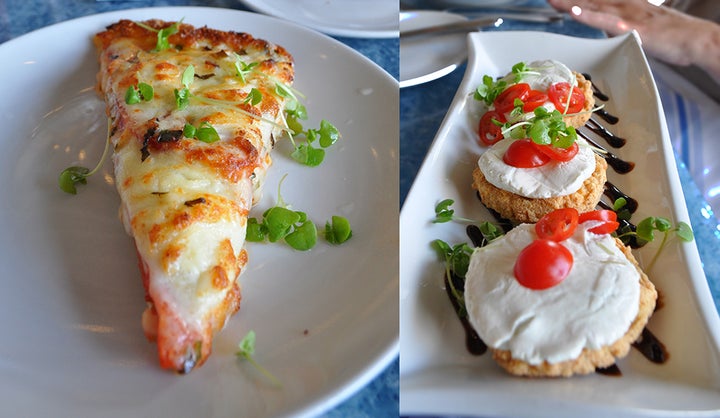 When you've played all day, you'll need to refuel for another day. You must expect an island to excel in seafood and Hilton Head does it from heel to toe. Start with oysters. The muddy flats surrounding the marshes are rife with these briny treasures. Area restaurants offer them raw, streamed, broiled, smoked, roasted, fried and just about any way you can imagine. For an extensive selection of oysters try the Old Oyster Factory.
A destination with world-class resorts drawing international guests must have commensurate dining options. While Hilton Head restaurants have yet to earn a Michelin star, you'll find gastronomic adventures to excite even the pickiest palate. Red Fish draws on Lowcountry heritage with what they call an eclectic blend of fresh seafood and steaks. They have one of the finest wine lists on the island, too. Frankie Bones brings classic Italian dining in an upscale, but not stuffy, atmosphere and an extensive menu of antipasto, seafood, beef, pork and pasta. For a take on French cuisine, try Charlie's L'etoile Verte where American sensibilities meet French inspiration. Poseidon Coastal Cuisine over at Shelter Cove shakes it up with a fusion of international selections from firecracker pork and noodles, to San Francisco style cioppino, to Maryland style crab cakes.
Don't leave Hilton Head without sampling some Lowcountry specialties such as tomato pie, fried catfish, Lowcountry boil (also known as Frogmore stew), and perloo. Head over to A Lowcountry Backyard for a stack of fried green tomatoes, shrimp and grits, potato chip meatloaf or island crab cakes. Wash it all down with moonshine punch. Décor is homey and family friendly, as are the prices.
Swing by Big Bamboo Café for entertainment featuring local, regional and national acts. The Jazz Corner was named among the "Top 100 Great Jazz Rooms" by Downbeat magazine and serves food and beverages until 11 p.m. Poseidon Coastal Cuisine is family friendly during the day, but its Rooftop Bar is one of the hottest spots for the younger crowd when the lights go dim. Daniel's Steakhouse Tapas Bar and Nightclub stacks away the tables and chairs after dinner for a DJ powered dance party. Comedy Magic Cabaret bills its comedy review as "funny, not filthy." The upscale showroom has a full bar with a menu of appetizers and desserts. You can expect fabulous mixology all over Hilton Head Island, with signature cocktails, small batch spirits and craft brews.
Hilton Head is about halfway between NY and Miami. While there's a small airport on the island offering limited passenger service, most visitors prefer to fly into Savannah and rent a car or hop on a shuttle for a 45 minute ride into Hilton Head.
Popular in the Community