If you've ever been on a business trip and you have kids, then you can empathize with that desperate feeling of missing your kids that normally hits you within 24 hours of arriving at your destination. No matter what city you're in and how nice a hotel you're staying at, nothing can really take away the depressing fact that your kids are growing up without you being there, whether it's two days or two weeks. That guilty feeling is only intensified the longer you are away from them.
Emails, text messages, phone calls and Skype sessions cannot replace your presence as parents in your kids' lives. This is extremely evident when you are traveling on business. You may be busy with meetings, lunches, dinners, events, etc, but thoughts of your children always linger in your mind. It's extremely difficult to be away from your family for long periods of time, so why not take them along with you on your business trips?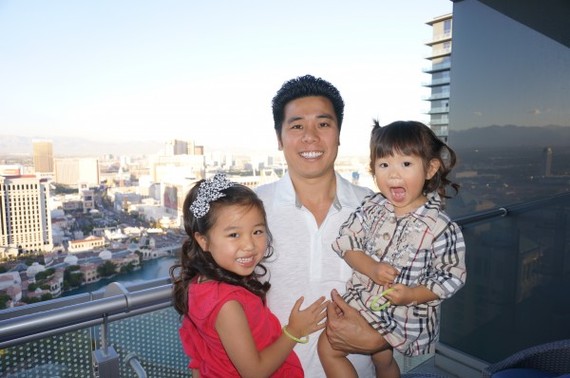 I've been fortunate to have jobs that allowed me to travel to great destinations for work. Once our first child was born, I made it a priority to not be away from my family for long stretches of time. Sometimes I would need to go away for more than a few days, so my wife and little one would come with me. We'd take trips as close as Las Vegas and Chicago, and traveled as far as China on numerous occasions. Now with two kids, business travel to New York, Las Vegas and Los Angeles were all opportunities for us to be together and to get my work done.
While it is challenging to have your family with you when you need to take care of business, the benefits far outweigh the costs. Here's 5 reasons why you should mix business and family travel:
1. You save a ton of travel costs.

Staying in nice hotels in big metropolitan cities like New York, Chicago and San Francisco can be very expensive if you had to personally pay for the bill. When you're traveling on business, not only is your accommodation taken care of, but also your transportation and meal expenses. The only additional expenses you need to concerned about when traveling with your family on a business trip are their airplane tickets, which normally can be bought with your accumulated airline points, any entertainment costs and any extra meal costs outside of your per diem.
2. You get rid of the guilt.

When your family is with you on business travel, you don't ever have to miss a day of not seeing your kids. You can continue daily rituals such as story time, bath time and bed time in your hotel room. You go to bed every night with the peace of mind knowing that you were there for your kids.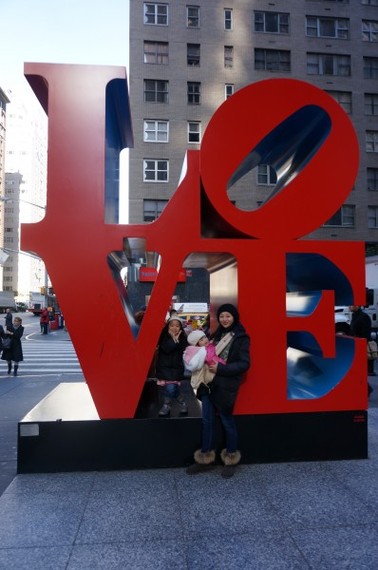 3. You share life experiences with your kids.

No matter where you travel for business, it will be somewhere different and your kids will appreciate the freshness of their new location. Normally, you'll have nights free to go out and explore the city and have a nice dinner. And if you pad a couple of open days on the front or tail end of the trip, you can have some great family excursions. We've been able to take our children to Disneyland on trips to Los Angeles, do some shopping at Union Square in San Francisco and visit relatives in China...all while on business trips.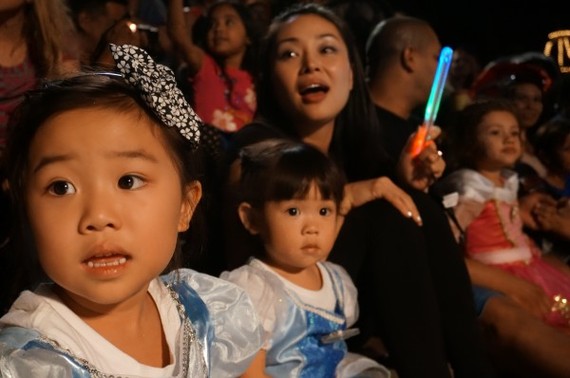 4. Your kids grow up quicker by traveling with you.

When kids are in different environments on your road trips, soft skills like being organized, responsible and respectful are easier to acquire. How did we teach our four-year old how to prioritize and be responsible for her own things? We bought her a backpack that she travels with and takes full ownership for. She picks the toys, crayons, coloring books and whatever she wants to put in her backpack. She packs it, carries it and takes care of all of its contents.
5. You learn to cherish every moment.

When you're busy with work on the road and come back to your hotel room to play with your kids, you appreciate those moments with your kids more. You are there to be with them, separate of all the distractions of home, which would probably include cooking and cleaning. And by being able to work and travel with your family, you are there in the moment and living it with your family.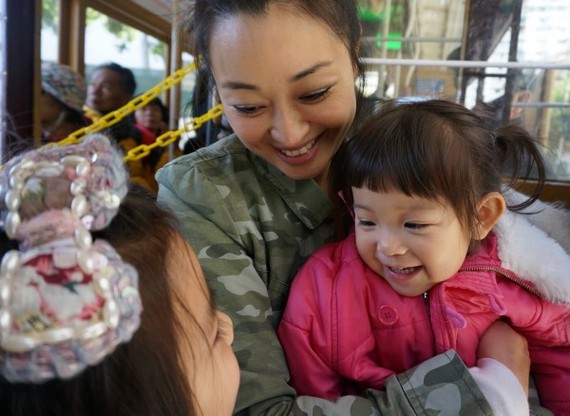 Cliff Hsia is a father who is determined to live a better than normal life by traveling the world, slowly and purposefully, with his wife and two young daughters. He's currently on a gap year of world travel with his family. He writes about travel, family, love, happiness, faith and everything else that life throws at him.