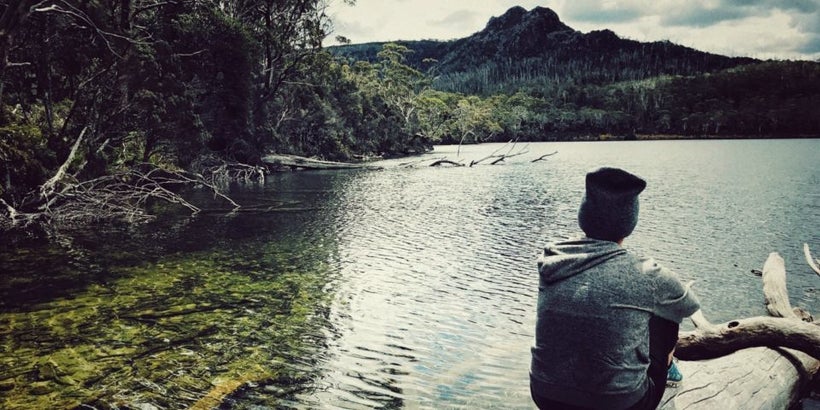 With more than 30 countries and six continents under my belt, I make it a point to visit at least one new country every year. It's remarkably rare that I revisit a place since there are so many I want to see and explore for the first time. Since I just completed my third visit Down Under, I've determined the continent possesses a "je ne sais quoi" that keeps me coming back.
Australia's allure is unquestionable. But between the roundtrip airfare price that often tops $1,000 and a flight time of nearly 24 hours from the East Coast, there's no shortage of reasons to relegate it to a one-time, bucket-list journey that will happen later in life.
A first-time visit certainly includes iconic Sydney sights like the Opera House and Harbour Bridge and perhaps a visit to Melbourne, with its famous street-art-lined alleyways and coffee-centric culture. Adventure seekers may add a trip out west to the arid, red-rock-covered Outback or up north to the Great Barrier Reef for world-class scuba diving. It's pretty rare that Tasmania will make the cut, and my born-and-bred Australian mates haven't even made the trek yet.
For those who have only heard of Tasmania because of the iconic Warner Bros. cartoon or a character in "Pitch Perfect," here are the top five reasons why you need to visit (and, yes, you only need five):
1. The capital city feels more like a friendly small town.
Hobart is home to fewer than 206,000 people (compared with 4.3 million residents in Sydney). However, it manages to host a botanical garden, open-air markets at Salamanca Place, Australia's oldest operating brewery, abundant distilleries and wineries, and many places to grab a flat white and a meat pie. (You'll understand once you get there.) Mount Wellington is only 30 minutes away, and a hike offers great views of the city as a reward.
2. One of the coolest museums to ever exist is there.
MONA, the Museum of Old and New Art, is a short ferry ride away from the capital city. It's built underground (literally) and is the only place I can think of where an ancient Egyptian sarcophagus can rest steps away from a room filled with TVs blasting men and women singing Madonna's greatest hits. Oh, and it stands on the property of Tasmania's second-oldest vineyard.
3. Most of Tasmania is made up of national parks and World Heritage sites.
Take a look at Tasmania on Google Maps — it is almost completely green. It's an outdoorsman's fantasy. Cradle Mountain-Lake St. Clair National Park is where most hikers end their Overland Track journey (a famous multiple-day, 40-mile trek) and is home to Pumphouse Point. With one building on shore and another at the end of a pier jutting out in Lake St. Clair, it doesn't get more picturesque than this spot. Take a rowboat out, hike for hours, make friends at communal meals or search for platypuses along the pier. I guarantee you'll use your cellphone only to snap a photo.
4. The Tasmanian devil is only one of the infinitely cool animals you'll see.
FINE, I made a joke earlier, but these little guys are pretty fierce (sadly, endangered, too), and it's the only place to see them in their natural habitat. Here are a few of the other cool critters: the echidna (resembles a small porcupine), the pademelon (an adorable species of wallaby), the platypus and the wombat (a favorite of mine: a stubby, snuggly-looking marsupial).
5. It's completely different (but has the same mainland charm).
There is something about Tasmania I can't quite put my finger on that makes it so unique. Maybe it's the fact that you can drive for hours and never see another person on the road (but you'll see plenty of sheep). Or you can go on an eight-mile hike where the scenery vacillates between lush green rainforests and flatlands teeming with echidnas and eucalyptus trees. But, like the mainland, it has warm, friendly residents and something for everyone — from the pristine white beach of Wineglass Bay to the rugged coast of Bruny Island. Make sure Tasmania gets a spot on your upcoming Down Under itinerary … and don't wait for the third trip like I did.
Erin Oliveri is a deal expert at Travelzoo and based in New York. Travelzoo has 250 deal experts from around the world who rigorously research, evaluate and test thousands of deals to find those with true value.
Calling all HuffPost superfans!
Sign up for membership to become a founding member and help shape HuffPost's next chapter
This post was published on the now-closed HuffPost Contributor platform. Contributors control their own work and posted freely to our site. If you need to flag this entry as abusive,
send us an email
.