Could Kristen Bell literally be any cooler?
The actor, who rose to fame in the titular role on "Veronica Mars," has since become a Hollywood mainstay, with iconic roles in films including "Frozen" and "Forgetting Sarah Marshall." She also publicly advocates for causes like animal rights and environmentalism, and has a very excellent Twitter.
In honor of Bell's birthday on July 18, The Huffington Post put together some of the things we love most about the star. 
1. She sings like an angel.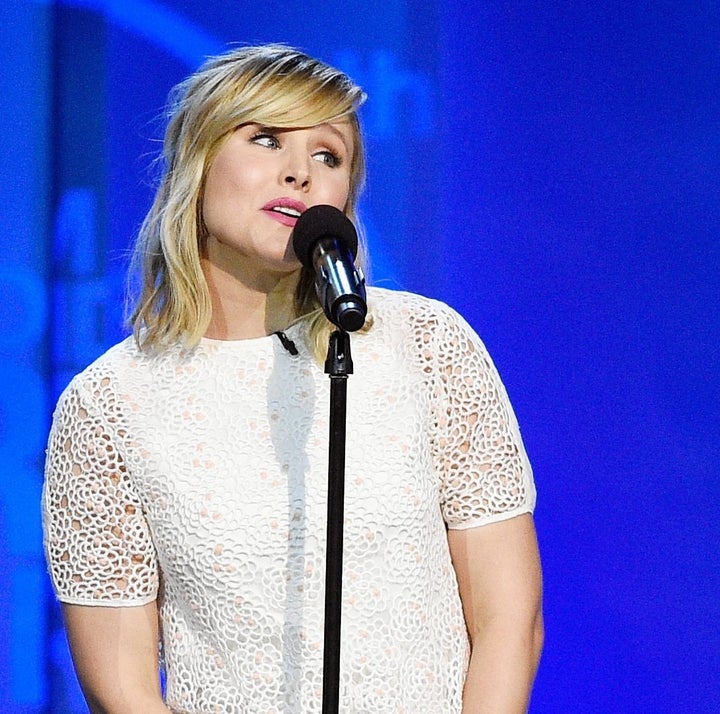 Bell's skills aren't limited to the straight acting sphere. She also kills it in the singing department, most prominently in her starring role as Anna in Disney's "Frozen." In case you're not familiar with her beautiful voice, here's a little sampling:
Bonus cool points: Bell was partly responsible for making her "Frozen" character so relatable. She opened up to Buzzfeed last year about her role in the development process:
My character initially was written very, what I would call, prissy. She was very girly, [and] I kind of pushed more for something weirder. Something different. Something more unique and unlike anything we'd seen before ... I never saw a Disney Princess that I identified with when I was growing up. They all had good posture, they all woke up batting their eyelashes, no one had bad breath; I couldn't relate. I wanted to see someone that felt like me. 
 Bell also brought us a relevant texting-themed Christmas song:
2. She speaks out about her beliefs.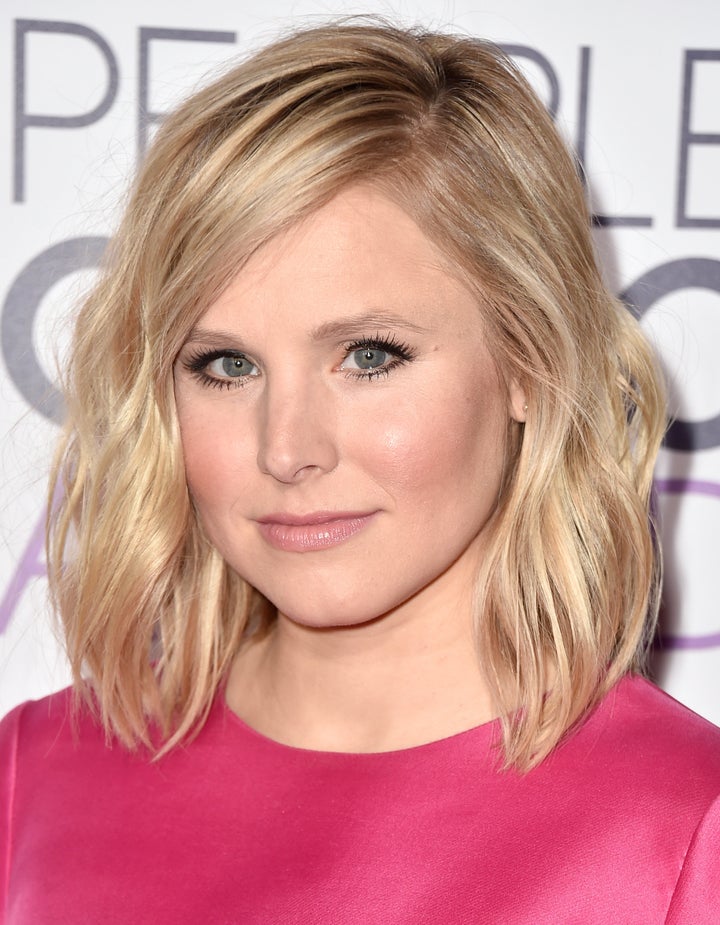 Bell uses her celebrity platform to support causes including animal rights, environmentalism, voter education and social equality. She postponed her marriage to her now-husband Dax Shepard until California legalized same-sex marriage.
"We've been very vocal about not wanting to be married in a state that doesn't allow that right to all of its citizens," Bell told Celebuzz back in 2012. "We'll wait until California gets on the right side of history."
Bell also consistently works to protect and empower children. Alongside Shepard, Bell launched a campaign to stop paparrazzi from taking invasive photos of celebrities' kids, and urged major outlets, to large success, to stop running the images.
"I think we slighted a lot of girls [in the past] by trying to give them advice. And I love to give unsolicited advice, so I'm just as guilty," Bell said to Buzzfeed in 2014. "But something I've learned ... is that people are their own best moral compass and introspection is something that is not encouraged enough today."
 3. To put it simply: Veronica Mars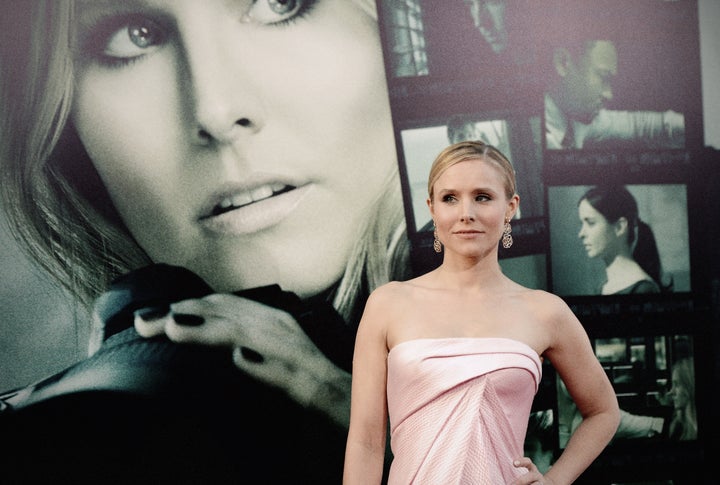 Bell likely entered your consciousness as bad-ass teen private eye in the much too short-lived series "Veronica Mars," which ran from 2004-2007. Though the show premiered more than 10 years ago, it's fan base (which includes us!) continues to have rabid interest in the series, thanks in no small part to Bell's fantastic work in the titular role. In 2014, Bell reprised the part for a Veronica Mars film, funded by fans on Kickstarter. And as of earlier this month, it seems like the series could have even more life. 
Though "nothing [is] in the works," show creator Rob Thomas told TV Line's Michael Ausellio that both he and Bell would be open to doing another "Mars" project -- potentially a "short-run series": 
"Kristen [Bell]'s game, I'm certainly game," he said. "Like a Veronica Mars True Detective is really appealing to us, that sort of setup."
In case it's of any bearing: we, too, are game. 
4. She is extremely hilarious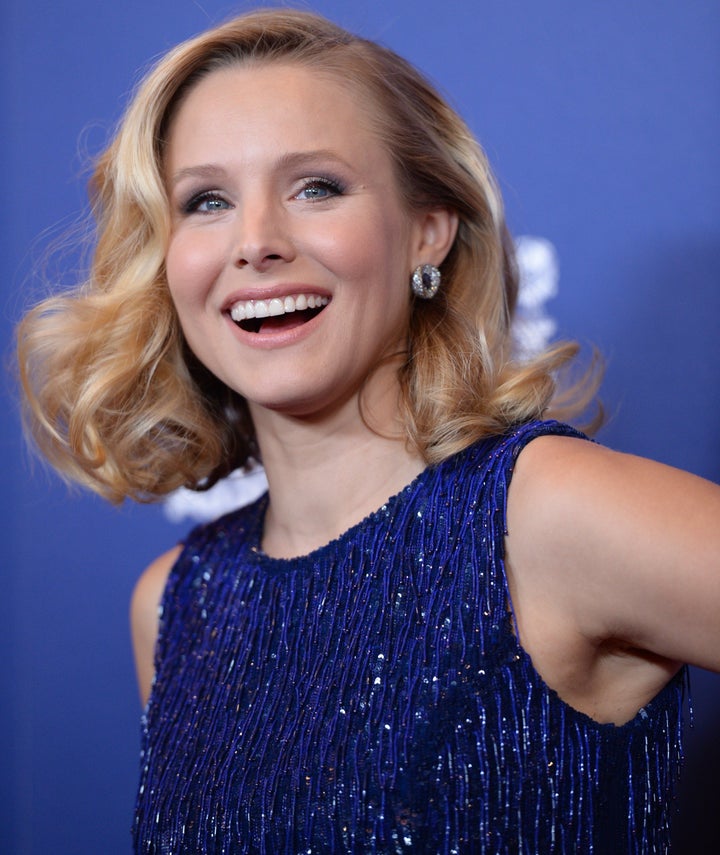 Bell is obviously acclaimed for her work in dramas (see reason #3) and musicals (see reason #1), but she truly brings down the house as a comic actress as well.
The actor steals the screen as Sarah Marshall in 2008 comedy "Forgetting Sarah Marshall," and makes us LOL as very intense catering professional Uda Bengt in Starz series "Party Down" (our personal favorite funny work from the actor).
Bell also rocks it in the Ryan Hansen-starring CW Seed meta "Veronica Mars" spin-off "Play It Again, Dick." 
5. She REALLY loves sloths.
No explanation necessary.
Calling all HuffPost superfans!
Sign up for membership to become a founding member and help shape HuffPost's next chapter