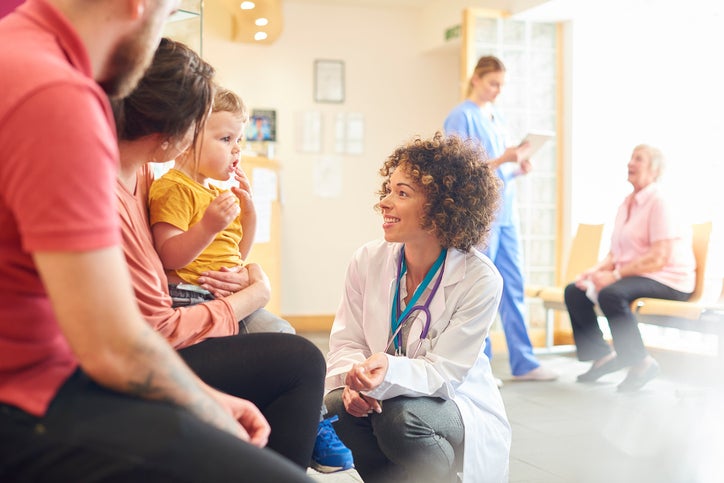 It's no secret that national healthcare costs have skyrocketed in recent years. The U.S. Department of Health and Human Services reports that in 2016, health care spending had reached an average of $10,345 for each American resident.
For chronic illness patients left in a lurch, charitable assistance organizations provide a safety net that allows individuals to focus on their medical treatments without the threat of bankruptcy looming overhead. Here's a closer look at why access to charitable assistance is crucial to saving lives and preventing personal financial ruin.
More and more costs are being shouldered by patients rather than employers or insurers. Out-of-pocket costs rose 6.5 percent annually between 2009 and 2013 and a recent HealthPocket survey found that most Americans cannot afford to pay their monthly premiums under the Affordable Care Act.
"The medical bills pile up so quickly and become a huge burden, more than you can imagine. Even a $40 co-payment support keeps you from going into debt," says Hanna Boisselle, whose 14 year-old niece Sierra suffers from a genetic metabolic disease.
2. Medicare Doesn't Cover Everything
Medicare Part B premiums--which cover expenses for doctor visits, as well as other outpatient care and durable medical equipment--increased by about 10 percent this year. Meanwhile, Part A premiums--which cover hospitalizations and some in-home care--also rose modestly. Yet, Medicare also does not cover many services, which leads many people on it to purchase supplemental insurance. However, 20 states and the District of Columbia do not require insurers to offer such policies to the more than 2 million disabled Medicare beneficiaries under 65, leaving them financially vulnerable.
"Good Days' [patient assistance] has been most gracious in providing the funds to assist me in obtaining necessary medication for my eyes," says Robert Roaney, a former medical doctor and U.S. veteran, who has advanced wet macular degeneration in both eyes. "It has enabled me to continue to receive the medical injections I need without which I would have gone on to being legally blind."
3. Affording Cancer Treatment
Newly approved cancer drugs can cost an average of $10,000 per month, with some cancer therapies topping $30,000 per month. Patients often pay between a third or quarter of the costs--$24,000 to $36,000 a year-- not even counting monthly premium expenses. Cancer patients who do not have health insurance are more than twice as likely to declare medical bankruptcy, while those who do declare bankruptcy have a much higher likelihood of dying than those who did not have to resort to the courts to settle their debts.
"Hearing the cancer diagnosis is frightening, but hearing the cost of the drugs to heal it is devastating," says Bonita Van Fleet, a patient who has received financial assistance from Good Days. "Good Days has brought peace and hope back to me and my family."
4. More Time with Loved Ones
Family togetherness is paramount when someone is suffering from a chronic or terminal illness. Even if one is fortunate to be home instead of in the hospital, the chore of managing overwhelming medical bills or the stress of being in so much medical debt is distracting. Patient assistance offers peace of mind needed to enjoy the people that matter most, including during those special events like the holidays.
"The point is that you are together," said Katherine--whose daughter Sarah has kidney disease and is a Good Days patient. "Good Days enabled us to be together during the holidays. The important thing to remember is that we need to be grateful for every minute."
5. Hope When You Need It Most
The relationships patient assistance organizations build with those they support are sources of hope when its needed most. Hanna Boisselle, whose niece Sierra suffers from Nephropathic Cystinosis, found herself struggling when Sierra faced changes to her coverage until she contacted a patient assistance charity.
"Society has become so corporate minded...when you are dealing with insurance companies or others that you feel don't understand what you are going through and how to help, and you fear what can happen to a child, it can make you so angry," said Boisselle. "They even sat on the phone with me while I cried, encouraged me to be strong, helped make sure that Sierra still had a doctor and the right insurance, and got reimbursements for medical treatments that went wrong. It means a lot in those situations that they are there with compassion and patience."
Calling all HuffPost superfans!
Sign up for membership to become a founding member and help shape HuffPost's next chapter
This post was published on the now-closed HuffPost Contributor platform. Contributors control their own work and posted freely to our site. If you need to flag this entry as abusive,
send us an email
.