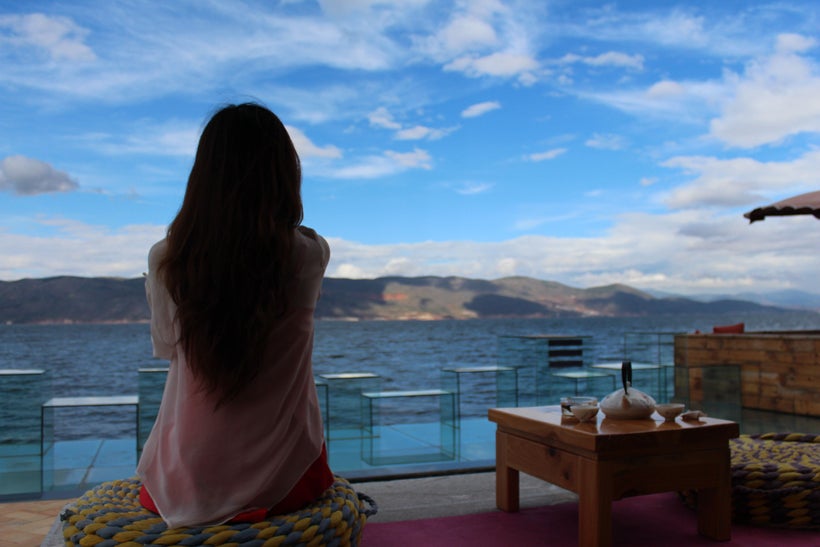 Fresh salty air ... candlelit community meals ... intentional time and space to dream and envision what's next ... ocean views ... no distractions ...
The idea of going on a retreat sounds romantic and luxurious, but what if it was necessary for your business to succeed at its highest potential?
Here are 5 reasons why investing in a retreat is a necessity for all women entrepreneurs.
1. A New Perspective To Move You Forward
We all operate, by default, in our own mental "bubble." It's so easy to get caught up in the habit of doing things the same way, even if it's inefficient and causing you stress, inconvenience, + draining your bank account to do so, because it is familiar, and therefore feels safe.
Left to our own devices, we each create a comfort zone in our businesses that can have us feeling stuck, or limited in our perspective of what's possible, or where we can go from here. The safety in our entrepreneurial "comfort zone" can leave us feeling stagnant, stuck, or frustrated because we feel like we don't have the answers or the resources to make something better, more profitable, or more fun for ourselves.
Retreats offer us a total habitat-hack and allow us to literally see our world from a different lens because we have stepped out of the day-to-day busy-ness that we're accustomed to. With a fresh set of eyes, we have the capacity to springboard forward to new levels of success in any area of our lives or businesses we desire.
2. Visioning + Dreaming Are Work
Although the idea of dreaming and visioning sounds nice, how frequently do you actually prioritize AND follow through on taking a bird's eye view of your life and business, and envisioning what you'd love to create, the limitless possibilities available to you in the future?
Leaving vision out of our equation and strategy for success is like having a map without a key or compass to know where you're supposed to go.
Action without vision begets dry, unfulfilling, ineffective, and inefficient results. Without the immense clarity that comes when we prioritize envisioning our ideal future and dreaming up possibilities, our businesses become uninspiring, less meaningful, and doldrum.
Retreats allow us the space, tools, and constructive boundaries to devote ourselves to envisioning and dreaming up what's next so that we can keep the passion for what we're doing alive, and bring our dreams into reality, instead of getting caught up in the minutia of our to-do lists.
3. Build Your Inner Circle for Support
One of the biggest keys to my business and personal success, as well as that of the many women I've interviewed on my podcast, is SISTERHOOD.
Having an intimate inner circle of supportive women who are like-hearted and understand the path of entrepreneurship and what it's like to be an ambitious woman, juggling all the hats that we each wear on a daily basis, is critical to reaching new heights in our business growth.
When on a retreat with other women entrepreneurs, the connections you'll make are meaningful, deep, and can be lifelong. You'll most likely feel the desire to continue supporting one another, holding each other accountable to the intentions you set for your business on the retreat, and celebrate each other's wins post-retreat, too!
Because of the beautifully vulnerable, nurturing, and raw space you're able to enter on a retreat, connections are formed through unconditional support in a judgment-free zone of acceptance, creating bonds that are more powerful than those made at a networking event.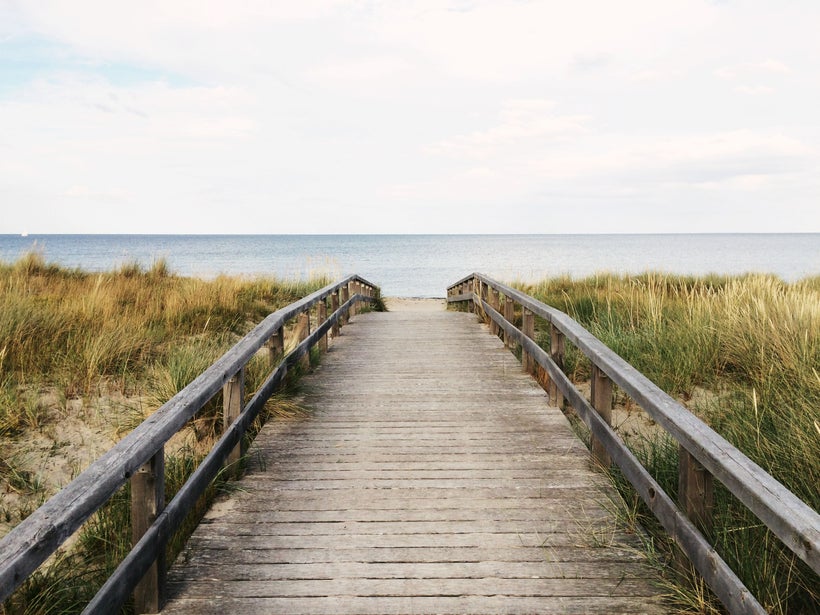 4. Get Out of Your Zone of Genius
From the outside, we may look at other women's success and think: "how in the world did she create that?!" or look at our own visions for business success and think, "how can I possibly bridge this gap between where I am currently and where I'd like to be?"
By attending a retreat with other brilliant women, we find that each has a specialization and something uniquely powerful to bring to the table.
The solutions we may come up with for ourselves originate in our own zone of genius, from our own set of experiences. But when we have others' zones of genius to lean on, we find ourselves much more well-resourced to address an issue or concern from a 360-degree lens instead of our own 30-degree focus, and we avoid over-complicating or getting stuck.
Instead, we are able to zip right through any barriers or blocks that come up because of all the wisdom in one room. And THAT is powerful!
5. An Investment in The Success + Alignment of Your Business
What's the REAL cost associated with NOT taking out the time for yourself to rejuvenate, re-focus, re-align, and create an inspiring vision and powerful action plan?
How much money could you be leaving on the table?
How many opportunities could you be costing yourself by continuing to operate on autopilot in your own comfort zone?
How much more of an impact could you be having if people could actually find you and be clear about what you do and why it's for them?
How much time do you waste because you're feeling overwhelmed about your business or unclear about where your energy is best focused?
The real cost associated with a retreat is in NOT doing it. Ultimately, a retreat for your business is a write-off and an investment in the longevity and success of your business, and also in your own success and fulfillment.
As a business owner, YOU are your most valuable resource because you are what keeps the wheels turning. So if you're not investing consistently in your most valuable resource, what does that represent to your team, your clients, or others about how they should treat you, themselves, or the business as a whole?
The right retreat should result in a new and improved way of thinking, relating, and being in your business, so the real risk associated financially is in deciding not to seize the opportunity or prioritize the investment.
If you are a woman entrepreneur feeling called to take part in a retreat experience, I'd love to have you join us in Fripp Island, South Carolina from November 3-6 for the Sexy Soulful Success Retreat!
Please e-mail me at emily@emilycassel.com to inquire and reserve your spot.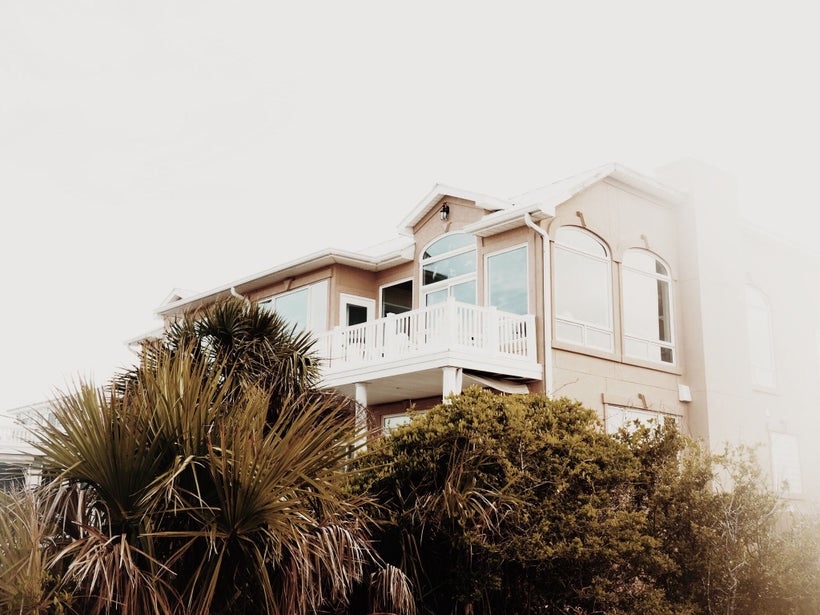 Calling all HuffPost superfans!
Sign up for membership to become a founding member and help shape HuffPost's next chapter
This post was published on the now-closed HuffPost Contributor platform. Contributors control their own work and posted freely to our site. If you need to flag this entry as abusive,
send us an email
.