Now is the perfect time for a guys trip, and if you really need some reasons to take a few days off with your buds to have some fun, we've got five good reasons for you.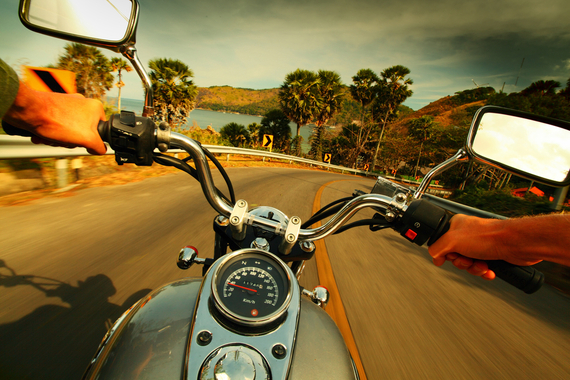 Motorcycles. There's just something about a road trip on bikes that makes the trip more real. Sure, there might be mechanical failures. Yes, it's a long, hard day of riding between destinations, but those destinations are so worth it. Looking for inspiration? Check out Mexico: Baja & Back for over 2,000 miles of male bonding and motorbike inspiration.
Beer. It's Oktoberfest season, and all over the world, people are gathering to celebrate just as they have in Germany for the past two centuries. We've pulled together a list and details for some of the most popular Oktoberfests.
Action. Take a course in firearms safety, roping and rappelling or martial arts at the Nevada desert facility Front Sight. It's just a day trip from Vegas and close to Death Valley National Park, and now is the perfect time to go as the extreme summer heat is subsiding at all these Nevada playgrounds in September and October.
Sports. Seattle shines in September - no really, it's drier in the late summer - and is an awesome destination for sports fans. Christina, one of our staffers put together this guide on all things sports in Seattle.
Fishing. The summer crowds have dispersed, the days are getting cooler, and the fish are biting. Colorado fishing expert Dave Coulson says, "As the weather cools, the fish put on the feed bag and some of the year's best fishing will occur over the next couple of months." And Bob Jensen of The American Outdoorsman has this encouragement to plan that long fishing weekend: "I would guess more trophy fish are caught in the fall than any other time of year."
So get busy making some fall guys trip plans before the weather changes and before the holiday season makes life too busy to get away. Take lots of video footage and create your own there-and-back adventure movie.