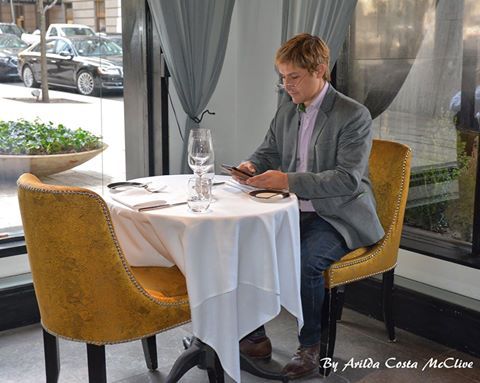 Photo credit: VictoriaGlobal.co and McClive Photography

In 2010, I decided to take a series of challenges and going laptop-less was one of them. It was the last in the string of challenges I have taken on over the last four years. It all started with 'desktop-less' in 2009, 'paperless' in 2010, 'cable-less' in 2011, 'TV-less' in 2012 and now 'laptop-less' in 2015. About nine months ago, I gave my laptop away to my parents. Though I always brought it with me during my travels, I barely used it because I would either send instructions or messages to my firms through my phone or I would record or key in my articles. In September 2014, I realized it had been five months since I last used it so I opted to give it out.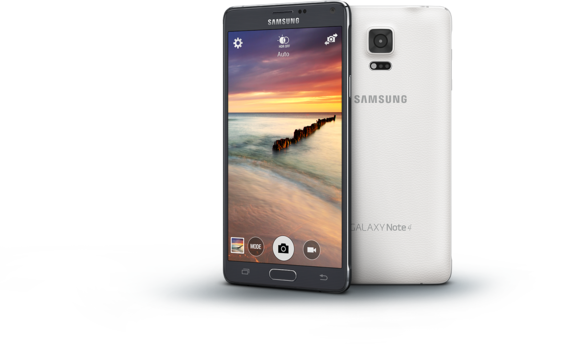 Photo credit: Samsung.com
Smartphones are definitely revolutionizing the world. I now use my Samsung Note 4 to communicate. Instead of typing my articles, I record them using the voice input and output function. Here's why I love going laptopless with my Samsung Note 4 smartphone:
1. It is more convenient
I use my Note 4 basically for all my tasks. Since I am very mobile, my phone conveniently and easily have all my stuff in one place. I store my data in the cloud and that makes it much simpler to access from anywhere through my Smartphone. This, coupled with Google Drive and Gmail, going laptop-less and paperless have never been easier. I have more than 15000 files that I can search in minutes. I can store everything in the cloud, and it doesn't matter whether or not I lose my phone; I can access the information from another phone.
2. Its screen size offers intimacy
It is easy to view content on my Samsung Note 4 screen because its screen is just the right size. I find the screen intimate enough in the sense that other people around me cannot read my stuff unless they get into my personal space. I ensure that my mobile device is loaded with enough articles to read. For me, there are no downtimes as my Samsung Note 4 makes my previous unusable time productive. I see it as the device that enhances my productivity.
3. It blends my personal and professional life
With my Samsung Note 4 phone, I can easily take photos. So far, I have taken more than 15,000 photos featuring my family and others taken during my travels. I plan on having a photograph exhibit in New York City this fall with images of my Dad, Sister and her son. I am hoping to capture my Mom in still images too. For every 1000 photos I have taken, am sure at least one is star quality.With my phone, I can easily organize events to support Ballet, the Opera, and artists like Julian Gargiulo.
4. It features numerous apps
My Smartphone's Google Play store comes with hundreds of apps and the best thing is they are instantly delivered directly to my phone when I download them. More Smartphone manufacturers are partnering with software makers to provide mobile enterprise access to users as they envision a transition from laptops to smartphones. Software sellers hope for broader usage of their apps as long as they get more people to spend time interacting with transaction and customer-oriented data through their handsets. Even so, most enterprise apps available in the market work well on smartphone browsers.

5. It is the future of computing
Most people still move around with their laptops partly because they are more accustomed to desktop apps than web apps. However, we are in a transition period and ten years down the line, it will look awkward to bring laptops on business trips. By then, smartphones will be at the core of every person's computing. These devices will blend our professional with personal lives. Cloud is the place where data will be stored. Smartphones will be connecting wirelessly to keyboards and LCD monitors while utilizing full OS X or Windows experiences.
When detached, smartphones will take up much mobile-centric patterns such as Windows Mobile operating system. People will be using one device for all tasks and leverage more on peripherals and the cloud to perform tasks that require them. The transition has already started as more and more executives begin leaving their laptops at home. We only need our phones so we can connect to the Net, to get what we need for our meetings.
The Challenge
Connectivity remains a huge challenge in dropping laptops and embracing smartphones. If I am boarding a flight and need some work done, planning ahead is essential. When you have a laptop, then it is less of a problem as you can continue working. Working without a laptop is a choice, and I made that choice nine months ago. In the future, in-flight internet connection will help resolve this challenge.