As Cisco switched to a cloud-based collaboration solution, more organizations are now joining the bandwagon of utilizing cloud-based technology to their advantage.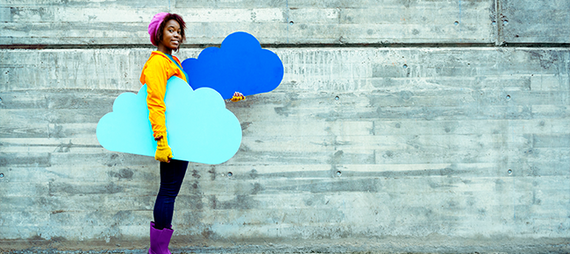 Image Credit: PicScout
What was once a buzz word in the corporate IT department is now getting a huge potential across the globe. Many private sectors are now using cloud computing to sell and market their products as well as improve their competitiveness. In 2014, US-based insurance company Hartford also signed an agreement with IBM to use private and secured cloud services. The same goes for London-based education company Pearson. The large publishing company is now delivering education worldwide through cloud.
These large enterprises know how such tools can create greater value for their organizations and not be daunted by the misconceptions about the cloud.
A collaboration tool can connect the most important aspects of business.
People, products, and processes are the three crucial factors of any enterprise. Every small business should take a look on these aspects altogether using a powerful platform. A powerful platform should have the capacity to allow small businesses collaborate with product design and development. It should also help them improve store performance with easy tracking and controlling of data, one example is a solution for small business such, CollaborateCloud, a new platform that lets employees engage with the same power of a social business platform.
Real time collaborations make an employee productive.
A report by McKinsey Global showed that real time collaboration and communication produces 18-percent higher employee productivity. It empowers a team to finish the tasks ahead of time. If you want your employees to be more productive, let them connect digitally. It was found that digital connectivity can help boost metrics like productivity and retention.
Cloud-based platforms makes a retail enterprise brings new innovation to a business.
Not only cloud can make an enterprise more secure. It also saves time and money--any company's most valued resource. A
by Radicati Group revealed that enterprises receive an average of 84 emails a day. On the other hand, corporations send around 41 emails on average. Instead of spending half of the day on emails and inbox, a single collaboration platform will keep employees on track with projects.
It will help you count on every person on your organization.
Contrary to myth, a collaboration tool does not necessarily mean divulging your company's data. It was not designed to let others spy on your data. A private cloud environment is a safe option if you're worried about the other tenants having an access to your most sensitive data like financial information and trade secrets.
Using a cloud tool is an easy way to stay on top of your finances.
Since the cloud technology lets employees
, you can save money on fax machines, piles of paper, and filing cabinets that occupy a portion of the office space.
With the overall increase in productivity, cloud collaboration tools can help retail businesses take their business to the next level.
REAL LIFE. REAL NEWS. REAL VOICES.
Help us tell more of the stories that matter from voices that too often remain unheard.