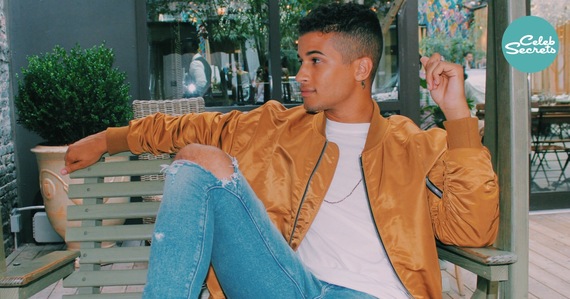 A few weeks ago, I was listening to Sirius XM Hits 1 in the car and heard the DJ announce he was playing a song called "All About Us" by Jordan Fisher next.
At first I sat back and thought, "Jordan Fisher? The guy from Grease! Live and Teen Beach Movie? He's a legit singer now?" Instead of changing the radio dial, I gave him a chance and listened to the song. Spoiler alert: I'm so happy I listened to it.
"All About Us" is a pop song that's filled with soul and amazing vocals. I found myself tapping and humming along on my drive home from work the minute it started. After hearing the chorus a few times, I found myself reciting it verbatim. That's how much I was enjoying it. By the time the bridge came, I was in awe with Jordan's vocal range. If you've listened to the song before, you know exactly what I'm talking about.
Just recently, Fisher announced that his debut EP would be made available across all digital retailers on August 19th. He was also named Radio Disney's newest N.B.T. -- aka "Next Big Thing." As Radio Disney's NBT, fans will be able to watch a series of videos that document the 22-year-old singer's journey as he continues to release new music towards the releasing his debut EP.
About two weeks ago, I had the opportunity to meet with Jordan in New York. We met at the trendy NoMo Hotel in Soho and pretty much covered everything in our conversation from his music to acting. We even talked about his friendship with fellow label mate and Disney star Olivia Holt. To get the scoop on his EP and what he and Olivia do on a Saturday night, head over to Celeb Secrets for the full video.
Kids and teens know Jordan from his acting roles on the Disney Channel, but not for his music. In the video below, the 22-year-old is giving YOU, yes you, five reasons to check out his music when it comes out later this month. His talent is genuine, which is sometimes hard to find.
We can't wait to see what's to come for Jordan the rest of the year -- his future looks super bright.
REAL LIFE. REAL NEWS. REAL VOICES.
Help us tell more of the stories that matter from voices that too often remain unheard.